The path from CFO to CEO: An interview with the CEO of Lebara Group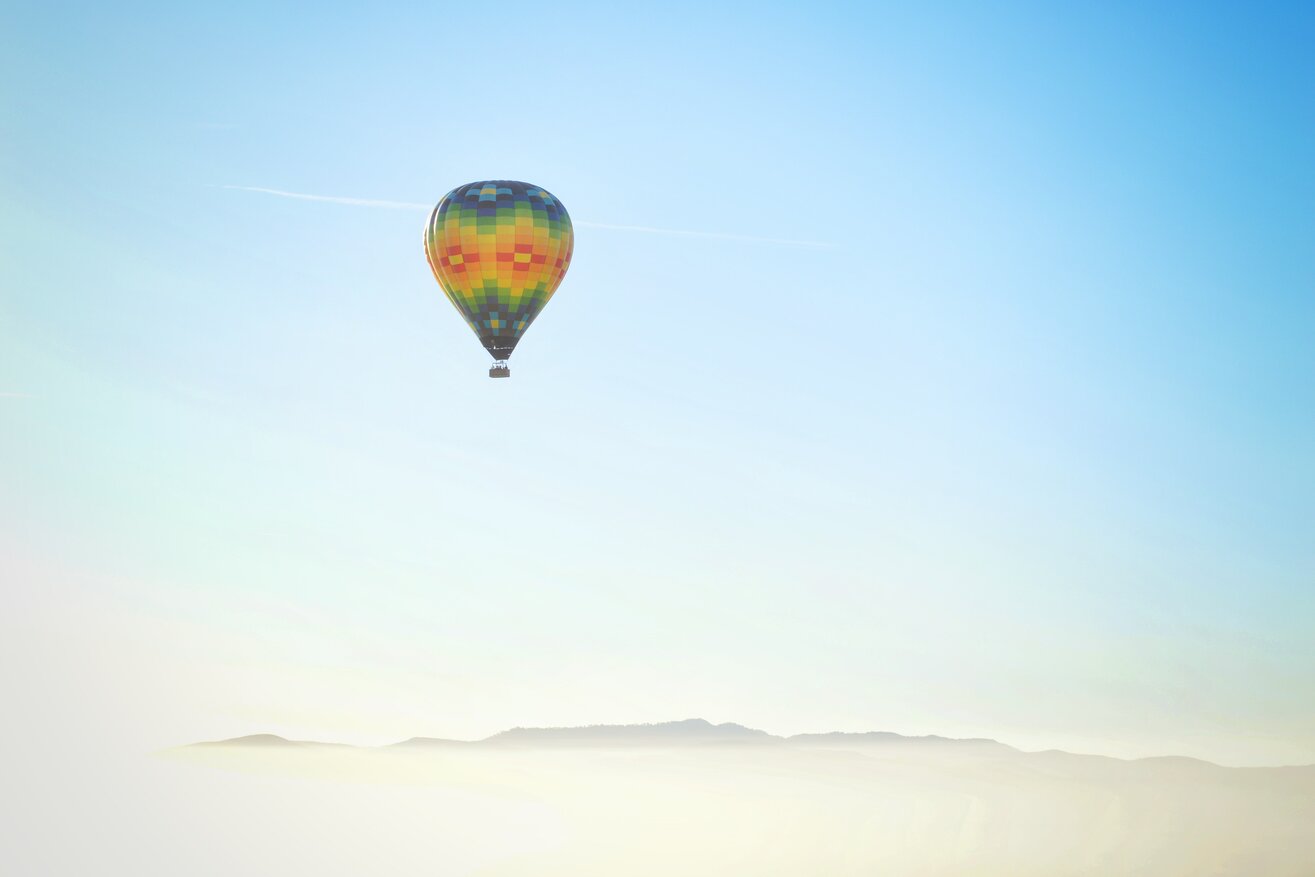 Andy Wright, Consultant in our Technology Practice, talks to Olivier Sage, CEO of Lebara Group, about his transition from CFO to CEO
The role of the chief financial officer has long been viewed as a pivotal leadership role in an organisation, often operating as the right-hand of the chief executive. It would therefore be a natural assumption to think that the route from CFO to CEO was a well-trodden path. We know that CFOs are motivated to make this step up. In 2012 and 2013 around 50% of CEOs appointed in the UK to FTSE 100 companies had a finance background, however, little over 10% were promoted directly from CFO. So, the path may not be as straight forward as some may think.
I am joined today by Olivier Sage, CEO of Lebara Group – a leading global telecommunications provider – who recently made the move himself from CFO to CEO, to talk about his experiences.
You stepped into the CEO role at Lebara just over a year ago, having held CFO roles for organisations such as Canal Plus, OSN, and Moby Group, how have you found the transition? And what would be your key advice to anyone looking to make a similar move?
The opportunity arose to take over the CEO role just under a year into being the CFO of the company. I think this promotion was a natural step as the current CEO had resigned and it was apt for me as the CFO of the company to take on the role. This would be my first piece of advice; my transition was made possible and much easier because of the knowledge I had built up in the company. For this there must be an element of succession planning and consideration around progression within the same business. If I had taken on this role at a completely new organisation it would have been much more challenging.
The second piece of advice comes from personal experience. In my CFO roles, I have always been described as 'not the typical CFO' because I am business orientated. The role has evolved enormously over the past 15 years with increased opportunity to establish leadership and take on strategy and risk management. I was previously a chief finance and operating officer, so before taking on the CEO role I was already experienced in being highly operational. And it is having these management skills under my belt that eased the transition.
You mention you were a business-orientated CFO before and that has helped you. Generally, what do you think CFOs will find natural in making the transition? And, what will they find uncomfortable in making the step up?
I think it depends on the mandate. I have had different mandates for each CFO job I have taken on. You referred to my experience at Canal Plus in the Nordics, where I dealt with the transition to Private Equity ownership and provided continuity as CFO having built up a good cultural understanding in the region. At OSN, I played a key part in the merger that created the new group, and the subsequent restructuring, M&A activity, and funding rounds. As a result, I developed in-depth knowledge of the business and the industry and built up strong relationships with the board. From this experience, I was feeling more and more ready to progress up from CFO if an opportunity was made available in another company further down the road.
The promotion comes with a double-edged sword. In one way, the opportunity is to step up by delivering and taking ownership for advice that you would have been giving previously, as CFO. But it's important as CEO to not step on the toes of your new CFO; you have to move on from the role and let the new finance leader roll with the punches, and use their experience to support your decision making.
There is a view that CFOs are the conservative pragmatist in the organisation and the CEO is more of an optimistic visionary, has that held true for you? Have you seen this to be accurate or has there been an over-simplification of the two roles?
I believe that every CFO and CEO is individually different. Everyone approaches the role based on their experience – what they have been doing with whom, and how they apply these skills to different situations. The diversity of an executive's background, and their mindset, are both crucial factors – for instance the varying regions and industries they have worked in, and how much they want to push themselves out of their comfort zone. I think this combination is what defines you at the c-level.
A successful executive is one that is the right person, at the right organisation, at the right time. Versatility, adaptability or the buzz word 'agility' are all true universal traits of the best leaders. It is about being able to face setbacks and learning how to cope with uncertainty. The main thing in my experience has been mental strength; it has been at times highly demanding and you have to keep your bearing. The second is integrity – regardless of what is happening, even if you want to take a shortcut, you do the right thing.
You touched upon different mandates. Would you agree that in certain situations – for instance if a company is private equity backed, or going on the acquisition trail – a CEO having a finance background is particularly important?
I think it is increasingly important that a CEO has a financial understanding because the governance and regulation aspects need to be addressed across the organisation. And because of this, I believe that we will see more and more CFOs stepping into the role of CEO.
10 years ago, a big group hired an investment banker to be their CFO and I recall the discussion amongst CFOs; people were asking why he was appointed as a finance leader when he wasn't a qualified accountant. This was a strategic decision, and I think very understandable because of the strategic focus on M&A, and the technical knowledge they brought in this subject. Now, the role goes far beyond technical or financial knowledge. Where the CFO has always supported the CEO with the financials needed for decision-making, the CFO now has much broader stewardship; whether that is direct involvement in marketing plans, acquisition, market positioning, pricing and packaging, or enabling data-driven decision making in the organisation.
We live in a financially led world. Where previously the role may have been offered to the chief commercial officer, there have been more and more CFOs entering the ring. You can see this with the new breed of financial controllers and directors coming through, offering much broader, forward-thinking perspectives, as it becomes commonplace for finance people to take on senior leadership positions.
How have you found the relationship dynamic with your other functions, for example, the CTO or CMO? And, to what degree do you really need to have a detailed understanding of those functions?
There are great advantages for becoming the CEO from a CFO background. Primarily, there is great insight because you understand the business inside and out from the figures. You already have 70% to 80% of the understanding needed and the other 20% is how you work on your relationship with the board and taking on the decision-making aspect.
I would say it is easier to step up to the CEO role from the CFO of the same organisation because you have already built up a relationship with your colleagues and the wider management team. You will have to ask my colleagues, but the ideal scenario is to already have a good relationship with your co-workers so when you step up you can hit the ground running.
How do you see the technology and telecoms industry evolving in the coming years? And what part does Lebara have to play within this?
Technology is constantly evolving; it is moving forward rapidly. It is very interesting to me how we talk about 5G and AI; and their role in enabling better connectivity and advanced customer service, for instance. Technology is becoming more and more of an enabler – this is why its role and applications are moving out of the pure technology space.
The telecoms industry sits extremely well in the current digital evolution. People need to communicate, and we desire the latest, advanced forms, where the internet and importantly social media plays a part. I think there are a lot of opportunities for telcos to take advantage of this, but we need to develop our offering and how we support and address the customer to meet this changing industry.
Lebara has evolved vastly from where it started because of the increasing opportunity for greater connectivity. Our customer segment is essentially focused on international travellers. I, for instance, am a typical Lebara customer; I work in different countries and speak three different languages at home. So Lebara wants to capture such individuals by offering a variety of affordable bundles and packages that will meet these needs.
New technology will help us bring elevated value to our customers. We are having conversations around developing value-added services – that could be digital banking or could be forms of travel experience. We are looking to create more of an eco-system of available opt-in services for customers; for instance, if you use your UK Lebara sim card to travel in India, or in France, there will be a 'roam like home' service.
It is difficult to predict the future in the face of such radical disruption and competition, but what would you say companies in the sector need to do to ensure success and continued growth?
It's pretty basic, but you need to be anticipating the changing customer behaviours. Companies must be asking; what are customers looking for? What is the value to the customer? What is the practicality? Are they willing to spend more on this new product?
As long as there are consumers, there is always an opportunity. It is just that you need to be well positioned; you need to provide an experience that is worth it. Telcos need to deliver on promises and continue to improve the customer experience.
for more information please contact Andy Wright.