The Amazon Effect: Insights from industry leaders on the future of retail and logistics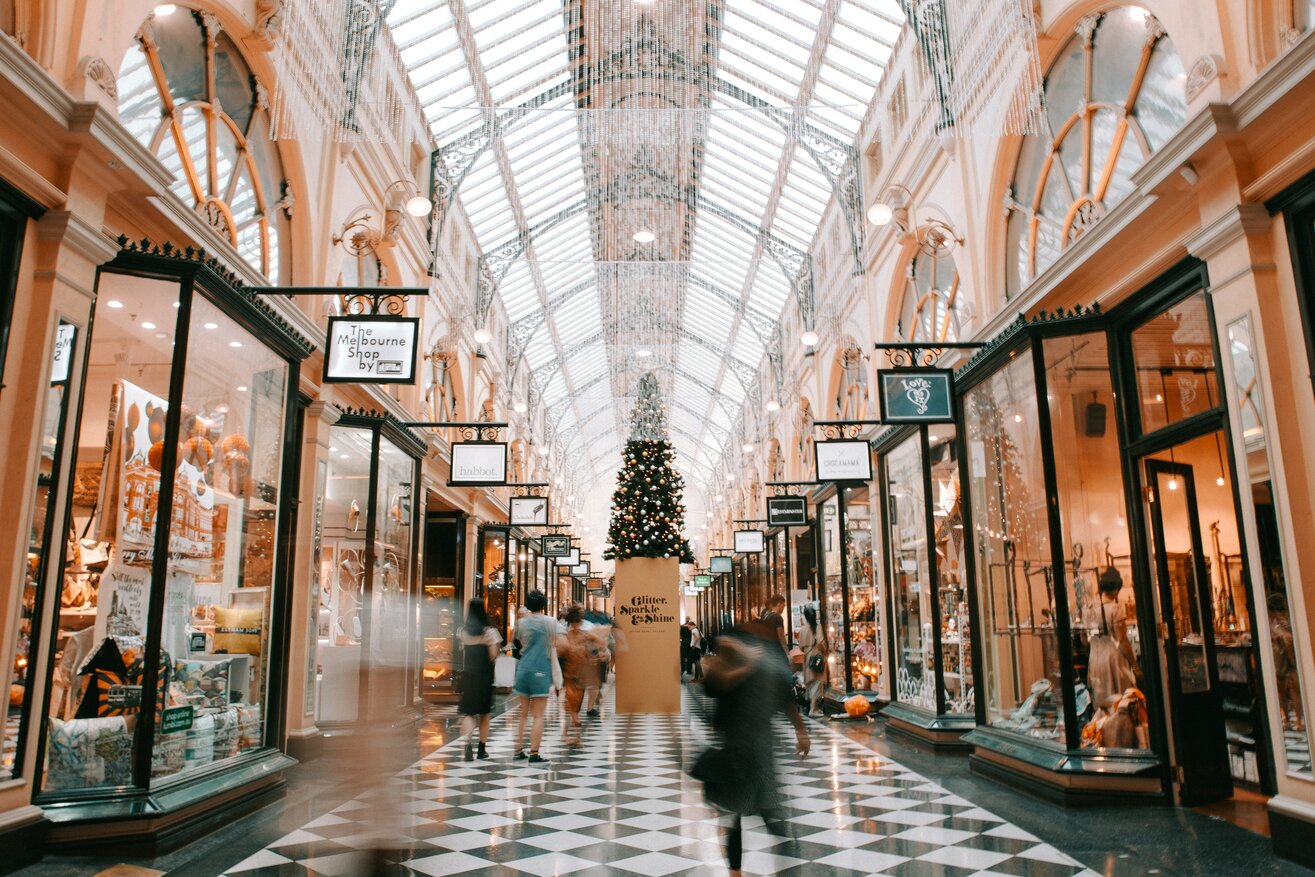 We discuss the top five insights on the Amazon Effect from industry leaders in retail and logistics
Last month, we invited 20 leading executives from across the logistics and retail sectors to discuss the topic 'the Amazon effect' and how evolving consumer shopping trends are influencing the global logistics and transportation industries. Amazon, the multinational technology company, has created a phenomenon that has disrupted shopping patterns, customer expectations, and resulted in a new competitive landscape. This global enormity has not only scaled its online marketplace extraordinarily quickly but has expanded beyond its original e-commerce proposition to dip its toe in other services, such as streaming and cloud services, to become one of the big four technology companies (alongside Google, Apple and Facebook).
Two substantial questions were proposed to the group to discuss 'the Amazon effect': What will the high street look like in 10 years? And, what is the end goal of Amazon?
Here's the top 5 insights that came out of the conversation…
1. Convenience
Amazon has disrupted the retail and logistics industries in its pursuit for delivering convenience. The range of products available and the multiple delivery options that cater to the customer's choice of location and speed, makes the company a market leader in e-commerce and has set a new standard across retail and logistics.
What's more, the company has introduced an effective subscription model; being an Amazon Prime member places consumers in a highly-attractive closed ecosystem. As Amazon is a provider of services from media streaming to cloud storage as well as branded products, such as Alexa and Kindle, customers have an all-encompassing provider that offers a growing number of benefits for having everything interconnected – a very tempting and convenient perk to entice customers to subscribe to their entire offering.
Logistics has changed dramatically due to the pressures of 'the Amazon effect'. Companies are being squeezed on last mile processes for cost reduction as customers expect faster deliver timeframes, as well as free delivery and returns options – all to increase the value proposition of convenience. With tightening profit margins, logistics companies are having to find ways to decrease overhead budgets, with many choosing to implement a digital strategy and call upon the latest technologies, such as RPA and AI, to fulfil their cost reduction requirements.
2. Generational difference
It was ubiquitous across the room that the declining state of the UK high street will not be revived to its previous prosperity. Having continued in the same fashion for the last 50 years, it is clear that it needs to adapt and evolve to meet current, and future, customer expectations. Gen Z is a stand-out example of how quickly the impact of industry 4.0 is changing expectations and how consumers are interacting with businesses; it is a consumer group that is used to instant gratification and immediate response – as this is what companies are racing against each other to provide. This is unlikely to change; technology will continue to develop in a way that streamlines operations and cuts costs, making everything easier to obtain, often at a lower, price. With the difference being so vast, retailers need to adapt to this change and pre-empt how this will continue to evolve.
Instagram and other social media platforms are having a significant impact on consumer purchasing habits and approaches to e-commerce. The introduction of sponsored ads and tagging brands in posts has made influencers the people setting product trends and make it easier to find the specific products. Instead of window shopping, there is an increasingly digital relationship with brands, resulting in an ability to choose and browse social media for inspiration rather than physically walking around shops. This has been especially prevalent with younger generations who are the principle users of social media platforms and are quickly becoming engaged online consumers.
3. High street transformation
With every product at our fingertips, delivered at a fee less than the standard parking charge, and with retailers moving towards more integrated and immersive digital experiences, there has to be more reason to make the trip to the high street. There are an increasing number of services being provided to draw people to the high street – everything from hairdressers to restaurants, that require physical interaction. Experiential shopping destinations (the likes of Westfield) are more of a day-out than a 'pop to the shops' and so have been attracting a large young, affluent audience.
Challenges arise around innovation and launching products without the physical interaction with customers and the ability to try and test before making the purchase – an opportunity that would be completely eradicated with the end to traditional retail space. There was the suggestion of the high street avoiding complete eradication by becoming a series of pop-up stores. This would cater to the quick process of developing and bringing a product to market before quickly moving on to the next range.
It is clear however that Amazon has been considering their physical presence as a part of their wider strategy. The company currently have 18 Amazon Go stores open across the USA and recently acquired Whole Foods which has thrown them into the grocery space as yet another physical expansion project. Surprisingly, Amazon has announced that the grocery store will be opened next year under their own branding, rather than Whole Foods, which will not feature their Amazon Go technology but will be a traditional customer-facing store – a move that seems like a step back from their original high-tech revolutionising retail premise. This business move could signify that the demise of the high street isn't as pertinent as some may suggest, and that there is still value in having a brick and mortar storefront.
4. More than a retail proposition
The e-commerce-turned-tech company has expanded their remit to be dominant in a broad range of sectors and has become a leader in technology, specifically AI. Now considered a tech company, Amazon is hard at work collating data on every account holder. Their remit has expanded considerably from previous purchases and browsing histories to their latest data set of conversations listened to by their AI speaker, Alexa. This data is valuable as it can be used for business growth opportunities – one of the factors in their rapid growth. Data is not only valuable but also powerful; data opens up opportunity and can be harnessed to personalise products and services to meet the needs of customers.
5. Will something go boom?
Amazon has scaled unprecedently quickly, beyond what we have seen anywhere else. There have been a number of emerging concerns over the future of the organisation. Recently there has been criticism of the quality of the service being provided by Amazon with their marketplace increasingly growing with third party sellers, yet the organisation has processes in place to remove unsatisfactory merchants with broken, ineffective or fake items for sale. The company has faced multiple incidents, such as the controversy with their plans for a NYC headquarters that caused highly disparaging comments on the ethics of the business.
Despite there being bad press that would be catastrophic for many businesses, the company continues to grow. This is down to its agility. A company with such rapid growth would usually crumble under the difficulties of maintaining this. Having such a wide and still growing portfolio to maintain is challenging and sustaining quality and service is a precarious undertaking. However, Amazon is thriving with little sign of slowing down its operations.