Effective Non-Verbal Communication in the Workplace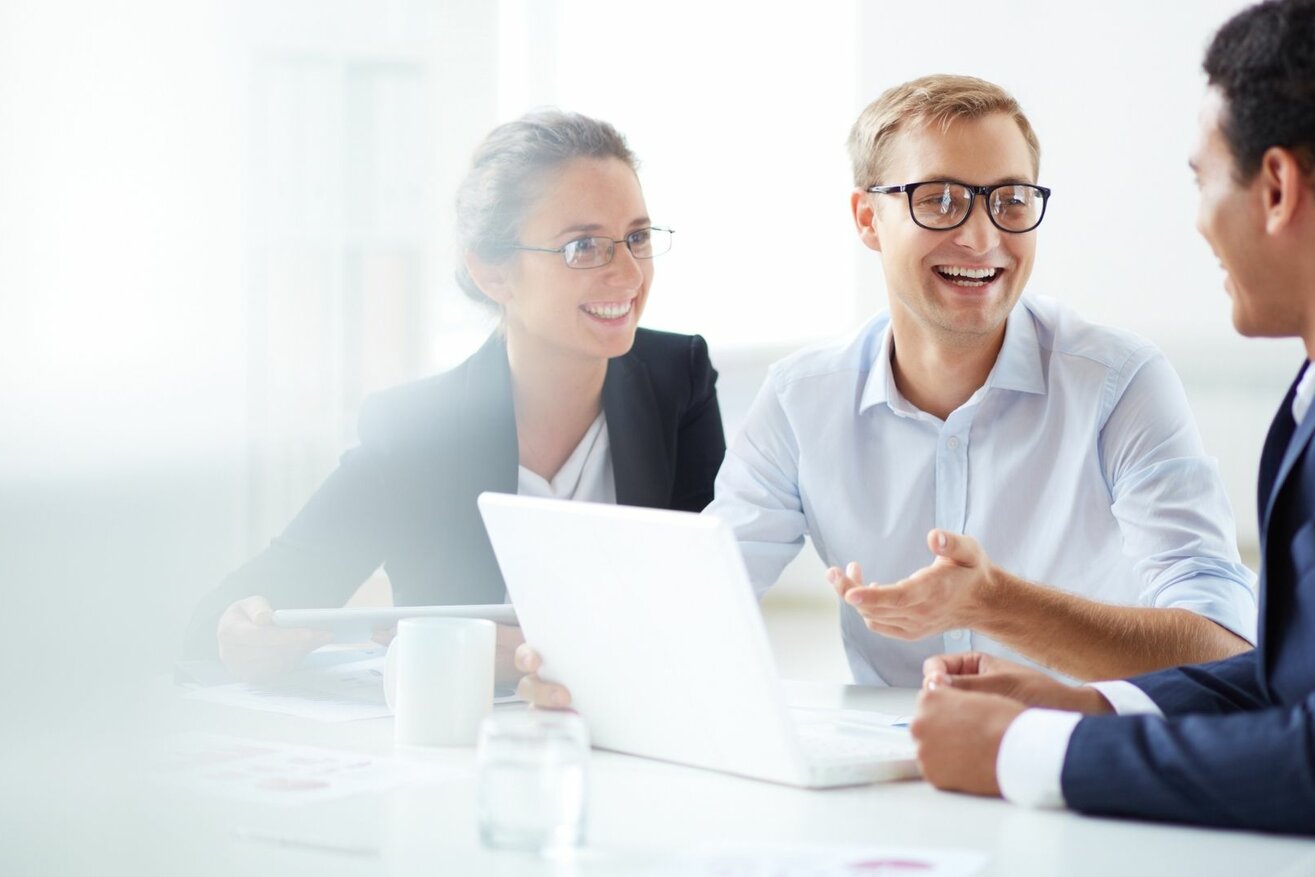 Earlier this month, we shared tips for active listening in the workplace to help improve communication skills. In this article, Zoe Spalding, Resourcer at Odgers Interim, highlights the importance of non-verbal communication skills and how they can impact workplace relationships.
What is non-verbal communication and why is it important?
Non-verbal communication can influence conversations, impacting how messages are received and interpreted, and include tone of voice, body language/posture, eye-contact, facial expressions, and hand gestures. These can be influential both in face-to-face conversations and for those conducted virtually - it is still important to display positive and engaged non-verbal cues in the virtual setting.
Body Language – both in person and virtually
Body language includes our posture, hand and whole-body movements or gestures. Whilst some hand or body gestures/movement can display engagement in or demonstrate enthusiasm for elements of the conversation, too much can be distracting. Try to keep these to a minimum where appropriate.
Posture is an influential non-verbal cue. It can reflect emotions, intentions, engagement, and attitude. During video and face-to-face conversations/meetings think about what your body posture is portraying. Crossed arms, looking off to the distance or sitting at an angle away from the speaker may create an image of boredom or disengagement. Whilst many are struggling with "office space" whilst working remotely, think about your background – "relaxing" on the sofa may not look professional. It is still important to appear "in the room" even when conversing remotely.
Avoiding distractions, such as checking emails/phone notifications, can help with remaining focused and engaged in the conversations. If you are taking notes during a virtual meeting, either on your computer or by hand, it may be a good idea to inform the other attendees so that they are aware of this.
Whether a conversation or meeting is happening in person or virtually, try to avoid fidgeting.
Tone of Voice
Tone and pitch of voice as well as speed and volume of speech can influence how a message is delivered and received. Raising the tone at the end of sentences can indicate a question. Think about how the conversation may be portrayed by others.
Nervousness can be detected in speech, with speech often being delivered faster. Trying some breathing exercises can help with nervousness – see our previous article with tips on how to practice these.
Eye Contact and Facial Expressions
Eye contact is another important non-verbal cue. Maintaining eye contact can show engagement and interest in the conversation, whereas avoiding eye contact could indicate disengagement, disinterest or dishonesty – though avoiding staring is equally as important. It can also be used to let other members of the conversation, presentation or meeting know when to speak.
Maintain eye-contact in a virtual setting can be challenging, therefore it is useful to maintain eye contact with your camera when speaking and to avoid looking at the other pictures on the screen. When listening to another presenter on a zoom call or teams meeting, it could be useful to focus on the speakers feed as the digital equivalent to maintaining eye contact.
Facial expressions can also indicate unsaid feelings or thoughts about a conversation. These could be in the form of wincing, eye rolling or head shaking, or narrowed eyes/furrowed brows during deep concentration. Facial expressions can at times be innate reactions to conversations or concentration. Trying to remain neutral, especially during times of listening, or engaging in head nodding or smiles can present positive facial engagement.
Is there anything we have missed? Let us know in the comments. If you would like to have an informal conversation or find out more about our services, please get in touch with Zoe Spalding.