Thinking outside the box: HR solutions for the FMCG sector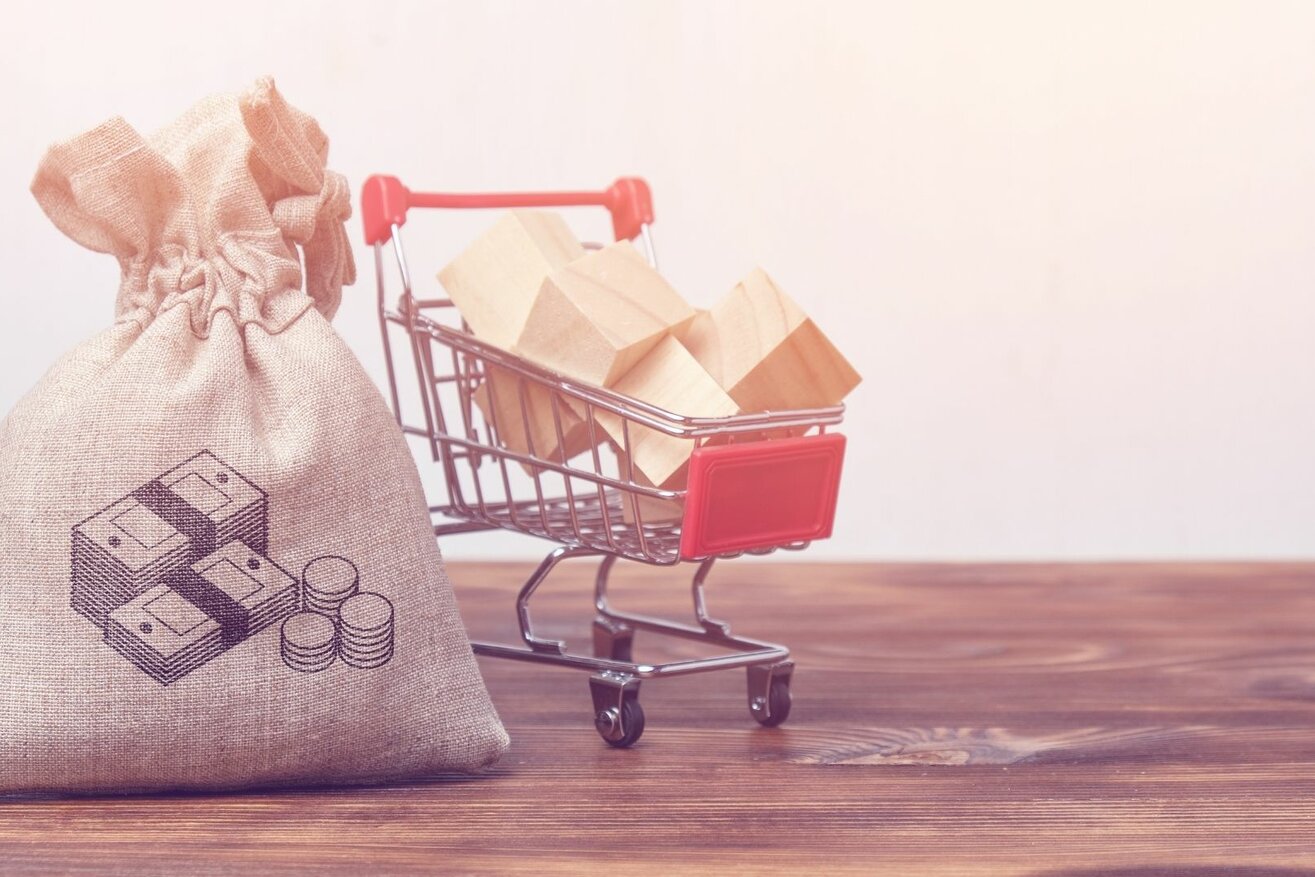 Zoe Wakeham, Consultant in our Consumer Practice, discusses the huge challenges faced by UK HR managers to fill vital vacancies in the consumer sector, as well as solutions to manage these labour shortages effectively.
If you live in the UK, you will have heard of the worker shortage by now. Very likely, you will have experienced first-hand the impact of the lack of HGV drivers in the infamous 'fuel shortage' of September 2021. And if you have read any of the daily newspapers, you will have seen images of empty supermarket shelves and been warned of a consumer goods shortage ahead of Christmas due to both workforce shortages and supply chain issues.
In this article, we are looking at the imminent workforce shortage in the consumer sector from an HR perspective, to elaborate on the huge challenges faced by Consumer businesses nationwide and offer a solution based on our decades long experience of placing interim executives to overcome temporary skills shortages.
Labour shortages causing disruption for the consumer sector
Yes, there is a skills shortage in the UK at present. It is a well-known fact that many factory workers, farm workers, and lorry drivers with EU citizenship returned to their home countries during the Covid-19 pandemic and with the Brexit regulations now in force, are either unable or unwilling to return. Whether reports by Sky News about the shortage of workers, The Guardian talking about supply chain disruptions, or the BBC warning of the likelihood of panic buying ahead of Christmas, current news headlines are dominated by stern messages that the consumer goods sector has a huge problem on their hands.
When we speak to senior executives across FMCG and other consumer goods businesses, we are getting an overwhelming sense that HR managers are struggling to fill the many gaps in factories and production sites, as well as on farms and abattoirs, which in turn has a knock-on effect on supply chains and distribution. The proposal to grant EU workers temporary visas to fill vacancies, though in theory a valid response by the government, is unlikely to be successful, forcing businesses across the UK to think on their feet and come up with different solutions to minimise disruption.
As the CEO of a leading food manufacturer tells us: "The UK infrastructure is under enormous pressure from the reduction in migrant labour and few industries are harder hit than food manufacturers. We are all struggling to access basic and semi-skilled labour, and this is resulting in reduced output. The situation is compounded by the shortage of HGV drivers and impacting our ability to move goods efficiently through the supply chain. Wage rates are increasing dramatically as we compete for a greater share of a shrinking labour pool, the result is gaps on shelves and rising prices to consumers."
But it is not just the manual labour that is in short supply. The FMCG sector is in the favourable position that it knows its products will always be in demand, and many businesses are looking ahead and are not only investing heavily in process and automation, but they are also wanting to invest in talent across a variety of areas, including engineering, logistics, operations and more. It is at this level that interim management can be a perfect solution for HR managers to continue to support their businesses in their pursuit of the optimisation of processes.
Interim management as a solution for supply chain issues
Speaking to a senior executive at a large UK-based food producer, they confirm what the media have been reporting. "We have faced many challenges with labour shortages, whether that is as a result of Covid, Brexit, or variable production plans linked to absence, demand volatility and raw material availability."
But as an experienced business leader, they have already risen to the challenge and identified possible solutions to overcome these shortfalls.
He continues, "To combat this, we are focussing on having more permanent employees and fixed term contracts, as well as striving to make our business a great place to work and thus aiding retention and partnering with local schools and colleges, as this is where our future employees will come from."
The solution, as our contact identifies, might require some thinking outside the box, and there are many things businesses can now do to attract talent across all functions and levels of seniority. From investing in training opportunities and apprenticeships to optimising processes and streamlining supply chains or implementing automations – the people required to drive businesses forward in times of uncertainty are highly experienced and versatile executives who can demonstrate strong leaderships skills and a vision to oversee critical projects.
As a leading interim management provider, we can draw on a large network of extremely experienced professionals who are used to managing teams under high pressure and difficult circumstances, providing businesses with the expertise to optimise processes and implement automation across many different areas.
With demand for skilled employees across all functions from operations to head office rising, it is important that HR managers act now and invest in attracting the right talent for their businesses. At the same time, it is important to recognise that the industry is always evolving.
As your trusted interim management partner, we can help you ensure that your business is in the right place to allow for a smooth transition.
If you would like to have an exploratory conversation about interim management, or find out more about the issues raised in this article, please contact Zoe Wakeham.