Thérèse Coffey's daunting inbox: the new Health Secretary faces some big and ongoing challenges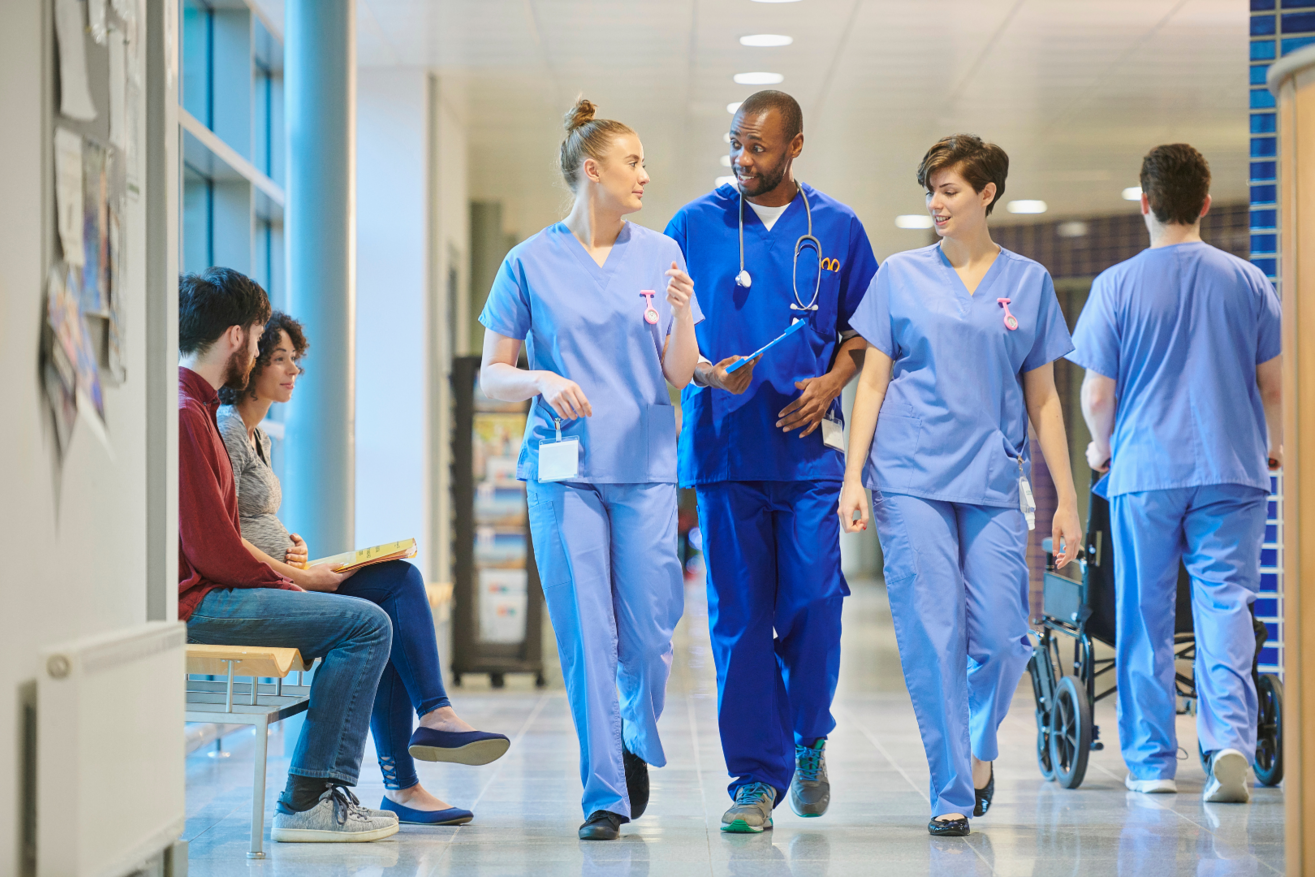 As the new cabinet takes shape, the latest politician to occupy the healthcare hotseat has a major job on her hands, says Partner & Head of our Healthcare and Life Sciences Practice SJ Leatherdale.
One can argue there has of late been something of a revolving door at the Department of Health and Social Care with the newly appointed Secretary of State Thérèse Coffey becoming its fourth incumbent in just 18 months. A far cry from Jeremy Hunt's record-setting six years in office.
In his book Zero: Eliminating Preventable Harm and Tragedy in the NHS, published earlier this year, Hunt described himself as sitting on top of a "rogue system" and being shocked to the core with the transparency and levels of care. Tough words, making it clear to politicians, clinicians and NHS managers alike that considerable change is required to get the NHS system in better working order. Although one cannot but admire, as ever, the extreme dedication and determination of its leadership and workforce over and over again.
But let's face facts. After all the comings and goings, it would be beneficial for Coffey to remain in post for some time, providing much needed stability and the continuity our wonderful health service so deserves. The omens for this are good because Coffey is a close friend and ally of Prime Minister Liz Truss and as such is expected to enjoy her full backing with the challenge. Indeed, it's worth remembering that Coffey has also been appointed Deputy Prime Minister (incidentally, the first woman to serve in this capacity, which is superb!) demonstrating how highly she is regarded by the new Conservative leader.
Given the pressures of the dual role, ministers Robert Jenrick and Will Quince will likely have greater day-to-day responsibilities and impact than would otherwise be the case. But Coffey's seniority and closeness to the PM means she will be and should be making the big decisions.
Completing a PhD in Chemistry at University College London, Coffey once said, enabled her to develop an "evidence-based approach" at work. Applying that kind of rigour to healthcare policy would doubtless go down well with the medical profession.
However, she should not be seen as a detached or purely data-driven figure. Described as a mix of "convivial pragmatist" and tough taskmaster who is highly regarded, Coffey is noted for a fondness for beer, football and music.
In 2018, Coffey developed an ear infection that rapidly turned into a serious and potentially fatal case of meningitis for which she was hospitalised for a month. Almost certainly the experience will have a bearing on some of her opinions on healthcare service delivery.
There is no shortage of challenges facing the new Health Secretary. According to the HSJ, leaked data reveals the number of patients waiting longer than 104 days for cancer treatment rose 10% during a two-month period over summer to in excess of 11,000. This comes despite an NHS England instruction four years ago warning there should be zero tolerance for delays of this length that are without clinical justification.
Improving patient flow through hospitals is another key area of concern as Trusts grapple with the impact of blockages in A&E departments on the emergency pathway. These have a knock-on effect both on ambulance handovers and availability of beds, which in turn worsens the backlog of patients waiting for procedures.
Then of course there is the vexed matter of pay. One of the issues is a reduction in take-home pay for some bands of staff due to the impact of the Government's latest pay award on pension contribution thresholds.
With the NHS facing record demand and money in short supply, there are no quick fixes. The hope is that Coffey will swiftly build excellent working relationships with NHS leaders to make informed decisions for the public good.
It will be necessary to attract senior talent into NHS roles to fill existing vacancies and new posts arising from change initiatives, sometimes on an interim basis. With our extensive health and social care sector knowledge and deep talent pool, we at Odgers Interim are always ready to assist.
Finally, I'd like to pay tribute to Her Majesty Queen Elizabeth II, whose long reign began a mere four years after the creation of the NHS. It's impossible to feel anything other than profound admiration for her unstinting devotion to duty. May she rest in peace.