The Secret Winner of the Pandemic? The Bright Future of the Parcel & Logistics Sector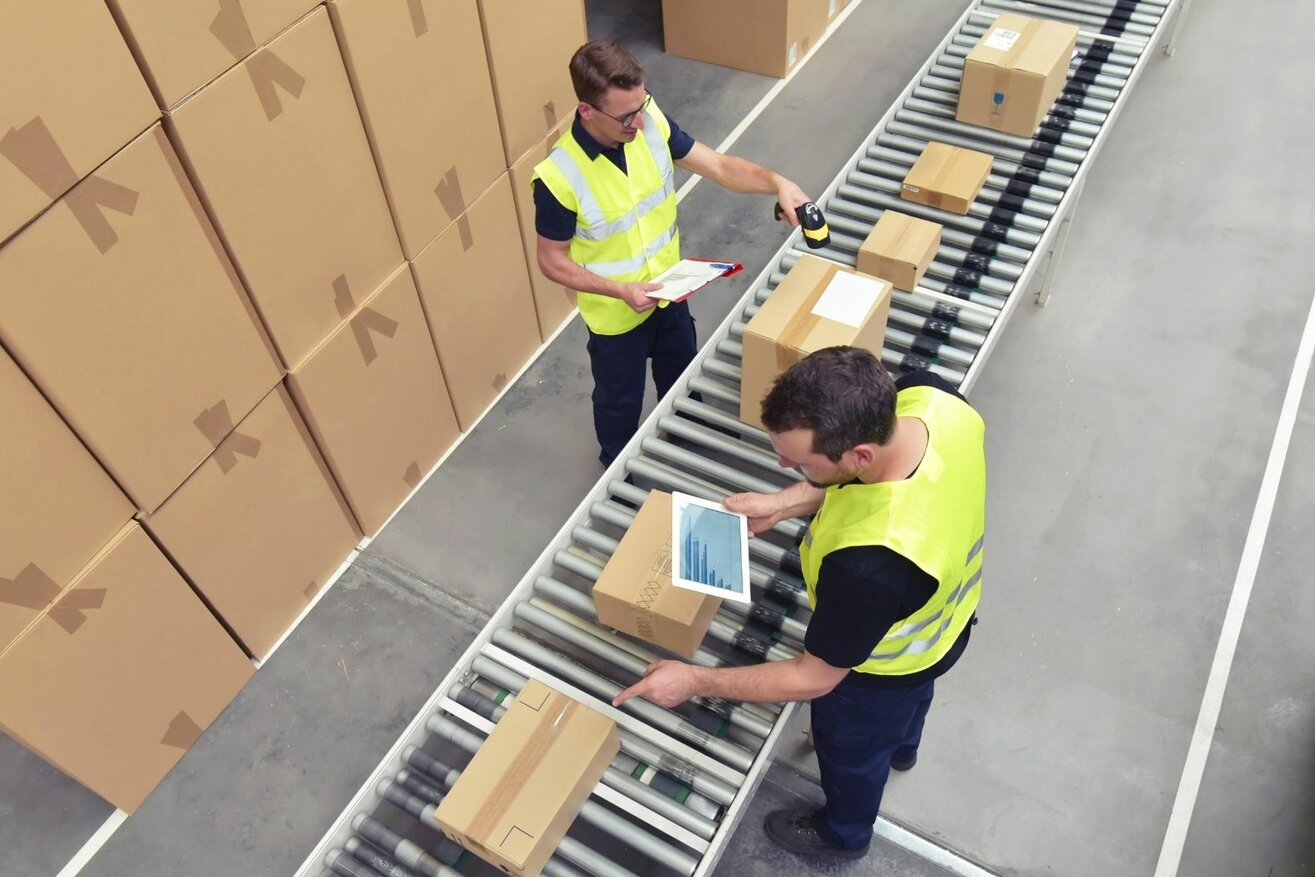 Ross Gordon, Principal Consultant in our Business Services Practice, reflects on the incredible success of the Parcel & Logistics sector in the last twelve months due to the changing demands caused by the pandemic, and explains why the sector can confidently look ahead at a prosperous future.
Let us rewind to a time before the pandemic, the Parcel & Logistics sector was one of steady growth. As online sales rose, so did the demand for smooth and effective parcel deliveries, however, the sector was heavily dominated by Amazon. The online retailer's growth over the past 10 years has been nothing but astonishing, especially with their focus on world domination over profit, but working with the online giant proved extremely difficult due to their tight margins and demanding deadlines.
But then came the perfect storm for a sector that relies heavily on online sales: a global pandemic forced offline retail to come to a screeching halt globally, and a sector that had been less desirable before, transformed into a high-tech, in-demand industry, as the challenges of the pandemic forced the sector to respond rapidly. Businesses with an online offering became the survivors of the retail landscape, also giving smaller and independent businesses a chance of success, which altogether increased the pressure on the Parcel & Logistics sector. But carriers were quick to respond and invest, whether it be Royal Mail trialling the delivery of parcels to the Channel Islands via Drone technology, Hermes utilizing mobile Apps to increase their customer care and make their services more user friendly, and the DPD group reacting promptly by implementing contact-free deliveries to ensure customer and staff safety.
18 months later, we observe a lot of newly learned behaviour. More people shop online than ever before due to convenience and safety, and even some sceptics of online retail have learned to embrace the convenient way of shopping from the comfort of their living room. As a result, parcel deliveries are continuing to rise, which leaves many executives wondering what the volumes will look like moving forward. How will customer behaviours change and influence the sector as we "return to normal"?
While it is difficult to predict with complete certainty the evolvement of human behaviour, the sector has started to do the best thing they could do at these times: invest heavily but wisely. From AI to robotics and machine learning, as well as recruiting new roles to keep up with demand and the changing landscape of the sector, the Parcel & Logistics sector has transformed into a highly desirable industry, making it a lot easier to attract talent from outside the sector.
And recruiting across sectors is crucial, as the industry faces several challenges. Apart from the obvious need to cope with the increase in demand and the high expectations of customers to receive parcels almost instantly, carriers are also faced with agendas to reduce their carbon footprint and ensure sustainable packaging. These demands, however, will also drive innovation in the future and aid in transforming the sector into a customer-focused and technology-led industry.
One of the main wins caused by these pandemic-induced changes, is the change in role profiles across the sector. To meet the rise in demand and to drive forward automation, health and safety, sustainability, and customer care, we have started to see an uptick in recruiting from outside the sector, hiring service-led and technology savvy executives that come equipped with an innovative mindset and a different skill set than those who are purely Parcel & Logistics sector centric.
Especially in a time of fast and sudden changes, executives are not only in high demand, but they are often required to adopt to a new set of circumstances quickly, keep a calm mind, and implement change promptly to meet the client's needs. Interim executives are an obvious choice to meet these changing demands, as they are experienced executives, used to even the most volatile environments, capable to perform under extreme pressure, whilst being unfazed by company politics or long-term bias.
As an executive search firm specialising in interim solutions only, Odgers Interim can also draw on the cross-sector networks of highly skilled executives from different industries and different lines of work, allowing our clients to tap into a cornucopia of executive talent with different backgrounds to fit whatever the role demands.
It is this cross-sector expertise that will ultimately help the Parcel & Logistics sector to keep up with demand, continue to drive innovation, and remain attractive to the best talent.
If you would like to find out more about our Business Services Practice, or you would like to have an informal chat about anything in relation to this article, please contact Ross Gordon.