The Power of Experience – Has the Pandemic saved the UK High Street?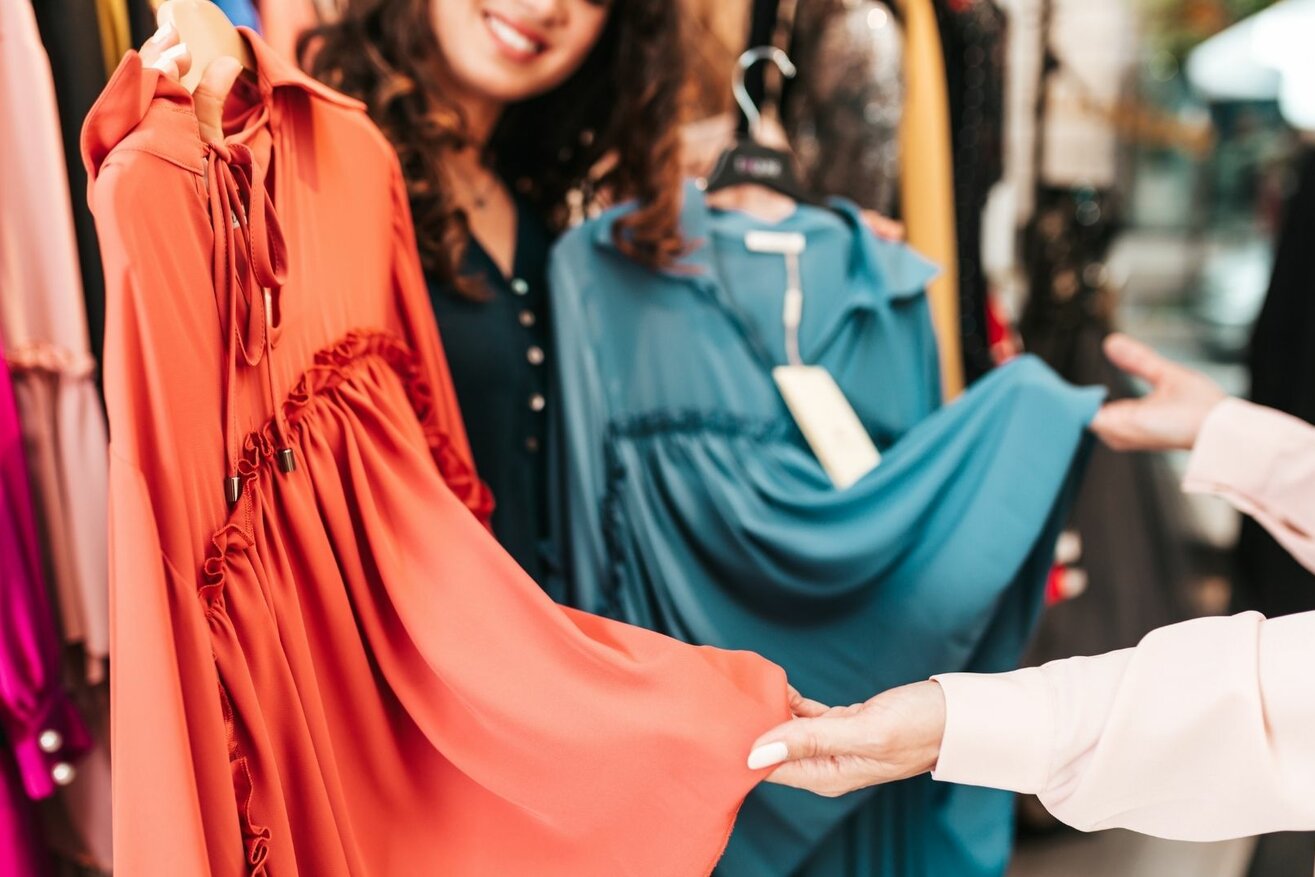 We explore how customer experience may be the crucial element separating successful High Street stores from those facing closure
We have been observing the developments across the UK High Street for many years, from the supposed plans to repurpose empty store space, to the closure of UK High Street giants, like Topshop, and the now emerging revival of the High Street in the post-pandemic economy. And while the High Street had seemingly been written off by many prior to the global Covid-19 crisis, the lifting of restrictions saw waves of people returning to their High Street in the weeks and months after the Government restrictions were lifted. Is this the return to the High Street, and if so, what could be driving it?
It's all about the personal touch
After many months of lockdowns, limited human interactions, and a lack of new impulses, it was hardly surprising that the easing – and subsequent lifting – of Government imposed COVID-19 restrictions was met with great enthusiasm by the public, which translated into a sharp increase of visits to the UK High Streets. And as the vaccine rollout continues and people begin to feel once again safe and comfortable in the presence of others, the question begs whether the High Street finally sees a much-needed revival?
At the height of the pandemic, retailers reported a sharp rise in their online sales, putting a huge demand on delivery and logistic companies. Almost anything and everything was available for home delivery at the click of a button, and during times of lockdown this ensured that customer needs were met in most cases. However, customers were unable to have the benefit of sales assistance, or to try on clothes or test products in store. We were unable to smell and touch the products we were interested in, and if we wanted to return something we were left without the chance to see alternatives for a possible exchange. All of this boils down to the lack of personal touch. Our retail experience was bereft of being able to experience products in real life, let alone to get expert experience from sales staff.
With stores reopened, customers are finally able to indulge in the personal experience again, and that appears to be the success of the High Street that was so long undervalued. We no longer have to sit behind a screen to order lifeless objects online, we can have a full shopping experience once again and enjoy the personal touch of a sales assistant, employ our senses to touch and smell what we are keen to buy, and experience the buzz of a shop filled with fellow customers.
Future winners will invest wisely – and promptly
Undoubtedly, the immediate rush to the High Street is likely to slow down again once the urge to 'return to normal' has declined, and the question will remain what High Street stores can do to continuously and increasingly attract customers to shop in-store as opposed to online.
A glance at some recent investments might help shed some light on this. One example of how stores are trying to attract customers to their physical stores is their improved focus on providing a stimulating and exciting customer experience that is exclusive to their stores. On London's Oxford Street, shops like sport retailers Nike and Adidas are now offering special services such as in-store personalization of products, flagship exclusives, live DJs and music at certain times, and many other in-store only events. Computer giant Apple has long ensured the need for their physical presence on our High Street by offering in-store presentations of products, expert advice for customers through their qualified 'Geniuses', and 24hr repairs in-store. These kind of in-store exclusive customer experiences help High Street stores elude becoming obsolete at the face of online shopping.
And companies are reassessing the importance of customer experience at all stages of the customer journey. We have recently seen a surge of recruitment enquiries for the role of Customer Experience Directors, a position that is responsible for analysing, testing, and optimizing all channels through which a customer might interact with a brand or business. This role is a crucial investment, as it enables businesses to reconsider their customer interactions critically, ensuring that the customer experience is at the heart of their offering. And that is precisely the nexus, which we argue will determine whether retailers remain competitive on the High Street in years to come. While online sales will most certainly continue to rise, the demand for face-to-face customer interactions with brands and products has been once again on the rise since the end of government restrictions.
Retail businesses should capitalize on this surge by making wise, but prompt investments to ensure that their customer experience is the best it can be, which can be as straightforward as hiring an Interim Customer Experience Director. This cautious way of hiring will give businesses full access to the great spectrum of expertise of a skilled and highly experienced senior executive, whilst remaining flexible and reactive to emerging trends and circumstances.
Ultimately, companies investing in ensuring that they offer the most engaging, innovative, and stimulating in-store customer experience will be the ultimate winners and saving grace of our High Streets.