NTT DATA UK: driving digital engineering to new heights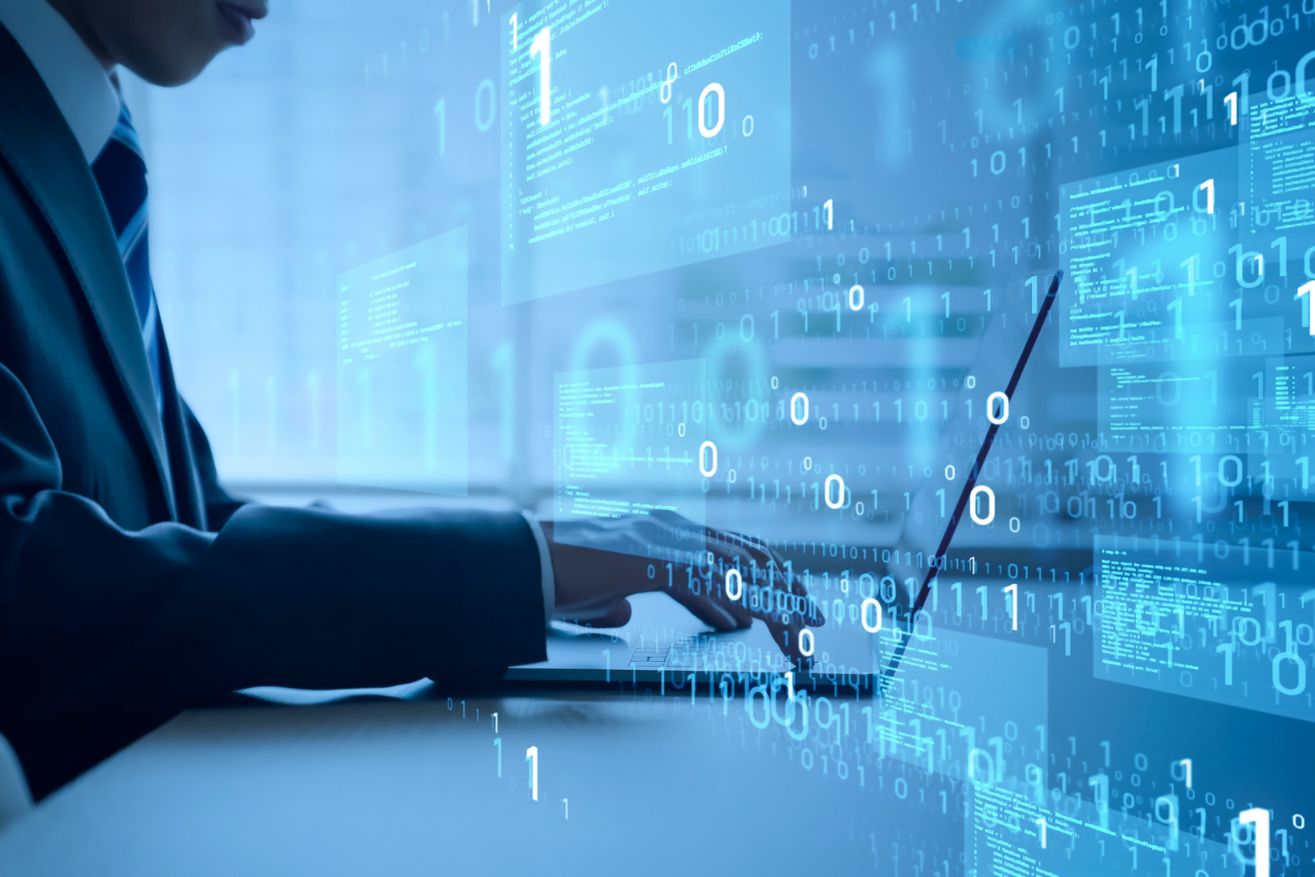 Paul Wright, Head of the Technology and Telecoms Practice at Odgers Interim, talks to Simon Williams, until recently CEO of IT services provider NTT DATA UK about core leadership lessons, mid-market growth hacking to hire over 1,000 people during the pandemic and opportunities beyond.
When Simon Williams took on the role of CEO at NTT DATA UK back in 2017 his first priority was to instil the right culture, as he believes this is the most important element of driving business success. He set about creating and embedding three seemingly simple core values
The first of these was teamwork. Simon didn't want to see a "superman wearing their underpants outside their trousers". His belief is that no one person can build a company on their own. Whoever sells a deal is equally as important as the person who delivers it and ensures the customer remains happy.
The second value was putting clients first, genuinely doing the right thing for them. This is good business rather than altruism because it reduces undesirable change requests from the client. Fewer things are likely to go wrong if you deliver what the client wants in the first place. The ethos of putting clients first bore fruit in the pandemic when NTT secured five very high value digital engineering and managed services contracts without participating in competitive tendering.
The third value was innovation, which Simon calls foresight. This is based on the Japanese philosophy of Kaizen, which aims to make the company better every day in small, simple ways.
Combining the three values created a "triple win" for clients, partners and NTT.
Simon also prioritised building a foundation to support market-facing activities. This meant six to nine months of heavy investment in marketing, human resources (both business partnering capabilities and information systems), expense management IT and tools to capture time and manage (reallocating) the workforce . Additionally, he focused on core value propositions in key centres of excellence to drive into digital, data and cloud for clients.
Leading the business during the challenging period of Covid-19
Looking back, uncertainty was rife in the first year of the pandemic, resulting in hesitancy among clients, while internally employee wellbeing concerns required care and attention. But by Year Two, many clients realised they could no longer put off big decisions. "We saw clients committing to the enterprise cloud 100%." Even in industries who'd hitherto been laggards in cloud adoption in their core.
To meet demand, NTT increased its workforce by 1,000 people, in the last year, of which 450 were hired in the UK. The business was also quick to make the shift to working from home and found this to be highly effective. "I saw probably a 10% plus increase in productivity and our philosophy now is work where it works."
Hiring a large number of people remotely led to challenges around maintaining teamwork and culture. Addressing this called for "a much higher level of cadence of communications". Simon did weekly videos but also made a point of calling colleagues, even when he didn't have a specific reason for doing so, to prevent his interactions from being too transactional.
Outside of usual business reporting lines, he also created a mesh of "digital homes" and communities for employees with shared interests – whether that be a community for project managers or those interested in a particular technology, client sector or even a hobby (dog walking suddenly became popular he commented wryly). Maintaining connections at multiple levels within NTT, asserts Simon, "really paid dividends in creating a more cohesive culture within the organisation."
Lessons to be applied in the post-pandemic world
Simon is more convinced than ever that CEOs must be authentic, even though expressing authenticity is harder over video. Reaching out to as many people as possible in a mentoring capacity, including reverse mentoring (when a more junior person coaches a more experienced one) or in other informal ways will remain vital.
The pandemic inspired Simon and NTT DATA UK to become more proactive in supporting good causes. In February 2021, NTT launched 'The City Gives Back', a project to help feed and support and local families in the Square Mile who were struggling.
Simon has also responded to the rise of Diversity & Inclusion. "We have to work harder at genuinely respecting other people's points of view and that means not just gender diversity and minorities. We've had to think differently and then implement new ways of approaching diversity."
This led to a diversity campaign which has helped broaden the pool of applicants for jobs at NTT, with a 33% increase in applications from women and 50% increase in female recruits.
Strong growth ahead, new opportunities
"I definitely think the industry is set for growth," says Simon. "I've never seen such demand as now. There's also the imperative to deliver as fast as possible, clients' expectations have just moved onto another level". Despite the inflation crisis, he remains positive positing that "even whilst energy costs are doubling or doubling again, technology has a way of being able to optimise that. Take data centres using photonics for example. I think also that price increases will draw investment into clean tech."
On the data front, he adds, NTT is very close to enabling its client s to make real time decisions on very large volumes of data. All of that will happen in the cloud and have a genuine impact – on NTT's business and of course more widely.
So where next? Simon left NTT earlier this year and is pondering the next chapter in his growth journey in the public or private markets. "I'm looking forward to working with great people and with people who can help make a real difference.
If you would like further information from our Technology practice, or to find out more about our CEO interview series, please contact Paul Wright.