Interim Insights: A conversation with Meena Kishinani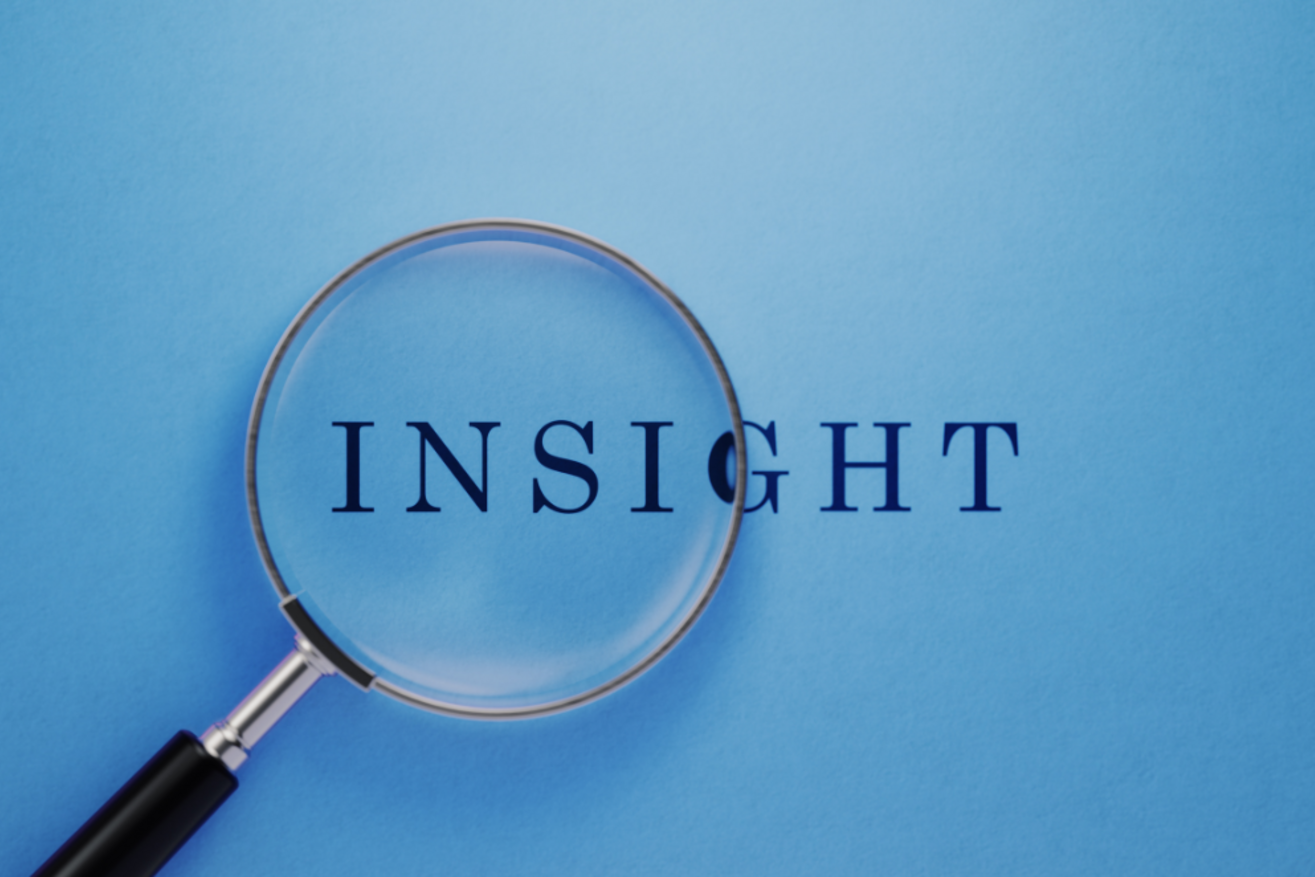 This month we spoke with Meena Kishinani who is currently working as an Interim Director of Transformation for a Local Government client via our Partner, Jes Ladva.
1. Meena, why did you decide to become an interim manager?
In a way, I didn't choose interim – interim chose me. When I took early retirement from local government, I had planned to spend some quality time with my family and travel and then Covid-19 happened. I decided to take a well-earned break and utilised this time to think about what I wanted to do next.
I undertook some coaching to think about my future. When you work for an organisation, you have a brand that people associate you with, and when you leave your permanent career, you need to establish what you are offering and your own personal brand.
After completing my coaching sessions, I decided to have more of a portfolio career and undertook some non-executive work. I also wanted to give something back to the sector imparting some of my skills and knowledge on others who could benefit. But then Jes called me about this role! He had called me about a few other roles but this one really sparked my interest. There appeared to be more pros than cons for this assignment so I felt it may be doable for the next six or so months to get me through Covid and then travel the world.
12 months on I'm still here, loving it and absolutely no regrets but best laid plans and all that.
2. What qualities do you believe are essential to be a successful interim manager?
Honesty:
Be open about what you are there to do and what you can offer. Be clear that you can or cannot deliver what they need.
Clarity:
Be clear on what you are there to accomplish/achieve and what you have been employed to do! These milestones may change very quickly once the assignment is underway but keep sight of the original brief and adjustments as needed in agreement with the person who employed you.
Independence:
Avoid getting too invested in the organisation, this can be difficult to do as an interim and I have really struggled! Maintain your independence and say things as they are.
Be clear that you are not a permanent employee and that you will not be there in the long term. Put in sustainable processes and structures while you are there to ensure things don't fall apart when you leave.
Courage:
To challenge the processes and ways of working – especially if other processes could improve efficiency. Take the permanent teams with you. Sometimes you can say things they can't, and they may want you to!
Sustainable:
Ensure whatever you are there to do is sustainable in the long term.
Ensure the processes you help establish, the teams you manage and work you deliver will remain strong and efficient after you have left.
3. What steps did you take when setting up as an interim manager?
There are a few things I had not thought about when setting up as an interim so talking to other interims about their own experiences and what they did really helped. I also took advice from recruiters, accountants and tax advisors.
It is important to understand the IR35 legislation and its impact on you. When starting out, get advice on IR35 – research it, what it means, why it was introduced and be clear about your own position on this. Understand what you need to earn if you are working inside or outside of IR35. Talk to recruiters about what day rate you should be seeking and speak with an accountant, preferably one recommended who understands the world of interim!
Naming your limited company – this can be important for some as it can represent your identity and brand. Remember there is a balance – the client is hiring you but what you are called may be relevant for other purposes.
Take advice on setting up a business bank account – and understand that whilst there are quicker ways of setting these up online, if you want to do it through a bank you know/have other accounts with, then it can take some time to fully set up. Mine took eight weeks to set up, it is likely to be quicker now, as mine was set up during Covid.
Think about who will do your administration surrounding travel, expenses, VAT returns etc as this can be time consuming. If its you, carve out the time each week – don't leave it too long, things can quickly mount up!
It is also important to understand VAT registration – will you employ anyone; how much will you earn over the course of a year and do you need to be VAT registered? Do you need personal liability or professional indemnity insurance – and if so, how much? Different organisations may have different requirements so check before starting an assignment.
4. What do you think is required to deliver a successful interim assignment, including building successful client relationships?
Regular contact and being visible is important. Through COVID this has been difficult at times, and for the first six months of my assignment I was not able to be onsite. Since then I have made a conscious effort to be on site a minimum of two days per week.
A visible presence is important and whilst we can deliver most roles remotely, there are benefits to having a presence on site too. If you accept an interim assignment, I think you must be prepared to Be on site to some extent and be visible to your team. Understanding the place you work in is important so find the time while you are there to visit places, walk around and arrange for people to show you sites, venues etc. relevant to the work you are undertaking.
It is also important to understand the boundaries of being an interim versus being a permanent employee. You want people to know you are not there for the long term, but you also want to be a colleague. Balancing this is important and can be challenging - it is important to make yourself part of something even if not in the longer term.
5. Are there any learnings that you have experienced in your time as an interim manager, or is there anything you would do differently if starting out again?
A lesson for me was that I thought I could take the role for six months and then walk away, but that isn't the case for most interim roles. When you are there, you are valued and contributing – six months is not a long time and you may end up staying longer than that for some assignments. This has taken my life plan in a different direction, but I have loved it, loved the role and what I have done whilst working for this client. I have no regrets at all.
The biggest thing for me was understanding tax liability. I had a pension and money coming in from this interim assignment. You need to ensure that you are paying the right amount of tax, the correct amount of pension contributions etc. Seek advice on this.
6. From your experience, what are the positives and negatives of being an interim manager?
Positives:
Flexibility:
Being able to manage your own workload/working week – and to decide when you are working or taking time off.
Confidence
Being an interim has boosted my confidence – I am no longer associated within an organisation as a permanent employee, Now I am going in as myself and people are buying me - that feels good!
Lasting change
As an interim you can leave a legacy behind and to see the organisation remain stronger or more efficient than when you joined.
Creating and enabling sustainable change and improvements for an organisation is rewarding.
The relationships and credibility you build may help with future assignments. People move on and may want to use you again in a different organisation or you may be called back to do another piece of work for the same organisation at a later date. Your reputation is very important.
Negatives:
You are not a permanent member of staff, and you are not always included in things.
You also must be conscious of the fact that you are being paid a day rate that is likely to be a lot more than the permanent employees.
Networking is not as straightforward when you are an interim – you may need to seek out networking opportunities rather than being automatically invited to them.
7. What are your top tips for those pursuing an interim career?
I would recommend for any one new to interim to undertake some coaching – it is a powerful way to help understand what you are offering and the various sectors you could consider with the skillset you have.
Don't out stay your welcome and leave before this happens – they will respect you more for not "hanging on".
Keep your personal reputation intact and professional. Future roles will be impacted by word of mouth – whether via recruiters, other interims or clients you work with.
Don't be afraid to leave if the assignment is not what you signed up for and be honest with the employer/recruiter if this was not what you were expecting. This is not easy to do when you are faced with not being in work if you leave, but the reputation of the agency and your personal reputation can be affected if you stay in a role that you are not invested in or able to deliver.
Do your preparation – understand the role, IR35 implications, who you are, what you offer, what's your skill set and what is your brand. Research the people you are working for and the organisation.