CTOs are pivotal in the drive for sustainability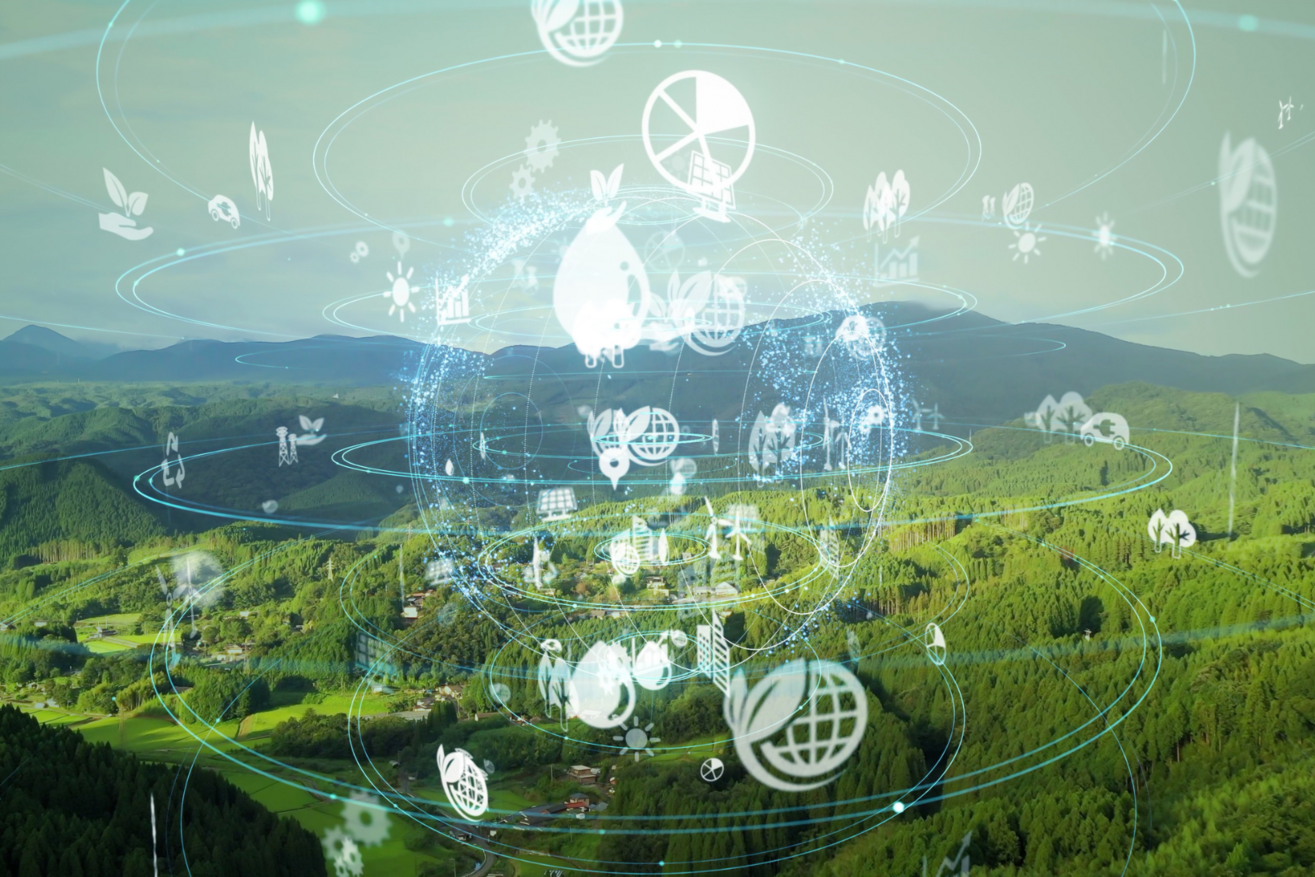 Siobhan Farlow, Consultant in Odgers Interim's Technology Practice, says that the Chief Technology Officer role is evolving to ensure companies hit their ESG targets.
A recently released report from semiconductor giant Intel, The Sustainable CTO, concludes that a new model of tech leader has emerged who can deploy technology to build an organisation that is fairer, greener and smarter. This study of 2,020 senior IT leaders, CEOs and Chief Sustainability Officers (CSOs) paints a picture which puts CTOs at the very heart of the drive towards net zero and other sustainability objectives.
According to the research, more than four out of five (82%) of senior IT leaders agree that technology strategy and sustainability strategy must become increasingly aligned if their organisation is to become a more sustainable business. Even more striking is the mandate they are being given by colleagues in the leadership team: 84% of CEOs and CSOs believe that CTOs have the potential to become the greatest driver of sustainability in the organisation, and 81% hold the view that CTOs must now be sustainability leaders.
There you have it, CTOs are becoming pivotal in the drive for sustainability. It's a theme amplified in an insightful piece in Forbes on the challenges facing tech leaders, which asserts that the role of CTO is likely to evolve to include a greater focus on Environmental, Social and Governance and Inclusion & Diversity. To be successful, the piece argues, CTOs must develop a deep understanding of these areas, ensure that their technology solutions align with their company's ESG and I&D goals and promote innovation and creativity within their teams.
I fully agree with the above. In line with the rapid growth of ESG, I see an increasing number of briefs for interim tech leadership roles that have a sustainability dimension. Social purpose and environmental responsibility have shot up the business agenda – and similarly are now of great importance to many candidates – but of course the tricky part is translating values and aspirations into positive impact.
The pressure is on to get this right given growing scrutiny from a wide array of stakeholders who are keen to see how ESG drives corporate performance. There is evidence of a link between a commitment to ESG and profitability. A study by accounting, audit and advisory network Moore Global finds that profits for keen ESG adopters have risen three times faster than those less keen.
Technology unquestionably has a huge part to play in delivering ESG-friendly solutions, today and in the near future. Going paperless, for example, which is something we are striving to do in Odgers Interim.
But technology also adds to the problems the world faces. Unfortunately, data centres account for 3% of electricity supply and contribute 2% of global greenhouse gas emissions, while there are considerable challenges around dealing with the disposal of toxic electronic waste.
That said, the tech industry is big on green energy strategies and is the world's largest buyer of renewable energy. This fact-packed piece on the environmental impact of data centres is well worth a read.
As CTOs wrestle with such issues in the context of net zero targets, events have sprung up internationally that address the environmental and social impact of technology with a view to sharing strategies, best practice and success stories.
We at Odgers Interim have run a number of successful events centred on sustainability, such as a recent webinar featuring three illustrious sustainability experts. Do let me know if an event specifically on the CTO's role in driving sustainability would be of interest, or simply get in touch to chat about any other trends and issues relating to senior tech talent.