Career Stories – An Interview with Interim Executive Ed Bidanset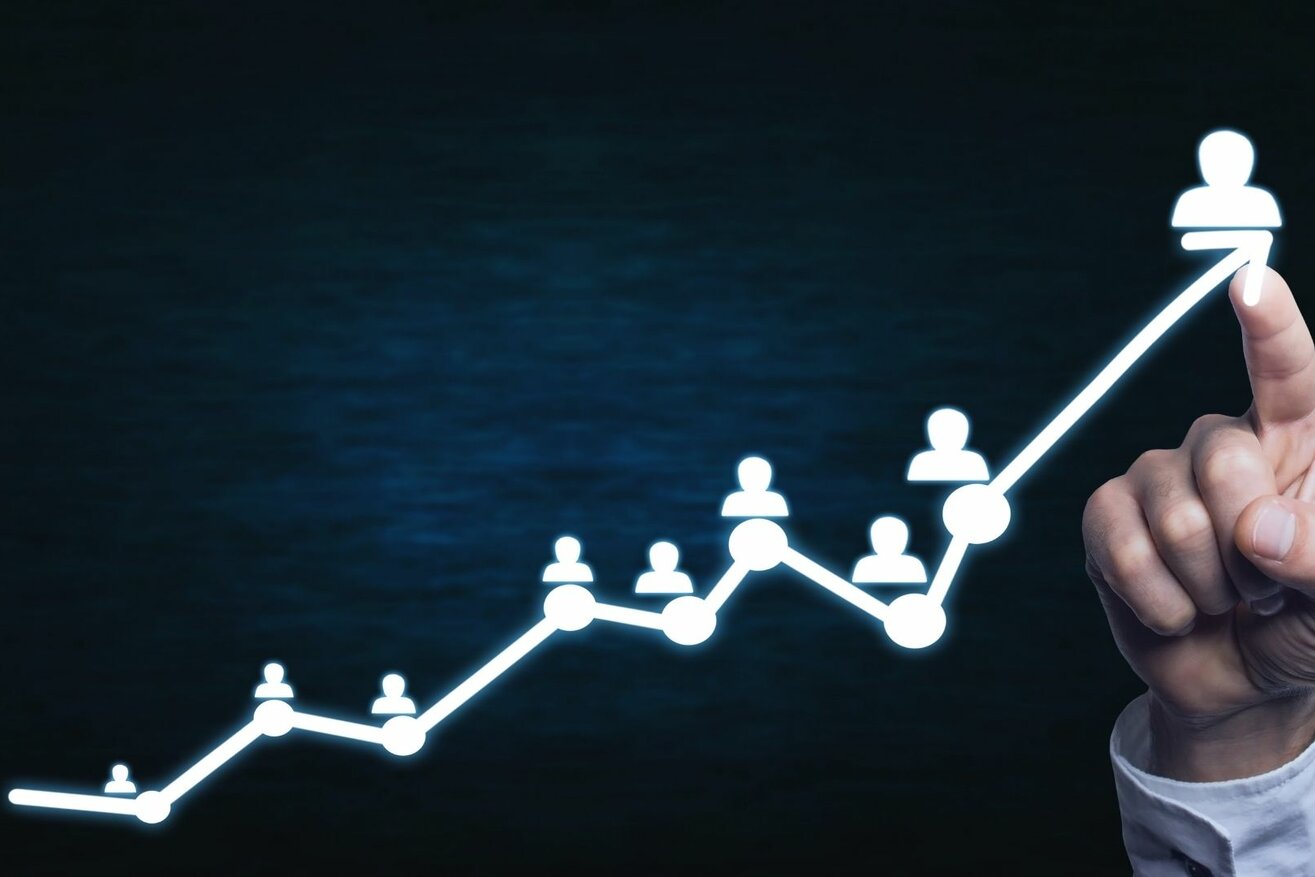 Glen Johnson, Partner at Odgers Interim US, talks to Ed Bidanset, a C-Level Finance and Operations Executive Interim, about his extensive experience building effective management teams for both public and private companies
Having spent almost 20 years working as a senior executive interim, Ed Bidanset has successfully managed international operations, developed, and implemented strategic plans, and built open and effective leadership teams. Ed always had an innovative approach to his work, constantly striving to educate respective stakeholders on the need for internal accountability, the importance of powerful IT platforms, and the value of establishing a rapid response to the changes and demands of the world markets and customers. He credits his success to his ability to blend crisis management, a sense of urgency and a deep understanding of the basics of the international business world. We were keen to learn from Ed's insights and knowledge of the interim market, and especially his career development.
Glen: Hi Ed, thank you for taking the time to speak to us. Can you tell us how you became an interim?
Ed: I was working with a couple of manufacturing reps from the West Coast and helped them build a sourcing network to China. It was at a time I had some significant personal changes in my life that I was able to travel and leave the country for an extended period. I connected with a group that wanted me to go to China to represent the buyers. I was acting in multiple roles, but closest to a VP Purchasing function. I performed plant visits and measured performance to specs. I implemented a QA procedure to make sure containers were loaded with good products that met standards necessary to sell in the US. These were household items such as kitchen storage racks and shelving. There was a gentleman in LA, who was originally from China. He started a distributorship to sell Wal-Mart type items - select consumer good categories. I would partner with him. He would source the products in China, and I was there onsite to make sure the quality standards were maintained. I did this for two years and it was the beginning of my interim journey.
Glen: That sounds like a great hands-on interim experience. Is there a piece of advice you wish you had been given prior to starting out as an interim?
Ed: I think you need to be multifunctional in your skill set, meaning if you are just finance-focused, then you may not make it as an interim. You have to understand what a Sales, Ops, Engineering, and Finance team go through. Think outside the box and consider all alternatives, but once you pick one, stay laser focused and get it done. We are used to working in complex environments with systems and ERPs. Complex is OK, but complicated is not. If it is complicated, you have to listen to the people and understand what you really need to hear. The best conversations are in the doorway, after the conversation. As someone is walking out of your office, what is said then is the most meaningful and authentic piece of information. We always like to win, but you need to let someone else win too. Your name is on it, but others can win too. Do not let ego get in the way of success.
Glen: What do you consider to be the key advantages of hiring an interim?
Ed: There are a couple. First: An Interim comes in with no prior biases, perceptions, or history. They can perform a totally new assessment without any bias or baggage. This allows for a crisp evaluation. Second: there is a sense of urgency to quickly accomplish a mission. An Interim typically has a history of execution and delivery. The client also gets to pick the interim based on the mission imperative and it can be a real good fit.
Glen: Based on your insight, what do you consider the biggest challenges for interims during the post-COVID recovery?
Ed: The problems we have had over the last two years will result in 18 months of demand to fulfill in 6 months. We will be balancing the customers' pent-up demand with our ability as a company to meet those demands. Will we have the workers necessary to meet the production schedule? Will our suppliers be able to support us? We need to focus on optimizing profit while at the same time ramping up production. Skilled Interim Executives will be in high demand as they are used to coming into dynamic situations. There are two tails of a bell curve: often interims work on the left-hand side where there is distress. It appears that future demand will move the interim work and expertise to the right side of the bell curve. It is a very different situation but will require speed and communication to make things work.
Glen: Has your work as an interim changed your approach to leadership, and if so, what are the key learnings you have taken away from your interim engagements?
Ed: When it comes to leadership style, usually there is an assessment over 2-3 days where you are trying to assess the skills of the leadership team and individuals. Once you are ready to put the 13-week plan together, you really need to know where the strengths and weaknesses are in the organization. Your reputation is always on the line, but in a turnaround, you need to have ability to form quick assessments that will result in mission optimization while achieving the goals. You need to build trust and relationships with the team and the board, because we might have to do something unusual. I have been known to build retention bonuses to keep strong players.
In my prior engagement, I went around and asked questions in the plant and found out who really made it happen, not who the org chart said was responsible. Then I do a data-point check with others in the company, up and down from the position. Last, I will look at the financials, reports, and customer complaints. This sequence helps me build my plan of action. I learned when I was running a retail display company that if you go in and tell people what you are doing, and ask them what they need without pre-supposing anything, you find out insightful information. By asking questions and listening you will get a much better result than following a playbook. It is the same for interactions with customers and suppliers. Do not take any ideas off the table. I have another rule regarding effective communication: if it is more than 3 emails deep in an exchange, pick up the phone!
Glen: That is some fantastic advice on effective interim leadership, Ed. What are some of the greatest achievements of your interim career?
Ed: There was a European owned operation whose investors just wanted out of the business. I was brought in to liquidate it but saw that the business had value and could still make money. I put in place actions to leverage the value and ultimately, we sold the business for a nice value exponentially better than the liquidation value. The business is still operating today.
In another interim position, I was engaged to perform an assessment of a $160M business that was losing $1.5M/yr. We went in as a team and my role was focused on Operations. I noticed that we had 5% customer returns. I instituted a bar code system that significantly reduced customer returns. I also saw that our trucks were being dispatched on a grease board, so I automated it to be like Uber. After a year and a half, we moved from a $1.5M loss $4-5 M profit. I subsequently stayed on and ran the business for 3 years.
Another of my favorite achievements was the result I got when I went into a family-owned business whose patriarch had fallen, broken his neck, and died. The sons had taken over business and were nervous about the personal guarantee required to finance and run the business. My mission was to liquidate the business. I was able to sell all the inventory, jigs, WIP, in addition to other assets. As a result, the family walked away with $7-8M, when they would have been happy to break even in the closure. Further, the pension was funded leaving no extended obligations.
We want to thank Ed Bidanset for being so generous with his time to speak to us and share his extensive interim experience and deep knowledge of the international world of business with us.
If you would like to get in touch with Ed Bidanset, or learn more about how Odgers Interim can help you transform your business by bringing in an experienced interim executive, please contact Glen Johnson.