B2B SaaS: why the boom has legs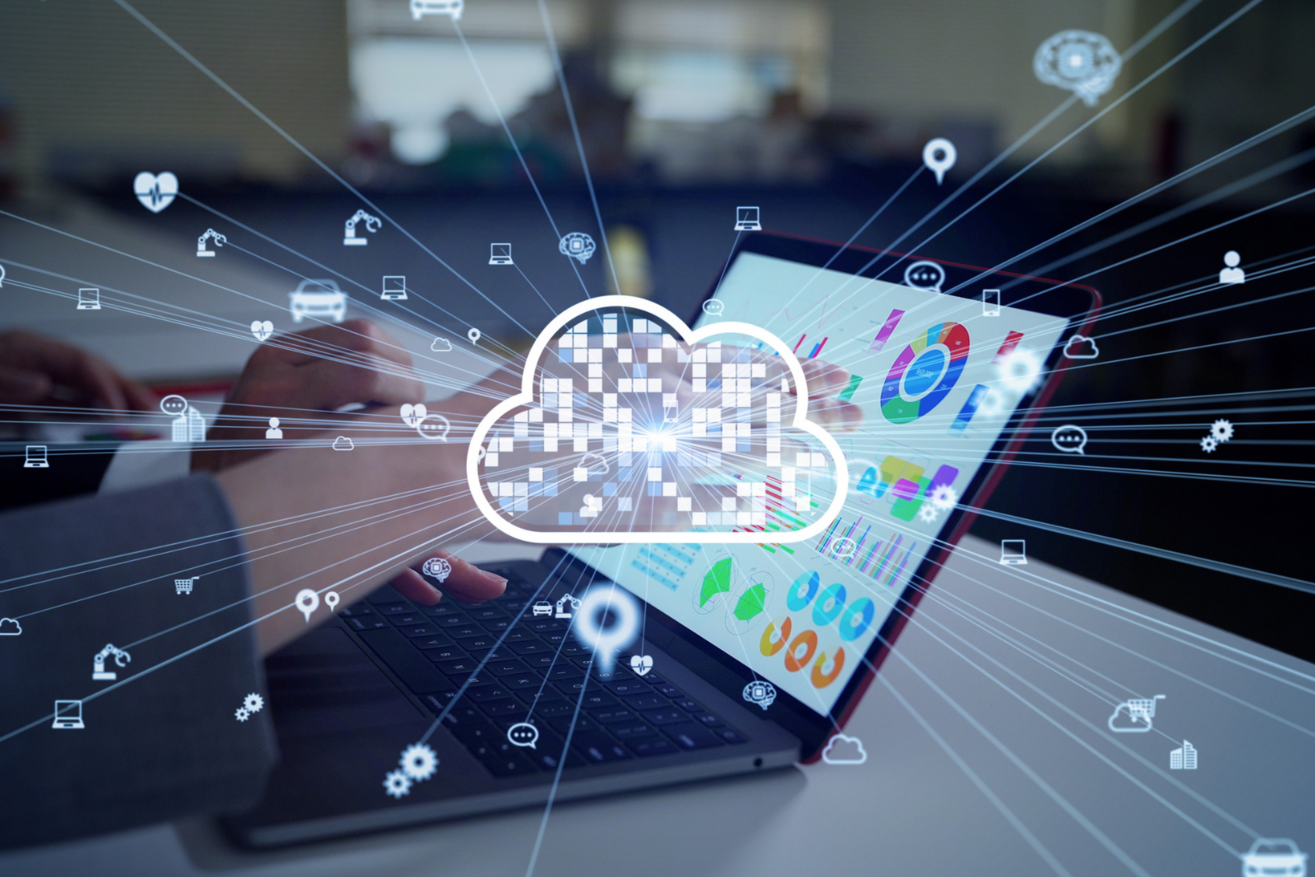 Cost-effectiveness and scalability are among the factors driving the ongoing growth of SaaS in the B2B market, writes Siobhan Farlow, Consultant in our Technology Practice.
The astonishing rise of Software as a Service (SaaS) is set to continue. Technology research specialist Gartner projects that worldwide spending on cloud application services will rise from US $167 billion in 2022 to US $195 billion this year. All the more impressive in the context of the tough times some tech companies are experiencing.
While the US undoubtedly leads the way, it is estimated that there are over 2,100 Saas-specific businesses in the UK. Moreover, the UK SaaS market is projected to grow by 5.3% this year to £33.2 billion.
SaaS solutions are cloud-based, accessed through an internet browser and typically paid for by subscription via a range of pricing models. Vendors do the heavy technical lifting. SaaS offers certain accessibility, operational management, scaling and compatibility advantages over the more traditional 'on-premise' approach of running and updating downloaded software, thereby reducing the need to invest in expensive hardware.
Lower upfront costs make SaaS solutions affordable for a wider range of businesses, paving the way for challenger brands to disrupt markets or for more established players to drive efficiencies internally or in the supply chain. SaaS also plays into and fuels data driven analytics. Moreover, because SaaS solutions can be accessed by devices using different operating systems it is generally easier to integrate them with existing solutions.
Management consultancy McKinsey has helped more than 20 non-tech firms build new SaaS businesses and sees big advantages in freeing traditional companies from doing some of the most complicated technical work by themselves. It proposes six ways to drive growth when developing SaaS products and estimates that the global SaaS market could surge to $10 trillion by 2030.
Yet amid the hoopla it should be noted that overall market growth is not a guarantee of success for providers of SaaS solutions as they operate in a very cluttered and highly competitive market. According to Forbes, only 4% of SaaS companies exceed $1 million in Annual Recurring Revenue and a mere 0.4% cross the $10 million ARR mark. The vast majority vanish instead of evolving into a big beast such as Salesforce or ServiceNow.
Making a success of a SaaS business calls for a compelling product coupled with a clear strategy and talented leadership. Some fledgling SaaS businesses go wrong by trying to prove, while fundraising, that they can serve a huge Total Addressable Market, whereas targeting a more sharply defined niche demonstrates greater credibility and will likely offer better prospects with B2B customers.
SaaS companies with a clear positioning and in-demand services include PatSnap, a innovation intelligence platform that uses AI software to help customers around the world access market, technology, and competitive intelligence as well as patent insights; and biometric authentication specialist Onfido, founded in the UK in 2012, whose photo-based identity technology helps businesses verify their customers. In essence, great SaaS solutions enable businesses do valuable and sometimes amazing things.
Leaders in the SaaS space should have a laser focus on customer needs and experience. If feedback shows results are not all they should be, a tweak or pivot may be necessary to stay in the game. Innovation, flexibility and scalability must be constant watchwords.
In this fast-developing environment it's hardly a surprise that SaaS vendors – and indeed their customers – are mindful of making the right decisions regarding leadership. Interim management can play an important role here. For some clients, putting a well-chosen interim executive in place for six months is a smart way of discovering whether a permanent hire is required.
SaaS is about flexibility – and that applies to people as well as product.