Will we have blackouts this winter?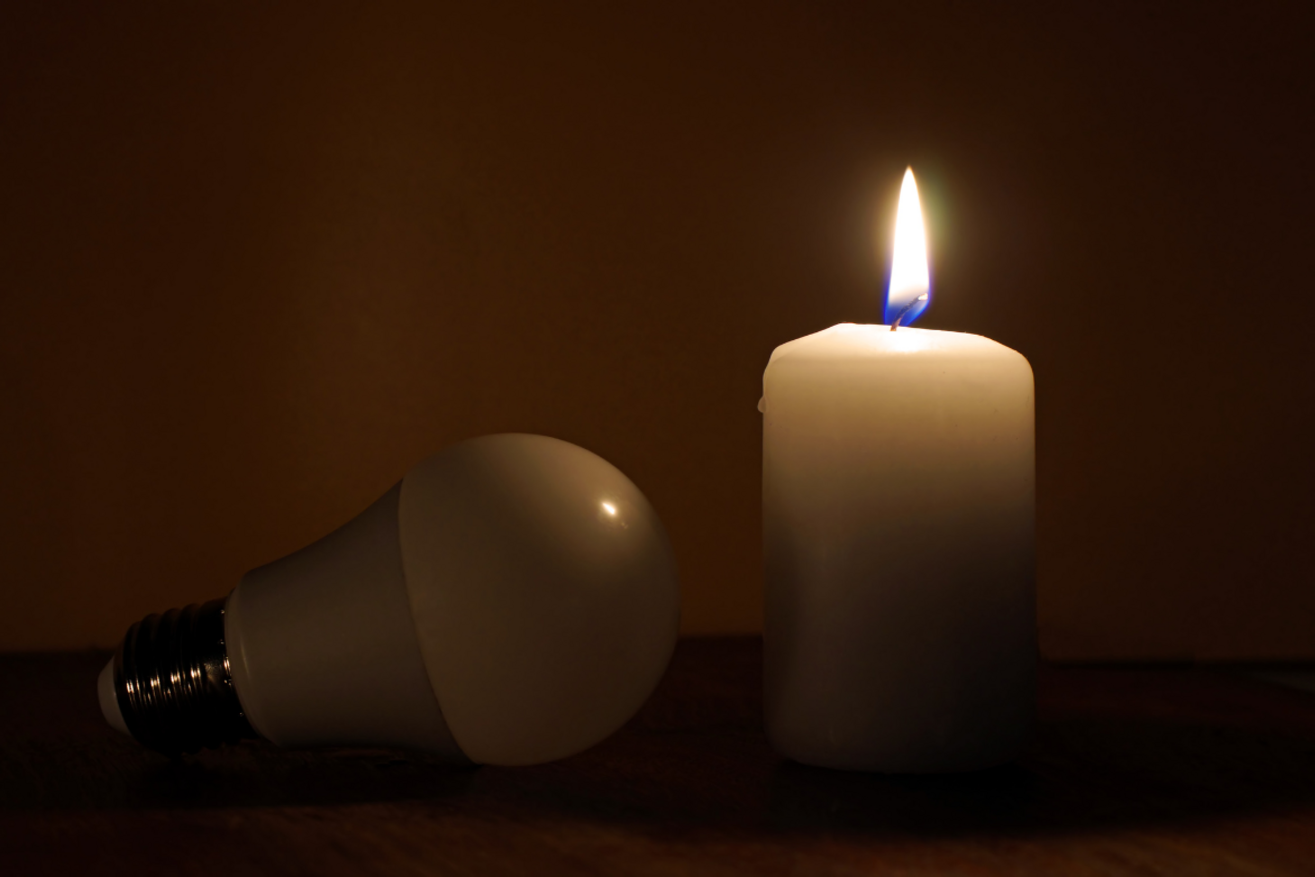 Odgers Interim Principal Consultant for the Energy, Utilities & Renewables Practice, Terry Noble and Odgers Berndtson Principal for Industrial Practice, Jonathan Rossotto, warn that the lights may go out if we don't accept greater personal responsibility for our energy usage.
It's the height of summer and a few days ago the UK broke the 40C temperature barrier for the first time ever. Hardly the moment, one might think, for calling to mind the depths of winter – unless as part of a psychological approach to keeping cool.
But we have good reason for suggesting you fast forward six months or so down the line, to the short days and bitter nights. To that time of year when the heating is cranked up high and all the lights at home are blazing. Until that awful, unexpected instant when your whole household is plunged into darkness. When the overloaded grid can no longer cope and a blackout occurs. Cue wailing kids, startled housemates and lonely confusion.
Will this really happen? Is our domestic energy supply quite so vulnerable?
It's impossible to predict with certainty, but if we're not hit by power cuts this coming winter perhaps it will happen during the next. The situation is actually quite precarious and we're not alone in holding that view.
As specialists working across energy generation, distribution and supply, we speak with a lot of clients in the sector. At a recent Board Renewables lunch we hosted, attended by leaders in areas such as energy management systems and energy trading, several experts were certain that blackouts are coming.
Our intention isn't to scaremonger, but we need to wake up and smell the coffee (assuming there's sufficient electricity to power the cappuccino maker). A combination of big challenges affecting power generation and distribution has brought greater fragility to consumer supply.
In the space of a little over a year, more than 30 energy companies collapsed as a result of soaring wholesale gas prices. And that was before the war in Ukraine sparked a global energy crisis.
This has hit at a time of growing demand due to population growth and households requiring more energy to power a seemingly ever-increasing range of electronic devices and, for those motorists who have already made the switch away from the dirty combustion engine, EVs.
Add more volatile weather patterns to the mix along with an acceleration in the transition to renewables at the generation end of the market, and it's readily apparent that the grid is coming under real pressure. Hence the genuine, informed fears that blackouts may come.
The intermittent nature of wind and solar power generation has led to the rise of the co-location model where energy is stored in on-site batteries for times of peak demand. But there is still a long way to go both in improving the efficiency of renewable energy generation per se and the batteries in which that energy may be stored if it is not fed immediately into the grid.
Hydrogen and hydrogen storage have been touted as a potential answer to the energy challenge, and in April 2022 the Government published a Hydrogen Investor Roadmap which revealed that 196 companies are working on hydrogen fuel cell technologies in the UK. Although rapid technological advances are being made and hydrogen has the potential to help solve the storage issue, unfortunately this will not happen in the immediate future at the scale required.
Nuclear energy also has a role to play. On 20 July the UK government gave the go-ahead for construction of EDF's Sizewell C nuclear plant in Suffolk, which will have the capacity to power around six million homes, but completion lies many years away. Elsewhere, construction on EDF's Hinkley Point C nuclear plant in Somerset began five years ago, however it is not expected to become operational until June 2027. Clearly, nuclear is not a quick fix.
Neither is tidal power, despite the UK being almost uniquely placed to benefit from this natural resource. Only three large scale tidal barrages exist across the world, not a single one of them in UK waters, even though only Canada has stronger tides than us. Research led by the University of Plymouth found that tidal stream power has the potential to deliver 11% of the UK's current electricity demand. But to date, due to a variety of stumbling blocks, none of the schemes proposed for the UK have got off the ground.
Despite the lack of easy answers there is a potential silver lining: consumer behaviour. It's high time for all of us to take greater personal responsibility on energy and there are a number of ways we can do this, from better insulation through to solar panels, heat pumps and home battery storage, as well as being mindful of peak consumption times that put pressure on the grid.
This piece was written before National Grid made the public announcement on 28 July that electricity supply could be "tight" this winter, underlining the seriousness of the situation outlined above.