Why the streaming war underpins the war for data and talent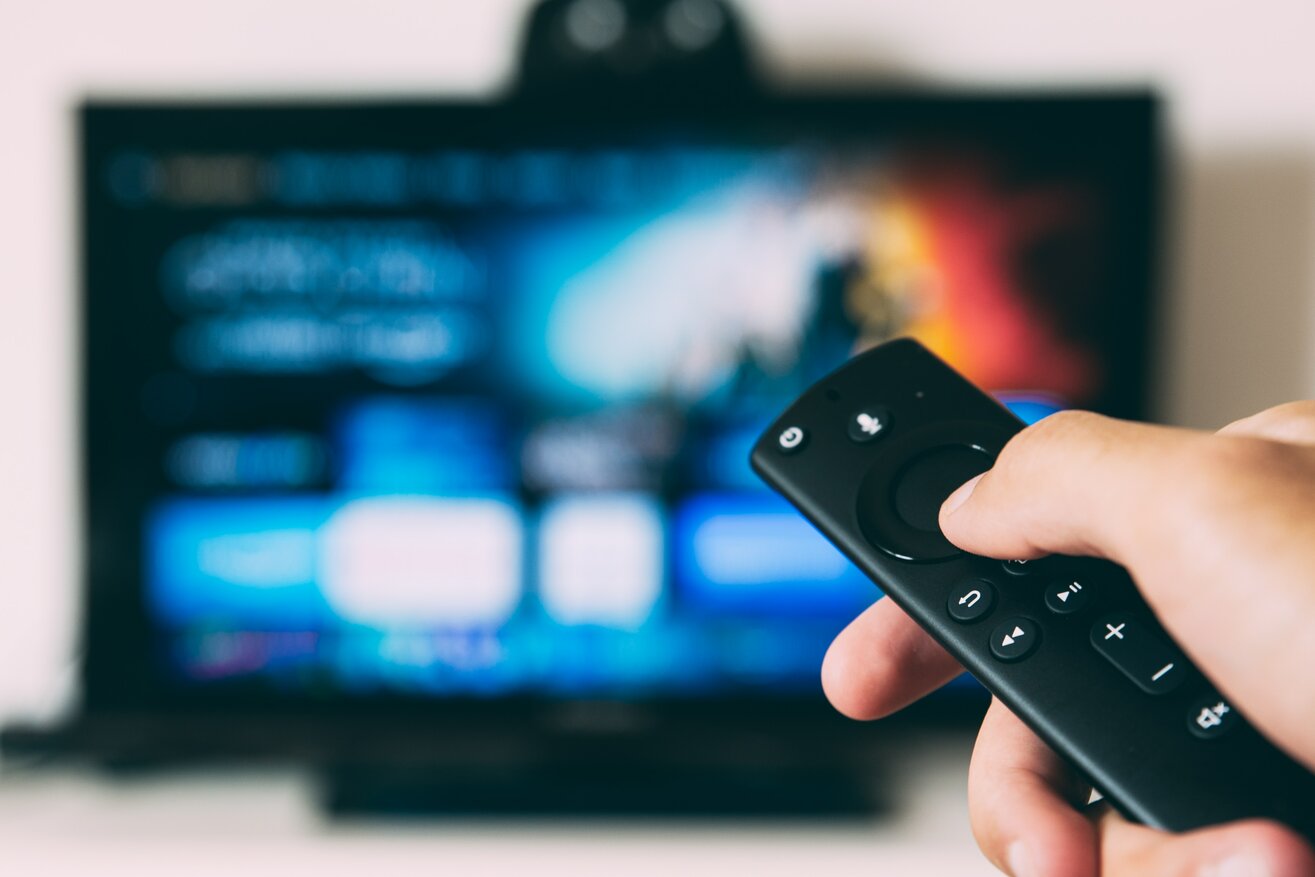 Bambos Eracleous, Partner and Head of the Media, Gaming & Sports Practice, discusses the ongoing battle for streaming dominance and explains why this is driving a data and talent war across the media, sports & gaming industries
For former Blockbuster CEO John Antioco, the now fable-like tale of him rejecting a $50 million deal to buy Netflix is one that probably doesn't bare thinking about. However, for the rest of the world's media titans, watching the seemingly immutable DVD delivery service crumble into the dust of Netflix's meteoric rise, is a memory they don't intend to forget any time soon. In a bid to shore up their defences against the online streaming giant, the world's oldest and most successful mass media companies have spent the past two years aggressively land grabbing to form mega-media entities. Having regrouped, these media giants are waging war from their consolidated positions and fully intend to take the fight to the invading digital platforms.
Last March, Discovery Communications bought out Scripps Networks Interactive for $14.6 billion, providing the combined entity with control over roughly one-fifth of all advertising-supported paid TV in the U.S. The astronomical sum looks almost paltry in comparison to AT&T's $85 billion takeover of Time Warner only a few months later, which gave the telecommunications titan the ability to leverage Time Warner's vast pool of content. Later in 2018, Comcast outbid 21st Century Fox to acquire Sky for $39 billion. Fast forward six months to March 2019 and Disney was paying $71.3 billion for the acquisition of 21st Century Fox, gaining access to Fox's entire film and TV library, and importantly, a controlling stake in Hulu – one of a number of streaming rivals gaining on Netflix.
Even as the 'mega-deal' period wages on (less than two weeks ago CBS merged with Viacom, and last week Hasbro acquired Peppa Pig owner Entertainment One), the world's media titans are forming-up for one specific purpose; to take on the video on-demand streaming services players. Disney will offer Disney + in a bundled platform alongside ESPN+ and Hulu in the US, Canada, Australia, New Zealand and the Netherlands. At the same time, AT&T and Time Warner will use their jumbo cache of content to attract subscribers to its upcoming streaming platform, HBO Max. A little late to the party but still fully intent on making headway in the space, the Comcast-Sky conglomerate recently announced its own rival streaming service, Xfinity Flex.
On the face of it, this is undeniably a streaming war, with battles pitched over consumer's eyes, ears and wallets. Underlying everything however, is the war for data – and from their new positions of consolidated power, the new media titans may finally give the likes of Netflix and others a run for their money. Following its merger, AT&T wasted no time in utilising its new capabilities, announcing that its advertising arm, Xandr, would work alongside WarnerMedia's Turner networks to sell targeted adverts based on the customer data the telecoms company had acquired. Discovery – who already use its audience data from across both its websites and TV programmes to target ads across linear networks and streamed shows – is bolstering this offering with Scripps' own trove of audience information. Earlier this year, Comcast announced it would be doing something similar, combining NBCU's audience studio targeting capabilities with Sky's advertising tools.
It goes without saying that the digital video advertising market is now big business and the streaming subscription landscape of the future will be strewn with varying levels of ad-supported subscriptions, as well as paid, ad-free tiers. Targeted advertising across OTT networks is however, just one battlefield upon which the media monopolies are fighting. Highly-advanced audience data is, and will become even more important, in influencing the kinds of shows that are produced. A tactic already deployed by Netflix, the likes of Disney and TimeWarner will be able to draw upon information collated from their diverse portfolio of entertainment streams (TV programmes, theme parks, merchandise sales etc.) to produce highly-refined content based on what their audiences want. Rather than just a simple exercise in creating streaming networks to take on Netflix, the media conglomerates are using their combined offerings to understand their audience members that much more intimately – right down to the types of storylines that grip them, the kinds of characters they like, the protagonists they associate strongly with and even which types of heroes are the most popular as a group. Behind a vanguard of new streaming networks lies an even greater threat to Netflix's dominance: the data that the new mass media companies can leverage.
With no end in sight for the streaming war, the question on everyone's lips is; how many subscriptions is the average consumer willing to pay for? It's a question that we're unlikely to answer anytime soon, however the path it takes us down is that of bundled offerings. Many of the mass media conglomerates will soon look to differentiate themselves beyond the content they offer and instead seek out viable allies in the form of publishers, music, podcasts, and even video game digital distribution platforms such as Steam. As with the streaming war, underlying these future alliances will be data. The ability of mass media companies to leverage audience insights beyond simple viewing habits will be invaluable and highly sought-after information for the advertising industry.
Streaming dominance, advertising revenue and eventually differentiation are all escalating battlefronts that are driving a separate war: talent. Mass media players are vying for professionals who have a deep audience understanding and who can align this with data analysis to successfully monetise revenue streams. Professionals who can identify themes across lateral content platforms and leverage these to create a differentiator for audiences will be in high demand. In particular, the media industry will be on the hunt for skilled individuals who are sector agnostic, boast a portfolio of roles across varying outlets and who can transfer knowledge of one form of entertainment over to another. The first victors and casualties of the streaming war are yet to be determined but one thing is certain, the all-encompassing role of the 'entertainment executive' is on the rise.
For more information please contact Bambos Eracleous.