UK construction: a review of the industry for 2019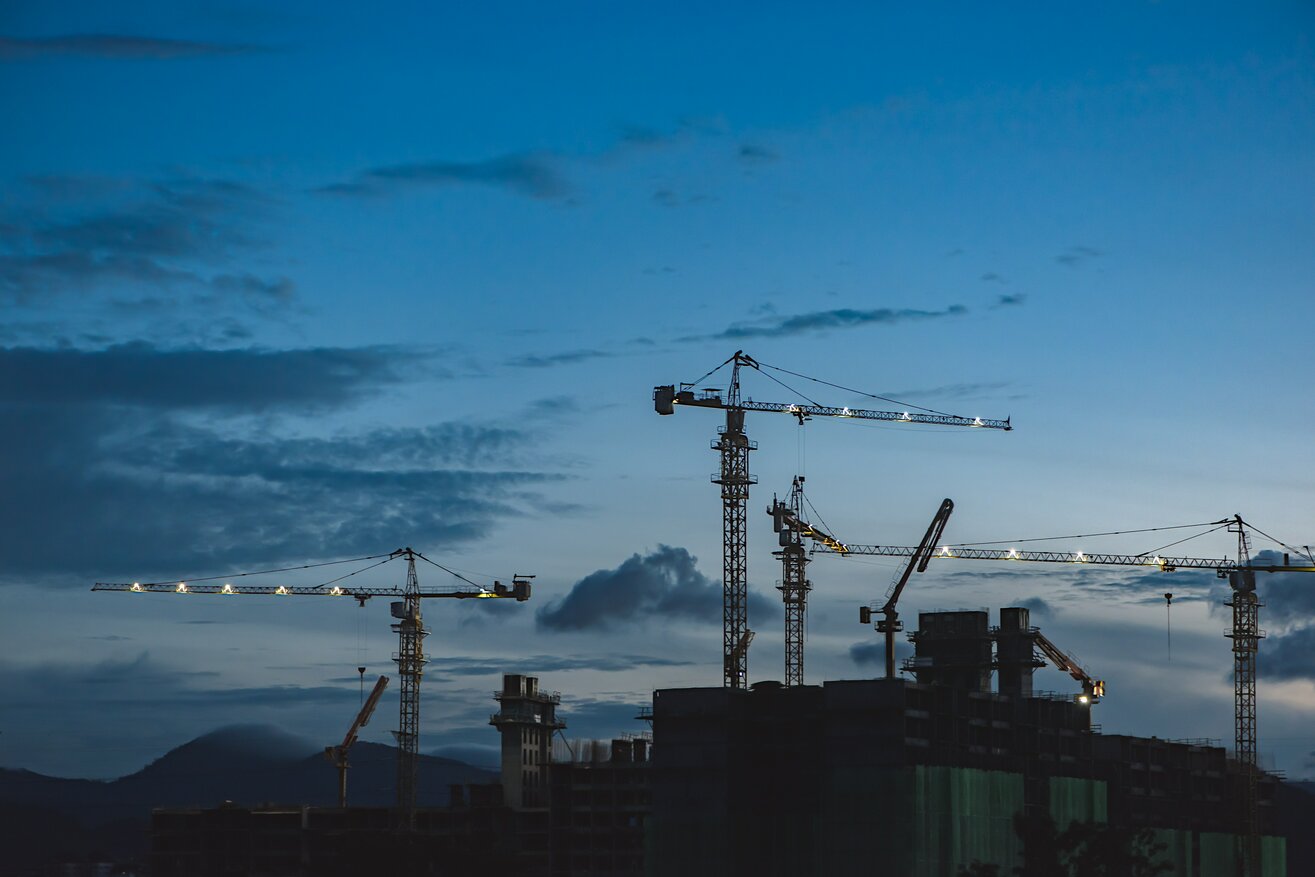 Chris Jones, Consultant in our Industrial Practice, reviews 2019 for the construction industry and looks ahead to some of the challenges and opportunities in store for the future
It will come as no surprise that the shadow of Brexit has hung over the construction industry for much of 2019. The UK's tenuous relationship with the EU, as well as key projects such as HS2 and Heathrow being placed in doubt has led to a dearth in major construction work throughout the year. Yet despite this, firms have maintained a steady stream of ongoing project work with the pipeline of incoming projects picking up in September.
Especially towards the beginning of the summer we saw a lot of firms cracking on with smaller engineering work, with earnings growth remaining solid but very few were making any hard commitments when it came to large capital investment. The mood in the industry was far from doom and gloom however, with business leaders itching to get on with large-scale projects and a general sentiment of positivity about Boris, who – despite ongoing political challenges – has promised an infrastructure boost.
As we enter into the later half of the year, order books are starting to fill up and from the firms we've spoken to there is a particular demand for building work around schools, hospitals, shopping centres and factories. Whilst the end of August saw reports of a slowdown in new construction activity, it would seem that the industry has now successfully defied any Brexit-related recession with reported increases in outputs towards the latter half of September.
This has had a positive impact on the supply chain feeding into the construction industry with companies specialising in plumbing, cabling, carpeting etc. seeing a healthy spike in activity. The challenge for these organisations over the past year has been about evaluating their own materials supply chain with firms looking to source from within the UK, as well as looking to viable countries outside of the EU.
From a talent perspective we've see a steady flow of project related roles throughout the year. Specifically, these have been around operational and project leadership and management – where there is an ongoing shortage nationally. These individuals are either running the organisations involved in the construction, or are overseeing specific projects such as station upgrades, new roadworks or the building of distribution centres for home delivery businesses.
Construction firms have also seen a small benefit from the recent injection of funding in local government – a boost that is likely to continue throughout next year with local authorities expected to outlay £230m in 2020 for development and regeneration projects in local areas. These circumstances are mirrored in the housing sector with the demand for new homes outstripping supply and providing an ongoing need for construction work. It's worth mentioning the expanding modular homes market which is, and will continue to, provide a pipeline of work for firms and housing partners that specialise in this area.
Whilst there is optimism in the industry, any outlook does need to be tempered with the expected front-line skills shortage. Even with heightened demand for homes and ambitious house building targets, residential construction is likely to be hit by the proposed rules around immigration that set minimum earnings of £30,000 for those wanting to live and work in the UK. Materials costs have also risen in the short-term and post-Brexit there's good chance prices will increase, particularly on imported goods.
Looking ahead to 2020, technology is the big-ticket item for the construction industry, with firms turning their attention to innovations in IoT, AI and automation. All three technologies can be used to drive efficiency in the supply chain, reduce costs and improve risk management. The challenge for many will be around standardising these technologies across the supply chain and developing their workforces for a digital future. As a result, we can expect a steady increase in demand for digital leadership roles right through from technology implementation to digital workforce planning.
Overall, there is now a strong stream of pipeline work that construction firms are capitalising on and technology investment is likely to provide positive outcomes around efficiency and increasing margins. However, until there is a level of geopolitical certainty on Brexit and the state of parliament, the construction industry is likely to continue in a state of limbo with large-scale construction work put on the back-burner.
For more information please contact Chris Jones.