Meet the Team – Lori Rubin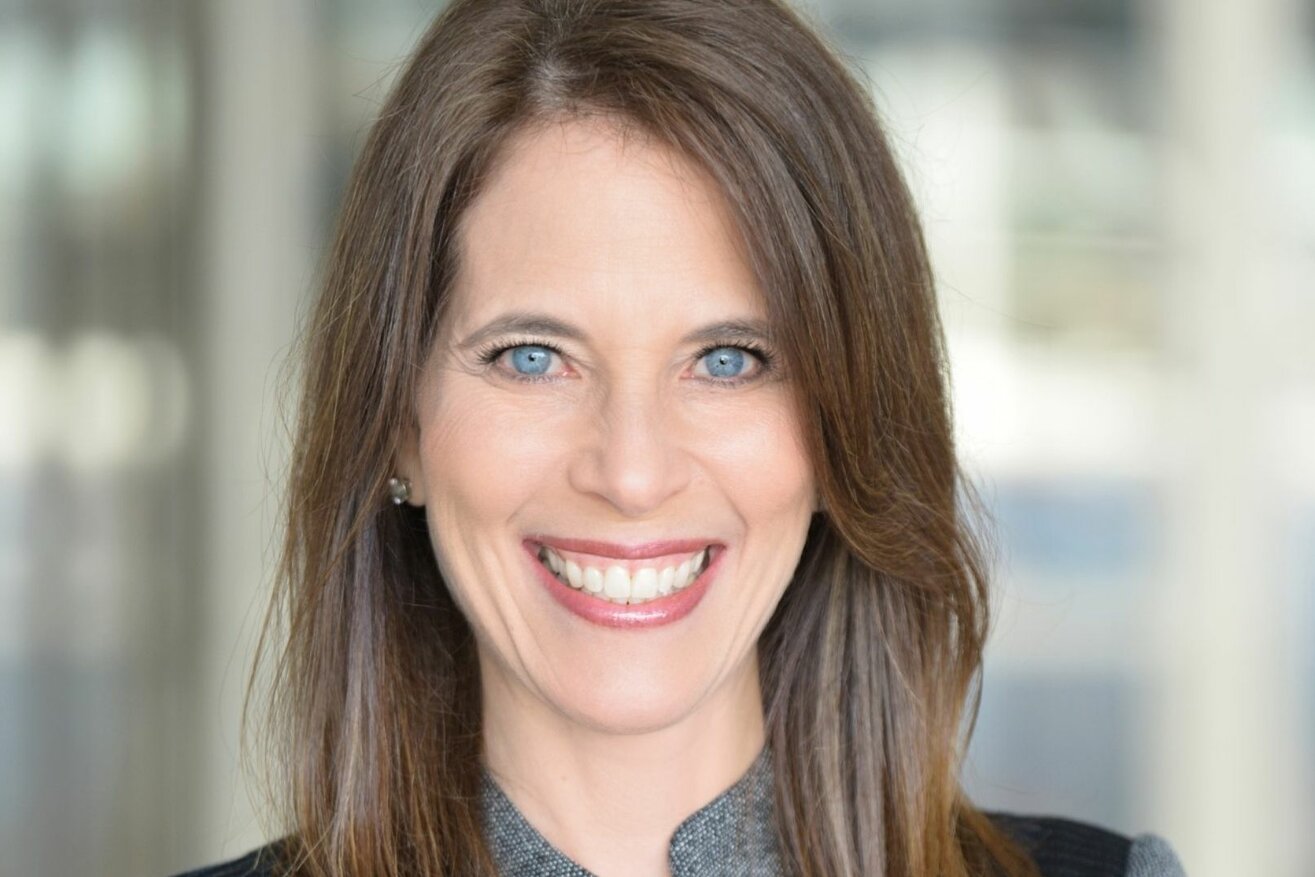 Lori Rubin, Partner at Odgers Interim US, reflects on her first year at Odgers Interim US, her decision to join a start-up, and her multi-facetted career spanning both industry and recruitment
Having spent more than 20 years in recruitment for professional services firms, Lori can draw upon a deep understanding of both the client's and candidate's needs in almost any and all scenarios. After spending the first half of her career working as an internal recruiter for Deloitte, Ernst & Young and a large international law firm, where she recruited Accountants, Tax Professionals, Management Consultants, Attorneys and various HR and Marketing executives, she made the move into staffing, where she leveraged her knowledge and skills to recruit highly specialized consultants for large systems implementation and transformation projects.
From in-house to start-up
Lori's first staffing job was as the first employee of a start-up agency focused on the Energy & Utility industry where she helped grow the firm to a $17 million company in the space of 4 years. She was then hired by a general IT staffing firm to build a retail focused business, spending the last 4 years prior to joining Odgers Interim US as a VP of Recruiting & Sales at a healthcare staffing company.
With her hands-on experience of joining a pure start-up company before it even opened its doors, as well as working for several global firms, Lori realized quickly, when she was approached to join Odgers Interim US, that Odgers Interim was the perfect combination of both worlds. Being part of the Odgers Berndtson Group, which is the only global Big 6 Executive Search Firm with a dedicated global Interim Executive division, she can draw on her deep understanding of the industry to effectively help grow the business across the US.
"What I find exciting about this opportunity is the fact that Odgers Interim is a start-up in the United States, while it is the Number 1 Interim Executive firm in the UK and Canada," Lori reflects on her move to Odgers Interim US. "This is a chance to build and shape something here in the US with the resources of a Global Executive Search and Interim Executive firm. I am excited to once again use my skills to grow a business in an untapped market. There is so much opportunity for Interim Executives in the US and we have the talent and resources to grow a phenomenal practice."
Delivering nothing short of world-class client and candidate experiences

Having joined Odgers Interim US during a global pandemic was undoubtedly a brave and challenging move for Lori, who has been working from her home office in Atlanta for the majority of her time, meeting her new colleagues both in the US and across the pond in the UK, Germany, Australia, Columbia and in neighboring Canada mostly via video calls. But Lori was quickly impressed by the high caliber of talent with the firm. "The collaboration amongst the countries, as well as across the different divisions of Odgers Berndtson has been an absolute highlight," she says of her first few months. "Starting a new job remotely can be overwhelming and confusing, but the Odgers team was so welcoming and made me a part of the company so quickly, that I forget I haven't met any of them in person yet. That says a lot about a company!"
But Lori is not just impressed with the team she joined, she is constantly inspired by the world-class interims and clients she works with. Since she joined Odgers Interim US, Lori has observed a growing demand for talented interims in the US and is working towards raising the brand awareness of Odgers Interim US to be the top Interim Executive firm in the US. This desire stems from her deep-rooted wish to deliver the best possible recruitment journey for both her clients and candidates.
Enabling a client to fulfil a critical transformation project or leadership change by finding them the right interim executive, fills Lori with pride. "Interim managers can help transform companies because they are highly qualified change agents who are focused on results and not focused on politics and their growth within the company," Lori notes when asked why clients benefit from hiring interims. "They are goal-oriented with a focus on accomplishing the goals set out for them when they are hired." Whether it be cultural, financial, digital or system transformations that are taking place, or whether a company is experiencing a lack of sales or market penetration, interim leaders are unbiased executives with a deep knowledge of leadership, who are driven by optimizing processes and streamlining businesses to perform in the most effective manner. Seeing these transformations, both through close contact with the interim but also by working tightly with the client, is what drives Lori to find the perfect interim for the right client.
Understanding the world of interim through years of dedication to recruitment
When asked what she looks for when placing an interim executive, Lori notes that a successful interim executive is highly experienced with deep industry knowledge, who is able to step in and hit the ground running from day one. "Interims need to establish good rapport with the team immediately and show a very strong work ethic," Lori elaborates. "But they also need to be quick learners, who can get up to speed on the company and the culture in just a few days. Most organizations seeking an interim leader are facing some type of change, whether it be a leadership change, an internal transformation of some kind, a change in ownership, or a change in structure. Given this, it is critical that interim executives be adaptable and naturally driven by the challenges of a high-pressure environment. They must be highly motivated change agents."
Lori's ability to not only understand the needs of her clients but to also identify the right interim executive at an incredibly fast pace, stems from her two decades long career in recruitment for professional services firms, both in-house and for agencies, like Odgers Interim US. In order to be successful in this fast-paced environment, our Partners, Fee Earners and Consultants cannot simply rely on their deep industry knowledge, they need to be able to fully understand the needs and visions of their clients, be able to identify the right interim talent at a moment's notice, and generally be motivated by delivering world-class service, like Lori. "I absolutely love working with C-level and C- minus 1 level candidates on a daily basis. I learn new things from my candidates every day," Lori replies, when we asked her what motivated her to be such a dedicated recruiter. "As a whole, I have found this group of individuals to be incredibly responsive and accommodating and eager to be a part of the interim executive world."
If you would like to find out more about the services Lori or Odgers Interim US provide, or you would like to learn more about interim recruitment, or simply have a conversation with us, please contact Lori Rubin.