How the stockpiling nightmare is impacting the FMCG sector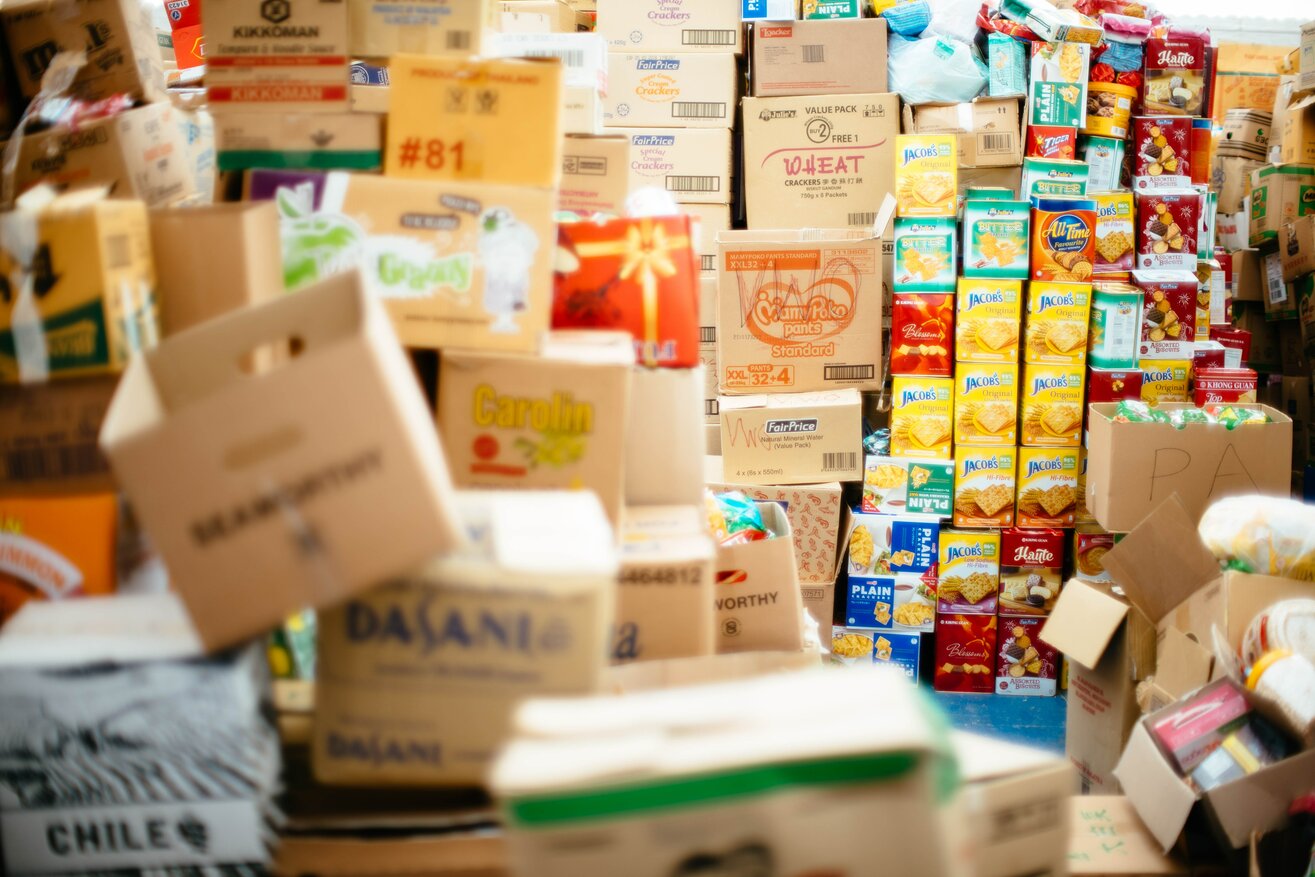 Zoe Wakeham, Odgers Interim's Consumer Consultant, discusses how FMCG companies are navigating the stockpiling conundrum
Hoarding has never been more fashionable; or that is what most FMCG companies might lead you to believe. The need to stockpile goods, ingredients and non-perishables under the ongoing Brexit stalemate has left an aura of paralysis on much of the FMCG sector. The cost of renting out warehouse space is diverting funds from other projects and with the deadline extended to October, very few companies can afford to hire out more space (if there is any still remaining). It has left many in a bit of a pickle – do we try and sell what we have stored and restock closer to October or do we hold on to what we have and stomach the cost of 6 additional months of warehouse rent?
It's something that is hitting Britain's SMEs the hardest. Brands are locking up capital for longer with large suppliers outmanoeuvring smaller companies simply because they can bear the brunt of long term warehouse rents. What's more, large supermarkets are doubling down on key value products and taking fewer chances on challenger brands. Uncertainty breeds hesitation and it is leading to less investment from the heavy weight supermarkets in the UK's smaller FMCG players.
Ambiguity around EU-UK trade relations and customs checks, as well as fear of gridlocks at UK ports has led to every company that imports from the EU to re-evaluate its supply chain. Many are planning for extended delivery timeframes of essential goods; 2 day lead times are turning into 2 weeks, 2 weeks into a month. For those companies that have either not stockpiled or sell a product that doesn't enable them to, it has meant having hard conversations with customers about how quickly they can expect to receive goods.
At the other end of the spectrum, some suppliers in the EU are increasingly viewing the UK as a risk too far. Extended delivery times mean an extended wait for payments if suppliers are paid on the receipt of goods. Whilst some EU manufacturers are content to accommodate this interruption into their cash flow forecasts, just as many are not and are reducing the amount of goods they supply to their UK customers. As a result, some FMCG companies are under just as much pressure from their customers as they are from their suppliers to stockpile goods.
British entrepreneurial spirit is however, far from dead in the water. An increasing number of companies are circumnavigating supply chain disruption by setting up manufacturing and production facilities in EU countries. It's a move that will also enable them to sidestep any future no-deal labelling and packing changes.
Others are using Brexit as an opportunity to reassess their supplier lists, turning to home-grown manufacturers and thereby reducing transportation costs. When it comes to customers, many are looking beyond traditional EU buyers and seeking out international trade opportunities. In particular, Latin America and China – two markets that are growing faster than the EU – appear to be fruitful hunting grounds.
Given all this disruption, it should come as no surprise that stockpiling has also left its mark on the talent acquisition space. As companies allocate funds to long-term warehouse space and set out precautionary budgets for supplier delays, many companies are postponing traditional hires in functions such as marketing, operations and finance. That's not to say that opportunities don't exist. The current landscape presents openings for senior executives who are skilled in due diligence and strategic compliance; that are able to prepare a company for the multiple eventualities of Brexit and successfully market these closer plans to EU suppliers and buyers. Risk management and roles tailored to navigating uncertainty are likely to increase.
As more and more companies consider the global stage, individuals with a deep knowledge of international markets, experience of international trade relations and who understand how to market a British brand in non-EU markets will become increasingly attractive. Closer to home, UK innovation is likely to be of greater value. As the cost of imports increases, British substitutes of overseas products will become more appealing, leading to opportunities for savvy chief product officers.
Whilst many are bemoaning the Brexit stalemate, there is a sense of resolve amongst UK FMCG companies. The UK's precarious relationship with the EU is just another market fluctuation that firms must overcome; an uncertain environment can inflict paralysis but it can also present challenges that can be turned into opportunities.