Getting to grips with the future: why it's important to understand the metaverse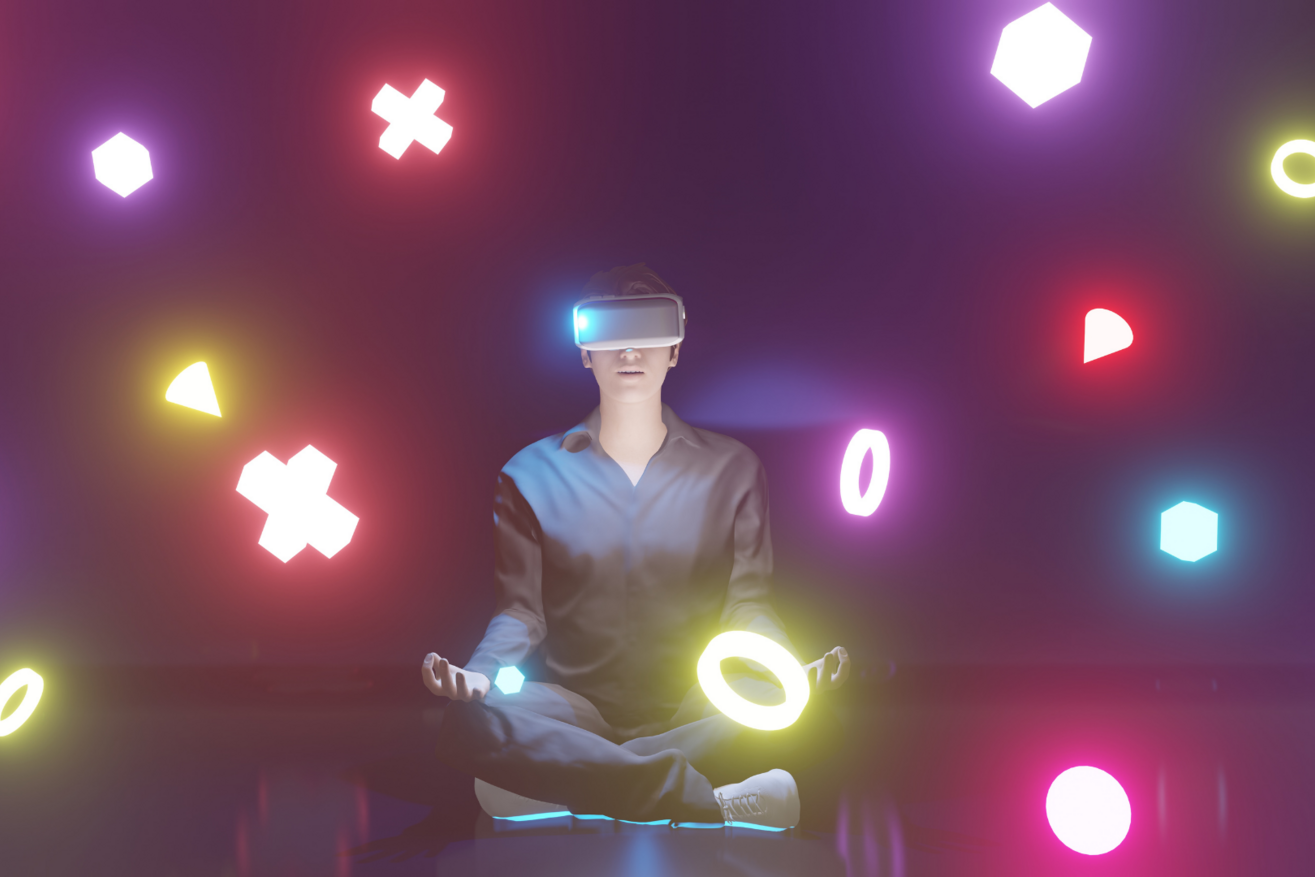 Bambos Eracleous, Partner, Media & Entertainment Practice, says it's time to get to grips with the much-hyped metaverse as it begins to take shape.
Movies such as Steven Spielberg's Ready Player One have already provided a dystopian Hollywood take on what a metaverse might look like. In the case of the movie and its Ernest Cline source novel, it is rendered as a massive multiplayer online simulation game called the OASIS – an acronym for Ontologically Anthropocentric Sensory Immersive Simulation.
You can see why the much simpler 'metaverse' name has caught on. Especially as its origins stretch all the way back to Neal Stephenson's 1992 book about a 3D virtual world, Snow Crash.
But it was the announcement last year that Facebook was becoming a metaverse company that really lit the blue touchpaper. Suddenly a massive media/tech player was giving a huge push to making the metaverse a reality. Albeit a reality grounded in virtual/augmented reality.
As reported by The Verge, Mark Zuckerberg's aim is to "build a maximalist, interconnected set of experiences straight out of sci-fi". The company, now renamed Meta to underline the seriousness of the endeavour, is marshalling its divisions devoted to products for communities, creators, commerce and virtual reality to cross-pollinate and "increasingly work to realise this vision."
However, it's certainly not all about Mark and Meta. Many other players are excited about the potential and will have a lot to contribute to the development of the metaverse. But first things first…
What is the metaverse?
The metaverse is a network of 3D virtual worlds offering social connection and entertainment. And increasingly, significant commercial opportunities.
Some people have described the metaverse as a "successor state" to the internet as we know it today. Much of the content will be the same, the big difference lies in what's called interoperability: the ability to unify economies, avatars and systems across worlds/platforms. For example, this would allow for something created in one virtual 3D world (say, Roblox) to be transferred to another (e.g. Minecraft). As you would expect, there are major challenges around making interoperability work relating to technology, economic alignment and ensuring it's attractive to consumers.
Second Life, which launched almost 20 years ago, is widely held to be the pioneering first example of a metaverse. And yes, although relatively low profile, it's still a thing. In fact, its founder Philip Rosedale recently returned to the platform in a strategic capacity in a deal involving an unspecific cash injection, which again highlights the buzz around metaverse projects right now.
Gaming in the driver's seat
Tim Sweeney, CEO of Epic Games, the company behind Fortnite, has said the metaverse has the potential to become a "multitrillion-dollar" part of the world economy as he vies with rivals such as Roblox, Meta and Microsoft to become a "presumed leader in setting the standards."
Video games have led the way in showing the kind of cultural interoperability that it is hoped will become a hallmark of the metaverse. Fortnite itself has swiftly evolved from a popular multiplayer game into an online space where people socialise and big-name musicians like Travis Scott and Ariana Grande host virtual concerts.
Technological limitations
I've already mentioned the huge challenges around interoperability, but for the metaverse to truly take off calls for big investment in digital infrastructure. As things stand, there is insufficient worldwide networking and computing power to support a persistent digital world used concurrently by millions of people.
There is also a shortfall of VR/AR devices. While this sector has been given a shot in the arm by all the talk of the metaverse and further growth is predicted, global market research firm, Trendforce, says this will not be explosive due to component shortages and the difficulty of developing new technologies.
The importance of blockchain
"Can NFTs sell more Stella Artois?" So ran the headline in marketing magazine, The Drum, about brewing giant AB InBev's foray into the realm of non-fungible tokens. Many brands are experimenting along these lines and without doubt blockchain and cryptocurrencies will play a significant role in the digital economy of the metaverse.
From an executive search perspective, lately we have seen a rise in head of metaverse roles and the likelihood is there will be a growing requirement for metaverse expertise on an interim basis as businesses scope out opportunities and respond to developments.
Without question, the metaverse is going to have a huge impact. Although it's still not clear precisely when or exactly how, businesses need to stay on top of developments so that they aren't caught out.
For more information, please contact Bambos Eracleous.