From sci-fi into reality: how fiction anticipated today's world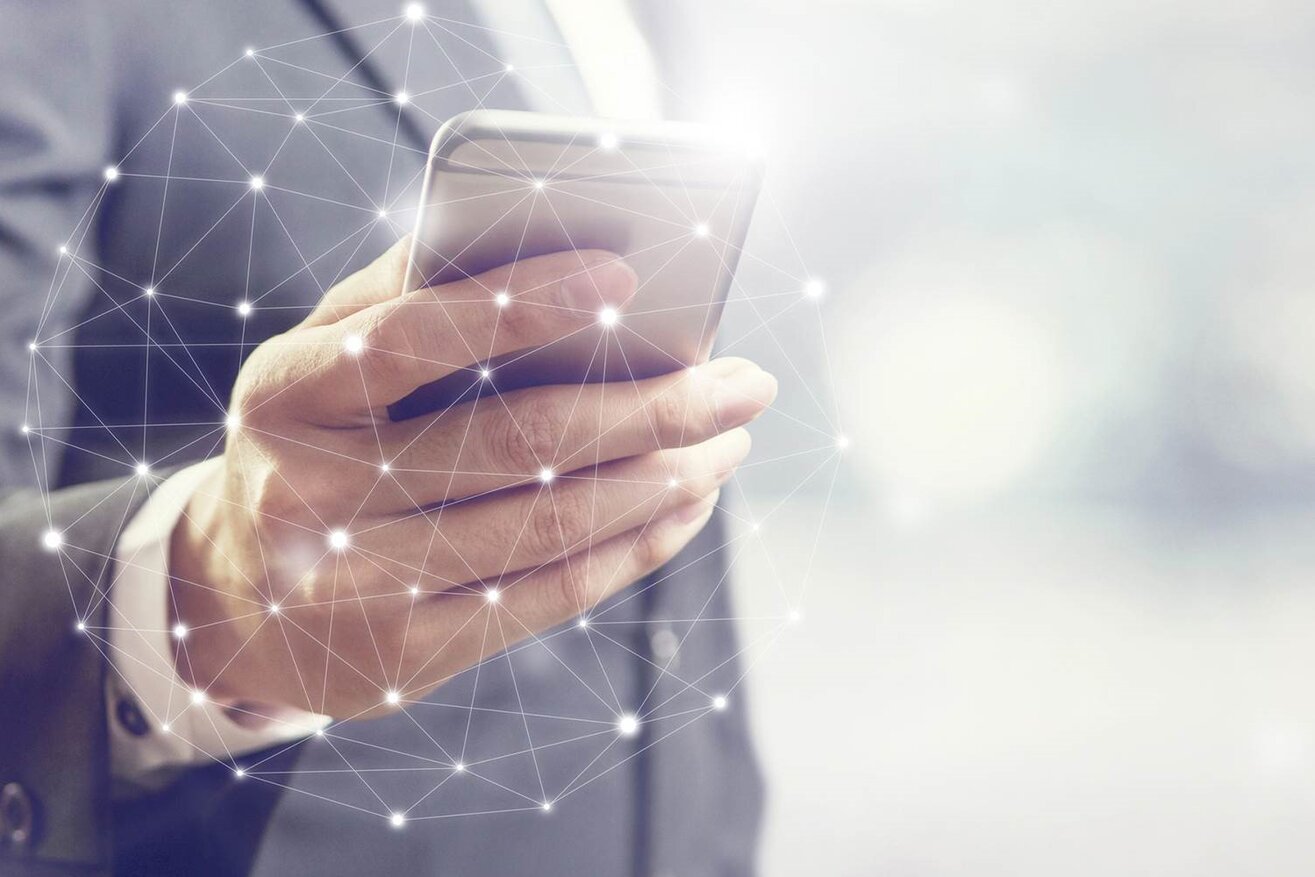 Amid the clamor around AI "taking over", Glen Johnson, Partner in the Odgers Interim Atlanta office looks at how sci-fi envisioned some exciting technological developments.
Back in 1872, English writer Samuel Butler published his satirical novel Erewhon. Inspired by Charles Darwin's seminal work on evolution, On the Origin of Species, which came out a little over a decade earlier, Butler wrote in his book about machine consciousness and the ability of technology to self-replicate and learn.
Erewhon was one of the first books to explore the idea of what we now call Artificial Intelligence (AI) and as you probably guessed, what Butler imagined was widely mocked by his Victorian contemporaries. Fast forward to 2023 and AI is making waves as never before.
You will surely have seen some of the stories about ChatGPT's impressive capabilities and perhaps like me you've tried out this generative AI tool for yourself and been somewhat astonished by what it can do. How much it will destabilize white-collar work remains to be seen, but there is some genuine anxiety out there fueled by the fact that the chatbot's time in the spotlight so far coincides with a wave of US tech sector layoffs. Apparently ChatGPT can write code as well…wow! Microsoft founder Bill Gates takes the view that AI has not yet had an effect on the job market, but it will.
Executives today should certainly keep up to speed on the threats and opportunities posed by AI, although thankfully with respect to the former we are not talking about the level of danger posed by Arnie in The Terminator movies, "Hasta la vista, baby" and all.
Here are a few other technologies we now take for granted that were foreseen in books, movies and TV shows before they appeared for real:
The cellphone: Martin Cooper, leader of the Motorola team that developed the first cellphone handset in the early 70s was inspired by the communicators used in the original 60s Star Trek TV series. Meanwhile, the Starship Enterprise's computer voice/conversational system is reportedly something of a template for Amazon's Alexa. Now the smart phone is ubiquitous, and I have two Alexa devices listening to me in my home managing my shopping lists and controlling my lights.
Augmented reality. French novelist Jules Verne, known for such classics as Around the World in 80 Days, Journey to the Center of the Earth and Twenty Thousand Leagues under the Sea wrote in his lesser known 1892 book The Carpathian Castle of "optically floating illusions". Or AR holograms to you and me. Très fantastique!
Drones. Remember the scene in the first (no, really the first!) Star Wars movie where a little airborne orb packed with tech buzzes around to help train Luke Skywalker in the art of wielding a lightsaber? What is that if not some kind of drone! No, I am not trying to 'force' this example.
Self-driving cars. The wondrous mind of Robert A. Heinlein, revered as the "dean of science fiction writers" gave us the Camden Speedster in a story from 1941. While autonomous driving technology exists today, there are still some glitches to be ironed out. Don't worry, Elon's likely got it covered. Although he does have SpaceX, Neuralink, Twitter et al to worry about too.
Smart home devices. We live in an era in which Architectural Digest runs roundup pieces under headlines such as, "7 Smart Home Devices You Should Add to Your Space in 2023." Pretty sure that wasn't on the features list when the title was first published in 1920. But in 1962, with the space race in full swing, Hanna-Barbera debuted its cartoon sitcom The Jetsons about a family whose hi-tech home included video phones, robot vacuum cleaners and various other gadgets that nowadays we take for granted but were flights of fancy back then. An interesting aside: The Jetsons was the first show broadcast in color on ABC TV in 1962.
One way to look at all of this is as a cool invention and innovation cycle. Creative types (authors, screenwriters, playwrights…) think up great ideas, and engineers later bring them to life. Sci-fi is more than entertainment, it can be a catalyst for NPD. Some gamechangers of tomorrow will be born from the out-there ideas of today.
Space figures large in the sci-fi genre but across the world today there's a growing eco-system of space-related companies, many boldly going for growth and in need of permanent and interim leadership talent. I plan on writing about this exciting sector sometime soon...the countdown has begun. As the Terminator said, "I'll be back".