With partners based in 29 countries, Observe magazine combines local insights with a global network of search experts.
---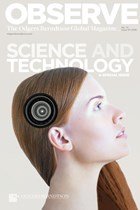 Observe Magazine | Issue 13 | Science and Technology
The inexorable pace of development in science and technology that we witness today is unparalleled in human history. Some call it the fourth Industrial Revolution, or Industry 4.00, wherein the incorporation of advanced digital technologies in virtually every aspect of our daily lives is simply breathtaking.
---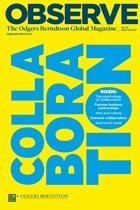 Observe Magazine | Issue 12 | Collaboration
This issue of Observe takes a sweeping look at a wide array of collaboration-related topics and for the first time, we look inside Odgers Berndtson to give readers an insight into why collaboration is at the heart of everything we do.
---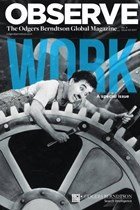 Observe Magazine | Issue 11 | Special Work Edition
This issue of Observe ranges across all of these critical areas. You can read an incisive comment from business leaders and Millennials as they offer their own take on where work and the workplace are heading. You'll hardly be surprised to learn that automation, artificial intelligence and the true meaning of work in a digital age are top of mind.
---
---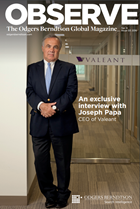 Observe Magazine | Issue 9 | 50th anniversary
In this issue of Observe we look back on 50 years of Odgers Berndtson.
---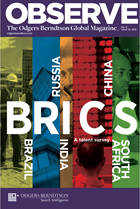 Observe Magazine | Issue 8 | BRICS talent survey
BRICS might have been a useful acronym to band up-and-coming economies together, but it is now their differences that will determine their future success. In this issue of Observe we look at the economic and human-capital landscape in the BRICS nations (Brazil, Russia, India, China, and South Africa).
---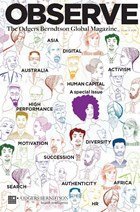 Observe Magazine | Issue 7 | Human Capital
Our human capital special: An exclusive head-to-head interview with Dow Chemical's Johanna Söderström and insights on human capital both in and outside the boardroom, from around the world, covering a range off issues including gender equality.
---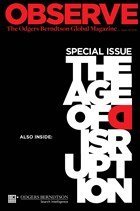 Observe Magazine | Issue 6 | Disruption
What does disruption mean? Is it a force for good? In this special issue of Observe we look across some of the many ways in which disruption is manifesting itself - in talent selection, education, life science, technology, crowdfunding, streaming, marketing, economics and more.
---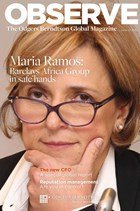 Observe Magazine | Issue 5 | CFO Special
Report: the changing nature of the CFO We also tackle such thorny issues as the rise of the activist shareholder, the challenges of reputation management in the digital age and the best ways to turn your office space into something really rather spectacular.
---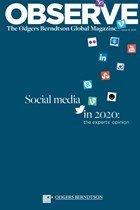 Observe Magazine | Issue 4
Cover story: what will social media be like in 2020? Also: interview with Delphi's Rodney O'Neal, the ever-changing world of interim management and we investigate corporate governance in emerging markets. There is also a report on business opportunities in Brazil.
---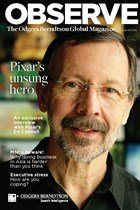 Observe Magazine | Issue 3
Pixar's unsung hero: an exclusive interview with Pixar's Ed Catmull In this issue of Observe we examine why doing business in Asia is hard than you would expect of MNCs, and explore the impact of stress on executives.
---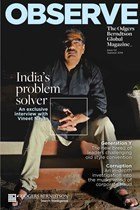 Observe Magazine | Issue 2
Interview: Vineet Nayar, one of India's leading businessmen and philanthropists And - topics from from digital talent to sport governance, from self-awareness to the rise of personalised medicine. Why Generation Y is disrupting boardrooms, why Chinese businesses are looking to home grown talent, and how one man is determined to radically change our view of corporate and political leadership.
---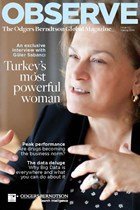 Observe Magazine | Issue 1
Interview: Turkey's most respected businesswoman, Güler Sabancı Digital matters: the internet-enabled innovations of the past 20 years continue to find new ways to disrupt existing business models, shaking up established players and creating exciting opportunities for ambitious, nimble innovators.