Why every media company needs a CDO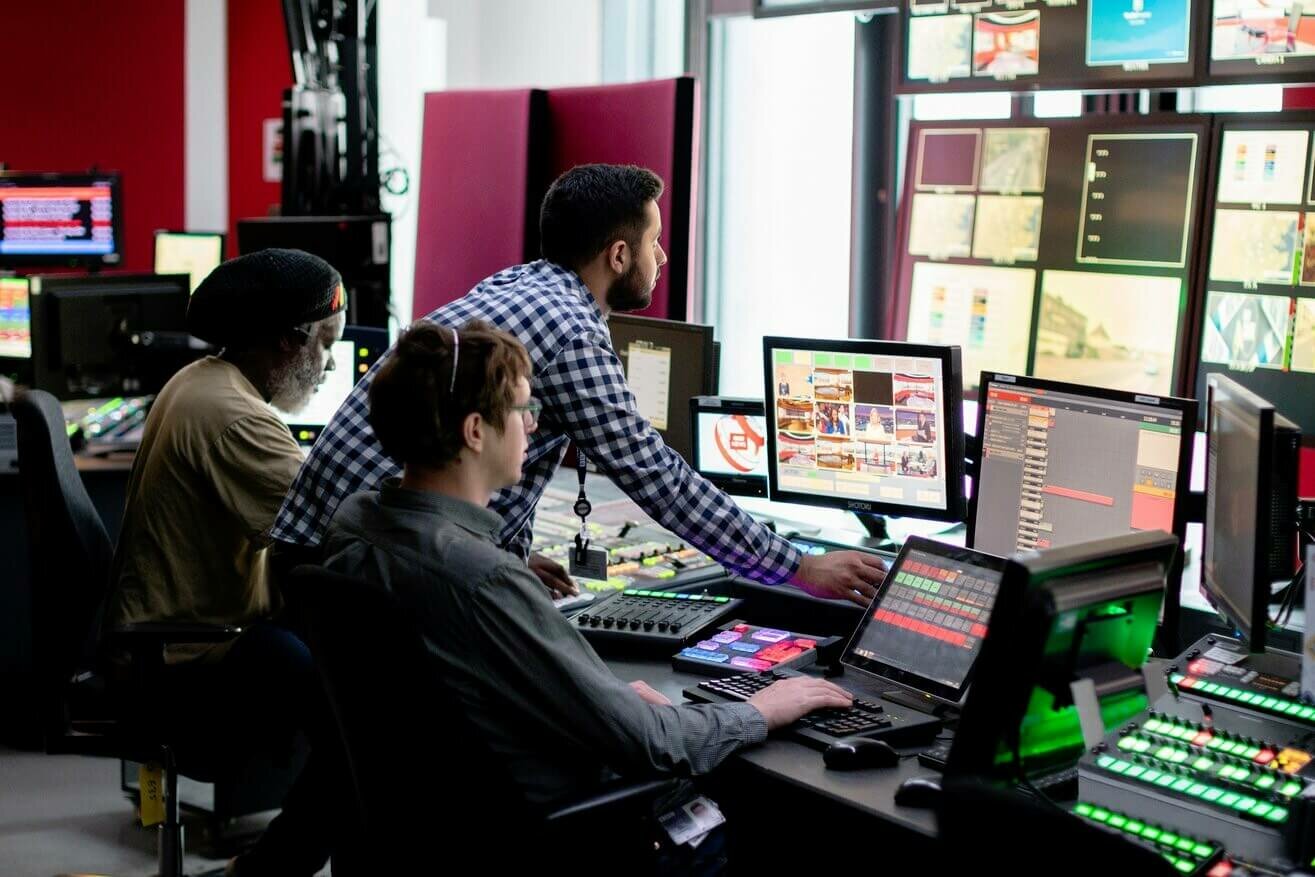 Bambos Eracleous, Partner and Head of the Media & Entertainment Practice at Odgers Interim, explains why every media company needs a CDO and what to know before hiring one
In 2012, 24.5 million people watched the London Olympics closing ceremony. It was – perhaps unsurprisingly – the most watched UK broadcast in recent years. On 23rd March 2020 however, that record was surpassed – 27 million people tuned into Boris Johnson telling them that because of the coronavirus, they had to stay at home. Within the space of weeks, the pandemic caused an unprecedented spike in demand for broadcast TV, news and streaming services. The type of media people consumed, when they consumed it and who they consumed it with all changed. Yet the tidal wave of viewers is expected to recede just as quickly as it came (30% of people in the UK are now actively avoiding news about the pandemic) and what the coronavirus will leave in its wake for the media industry is still unclear. Will people hang on to their subscriptions? Is family TV time set to stay as we emerge into the 'new normal' or will it once again become a thing of the past? Will coverage of the NHS continue to take centre stage or will it recede as infection numbers drop? There's one person who can help answer these questions for a media company, and it's the Chief Data Officer.
This role is not just about gathering and providing information, it's about driving revenue from the customer by understanding more about them and putting them at the centre of thinking for the organisation. Traditionally, media companies have been highly departmental, organised around functions with marketing and commercial separate from editorial. A Chief Data Officer (CDO) will naturally break down these silos so that the way of working becomes driven by data and the demands and habits of the consumer.
With an interdisciplinary view of customer data, an online publication for example can calculate how frequently a customer reads news, when they last read it and how many articles they read at any given time. Extrapolated in real-time, this enables news publications to see how engaged current and prospective customers are with their content. This drives the type of stories they choose to cover more often, how they tell the story, what format they tell it in – whether it's with video, audio or graphics – and helps them decide what they promote to different readers from an advertorial perspective.
When most organisations have inconsistent data sets with different groups gathering and storing different types of information, this single view is incredibly important. With it, media companies can start predicting what types of media customers will want to consume, when they want to consume it and who with. Critically, it can also be used to measure risk and what factors may lead to a company losing a customer.
However, the true worth of a CDO is not just in the mastery of data platforms and providing a holistic view of the customer, but rather in the leadership and persuasion to drive this customer-centric vision and unlock its value. The ability to tell a story is one quality that sets the role of the CDO apart from the likes of the Chief Technology Officer and the Chief Information Officer.
With CRMs and the increasing use of cloud-based systems, the amount of data that can be collected is almost endless but the best CDOs will be able to demonstrate how this information is going to be useful to colleagues in the wider business. In addition to technical knowledge, a good CDO needs commercial acumen and an understanding of the business; the point of their role is to show people the value of data and the art of the possible.
In order to achieve this, some media companies will need to be guided to a new culture where data is understood, appreciated and engaged with enthusiastically. Using data insights then becomes native to the organisation and will underpin the overall business strategy and help to deliver it. Although many organisations across the media landscape have been moving in this direction for some time, recent events (and their medium-to-long-term impact) will highlight the extent to which the use and understanding of the right data has been engrained within the culture of a business.
This is backed-up by my own experience of recruiting for this role for clients, as two of the most sought-after skills to look for in a CDO (whether they be an interim or a permanent hire) are diplomacy and the ability to work with people. There's a temptation to think data belongs in a bunker and people are using machine learning in a dark room. If a media company is going to truly utilise its data (and it's imperative that they do) then it needs to be elevated to Board and senior leadership level. This means communicating a story well, influencing others and driving cultural change and transformation.
It's a difficult position to straddle – on the one hand the CDO will need a breadth of technical understanding to lead their own team of engineers and analysts but also the softer skill of being able to translate this into a language that different departments and the business as a whole understands. It's a combined skillset that is hard to come by.
The best CDOs understand the business, the importance of data governance and how the firm can put data to use. Working with the executive team, the CDO can introduce innovative and entrepreneurial initiatives that build on existing strategy and explore new disruptive ones, solidly based on data science. For media companies this means increasing demand for their services by producing content that they know consumers will enjoy, as well as when and where they prefer to consume it. They can deliver news based on an understanding of what customers want to consume, rather than just gut instinct from the editorial team, and predicting the impact of external factors on media consumption so that they are ahead of their competitors when they need to be.
Ultimately, the CDO is about putting the consumer at the heart of everything a media firm does in order to drive revenue. As we enter a period of transition where behaviours formed through necessity could become long-term habits and threaten traditional business models, the quality and effective use of data will be a key component of any decision made to pivot, diversify, merge or acquire. The role and importance of the CDO is therefore vital, perhaps more so now than ever before.
For more information please contact Bambos Eracleous.