The NHS Long Term Plan heralds a new era of collaboration with the higher education sector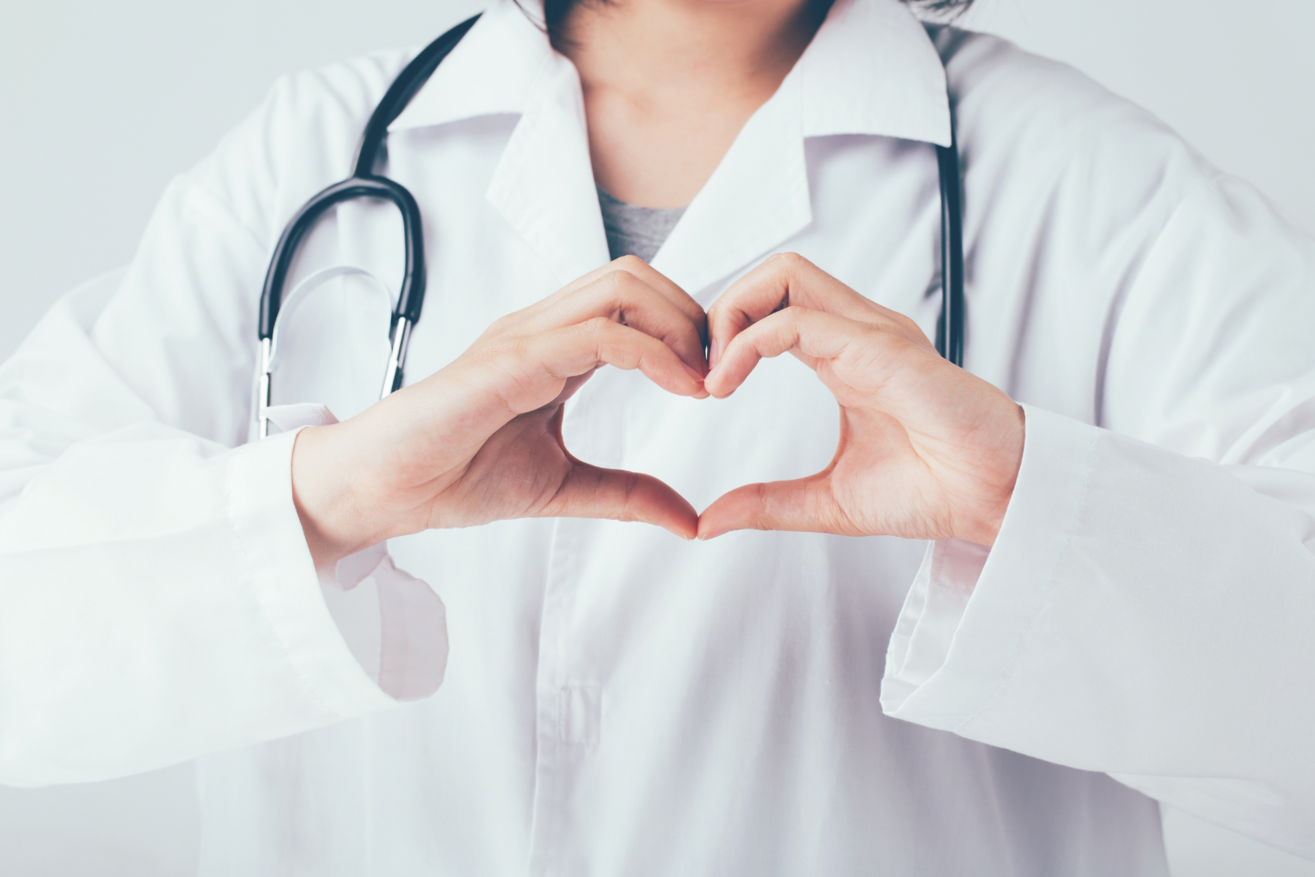 Rebecca Brandwood, Principal, Health and Education Practice, says that resolving future workforce challenges in the NHS calls for a different way of working with colleges and universities.
At the beginning of this month the National Health Service celebrated its 75th anniversary. This huge milestone is an opportunity to reflect on the incredible work of the people within the NHS who have faced unprecedented and relentless challenges over the past few years.
While there's much that can be said about its longevity and countless healthcare landmarks, the NHS faces too many pressures for its leaders to devote much time to taking a retrospective view. Waiting rooms, both real and metaphorical, are packed to bursting point with challenges. Resourcing is a headache that cannot be simply cured with analgesic tablets.
The big hope is that the NHS Long Term Workforce Plan (LTWP) published on 30 June 2023 will go a long way in addressing demand and future workforce challenges. Commissioned and accepted by the Government, its central aim is to recruit and retain thousands more staff over a 15-year period while developing new ways to improve staff experience and patient care.
Retention and morale issues have been well-documented over recent months as the NHS has been hit by a wave of strike action over pay – at the time of writing, BMA consultants in England have just announced a further period of industrial action in late August during which they will provide 'Christmas Day levels' of cover. Somehow, an acceptable compromise will have to be reached.
The Government has committed over £2.4 billion to fund additional education and training places over the next five years, on top of existing funding commitments, with the aim of increasing the number of doctors, nurses, allied health professionals and support staff.
Here are some of LTWP's major targets (with thanks to NHS Employers):
double medical school training places to 15,000 by 2031/32, with more places in areas with the greatest shortages
increase GP training places by 50% to 6,000 by 2031
almost double the number of adult nurse training places by 2031, with 24,000 more nurse and midwife training places a year by 2031
provide 22% of training for clinical staff through apprenticeship routes by 2031/32
introduce medical degree apprenticeships with pilots running in 2024/25 so that by 2031/32 2,000 medical students will train by this route
train more NHS staff domestically – in 15 years' time, the expectation is that around 10% of the workforce will be recruited from overseas compared to nearly a quarter now
ensuring that more than 6,300 clinicians start advanced practice pathways each year by 2031/32
increasing training places for nursing associates (NAs) to 10,500 by 2031/32 – by 2036/37, it is hoped there will be over 64,000 nursing associates working in the NHS, compared to 4,600 today
Clearly these plans are ambitious, some might even say radical. For this unprecedented expansion in recruitment to be realised requires not only sufficient funding but close collaboration between the NHS and the Education sector.
Academic leadership will be required to create new courses and redesign existing courses to train the future NHS workforce. Moreover, recruitment and marketing experts will be required to attract students to the courses, part of which will entail promoting different healthcare career paths.
Inevitably, there will be challenges in presenting healthcare as an appealing career given the spate of media coverage around strike action. A possible upside is that this could help with widening participation, leading to a greater emphasis on attracting students from disadvantaged backgrounds.
To make a success of this, several key issues will need to be addressed. For a start, and all the more pertinent in light of the cost of living crisis, will additional financial support be provided to help students from lower income backgrounds? And if so, how will this be budgeted?
Effective student mental health and wellbeing support will also be required to assist and retain students. An important dimension will be ensuring such support continues when individuals transition from student to NHS employee, which feeds into the whole question of Trust culture and doing more to boost retention. Diversity and inclusion must figure high on the agenda and should be everyone's responsibility, not just a role for HR. Indeed, EDI should be embedded in organisational culture for staff to feel there is a genuine commitment and care for their wellbeing which in turn should have a positive impact on improving health inequalities.
Education institutions have broadly welcomed publication of LTWP because it allows them to commit to more long-term planning and expand their teaching offer. But there are also concerns, especially so considering the decreasing value in real terms of capped tuition fees.
Responding to the plans around healthcare degree apprenticeships, University Alliance CEO Vanessa Wilson said: "High-quality, high-skilled education for healthcare professionals must be safeguarded at all costs. We know, for example, that patient outcomes are better and morbidity rates lower if nurses are educated to at least degree level. Higher and degree apprenticeships are delivered by universities in partnership with the NHS and they are a high-quality option for upskilling the existing workforce, as well as bringing in new talent. However, there are challenges in delivering them because they are costly and highly bureaucratic."
The Russell Group of leading universities similarly welcomed the plan while stressing the importance of any increase in training places being "fully funded and rolled out in a co-ordinated and sustainable way." There can be no argument with that. A new era of collaboration is called for: universities must be supported and given the necessary investment to ensure they have the resources to deliver LTWP, and the Government will need to work closely with universities and all their health partners, including regulators.
The coming months will feature some interesting and involved conversations between NHS employers and college and university leaders around what needs to be done differently for implementation to happen. As James Hallwood, Head of Policy and External Affairs at the Council of Deans of Health noted with respect to nursing and midwifery in a recent piece, "Further work towards a model of fewer placement hours and a more competency-based approach to nursing assessment could free up time and space in the system to match the ambitions of the plan."
Developments in technology and the role universities play in research may also contribute to lightening the load on clinical staff, relieving them of some administrative aspects of their job and freeing them to spend more time on patient care. The elephant in the room is pay and reward. If industrial action within the NHS continues to make headlines, attracting students into healthcare will be a difficult sell, no matter how good the rest of the plan is.