The Future of Fibre: Reflections on Odgers Interim's March Roundtable for CEOs in Fibre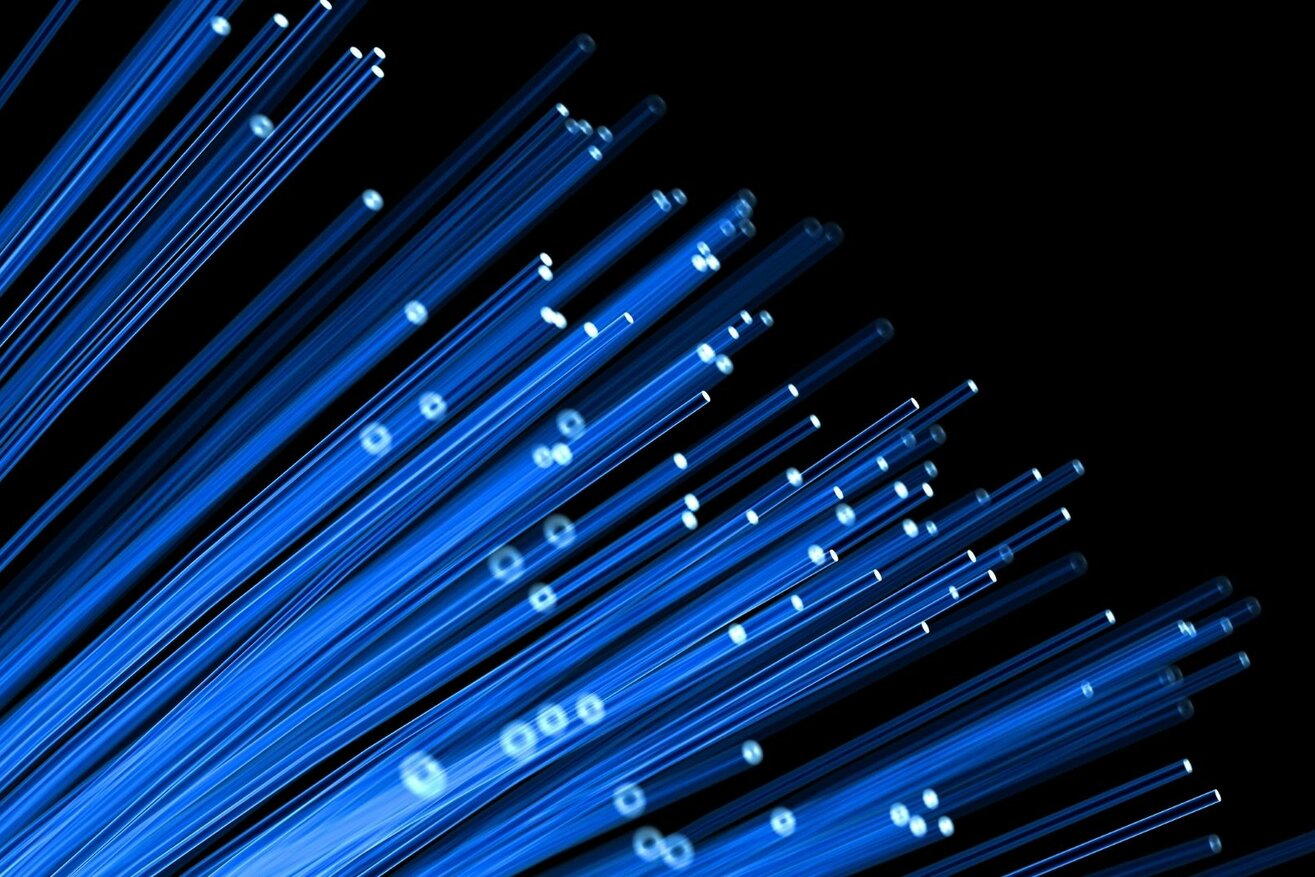 Andy Wright, Consultant in our Technology Practice, recently hosted a Roundtable for CEOs in the Fibre Industry, targeted towards the Alternative Network providers (the 'Altnets'). In this article, he reflects on the issues raised by the industry experts and the future of the Fibre industry
In March, Odgers Interim hosted a roundtable for CEOs in the Fibre industry, targeted towards the Alternative Network providers (the 'Altnets'). The need for lightning fast, reliable broadband has never been greater, and following the recent Ofcom market review and announcement of 'Project Gigabit' by the Government, it is a great time to bring leaders in this space together.
Collectively, the Altnets have invested an estimated £9bn to build out the UK's full-fibre infrastructure, which still lags behind most developed European economies. With the Government's objective of 85% of homes having gigabit-capable broadband by 2025, the Altnets have a crucial role to play in this much-needed upgrade of the UK's digital infrastructure.
The roundtable discussion we hosted offered not only a valuable platform for knowledge exchange amongst industry leaders, but it also helped us identify a number of key areas that CEOs in the Fibre industry are most concerned about.
Raising investment
The availability of capital in the UK Fibre sector has certainly evolved over the last few years. With this high-growth area now firmly on the radar of investors at home and abroad, the market has become more valuable and therefore capital is more accessible. However, the challenge for businesses to choose the right investor remains – specifically, one that is fully aligned with the company's vision, strategy, and ethos. We heard from some CEOs who had recently completed very successful fundraises, as well as some who are in the process of fundraising right now.
The common theme seemed to be finding an investor who had the same vision for what the company was doing, and why they were doing it. Many learned a lot from the questions they asked during the due diligence process – this often identified whether they had a plan and vision for the business, and whether the plan they had discussed was aligned to what they would want to practically implement.
There was also a shared consensus that having a longer runway on the investment was crucial – given how distracting it could be to be constantly going back to market to fundraise, something that could prevent a company from being able to make longer-term commitments. Some businesses had, until recently, a plan of incremental growth whilst maintaining existing shareholder value, without diluting too much with external capital. However, that strategy had needed to shift rapidly based on the level of interest the UK Broadband space has been attracting – with new operators springing up, and existing ones raising new investment, on what seems almost a weekly basis.
As such most businesses are now focussing on much bigger growth over a longer timeframe, making it an exciting but fiercely competitive time for the Altnets. What seemed clear is that there is a balancing act in the industry – whilst it may be tempting for some to focus on short-term priorities in this competitive landscape, having the runway to create longer-term value and adapting this forward-thinking focus is what is likely to prove successful.
There was an agreement amongst all CEOs that a lot of the decision boiled down to a group of people they wanted to work with, and that the 'gut-feel' of the relationship was important – with many investors simply not feeling right for their business for different reasons.
We identified that there were levels of variety in how involved the investors had been, for instance with some PE investors taking a closer grip on the business at an earlier stage, and some infrastructure funds being more strategic and forward looking at a later point. Ultimately having an investor that brings more to the business than purely capital – specifically, with an understanding of the industry – proved to be extremely valuable. Some insightful examples were shared of people running funds who had led Telecom businesses themselves, which had enabled them to point their portfolio companies in the right direction when something needed to be delivered.
The CEOs attending our Roundtable agreed that there is currently a strong appetite to invest in the space. On the flipside, there was a consensus that the Altnets needed to collaborate to keep the collective value of the industry growing. The investment community, in some pockets, have some misgivings around how fragmented the industry is – where issues such as overbuilding could sacrifice the overall value of the area.
Equally, moving towards some form of uniformity (in terms of builds and technology) would benefit everyone – particularly with this market heading fast towards consolidation. As such the Altnets must balance individual success and priorities with ensuring that value is driven up, enabling them to grow together in competing with the larger incumbents – instead of stepping on each other's toes.
One-touch switching
Another area of concern for CEOs in the Fibre industry is that of 'one-touch switching', as it has been branded by Ofcom. One of their studies recently found that 43% of customers were put off switching as they thought it would be too time-consuming. As such there is an obligation to extend the Gaining Provider-led model across different networks, to be achieved by December 2022. This is something that will benefit the consumer, and could present an opportunity for the Altnets, but it is undoubtedly going to be a complex process to navigate.
The question was posed as to what role the Altnets play in this scenario – with them being one layer removed but needing to be set up from a platform perspective to enable this. The threat of not coming up with a solution could lead the Altnets open to an increased challenge from the likes of Openreach and Virgin Media, but on the other side it could enable them to acquire more customers from the incumbents. We heard anecdotes from the mobile industry, where this element of customer choice is the way of life. This is made infinitely easier in mobile, however, where the 4 major operators all share some commonality of technology. Broadband, on the other hand, has upwards of 110 operators with very limited standardisation.
Taking this argument further, the question was posed that if under these new rules, network providers were going to be required to open up their networks, then surely content providers should be required to do the same. This would level the playing field and make it easier for a customer to switch their bundled services – if a provider of quad play had to unbundle their services, the price would go up considerably. This suggests that the market would benefit from an action plan that would allow the market to become more accessible for the end customer who wants to watch Sky, BT Sport etc.
It was clear from the conversation that a lot more work and thinking would need to go into this. And that a commercial enterprise would need to sit in the middle of these operators, to develop the capability, keep the systems running, whilst also remaining independent.
BDUK's Outside In Programme
Furthermore, the roundtable discussion addressed the issue of coverage for rural UK and discussed how the final 20% of the UK could be covered by operators. On this topic, Project Gigabit seems to have given some recent clarity, with the gap funded model revamped and the voucher scheme relaunched.
However, the consensus from rural operators was a remaining set of complexities in terms of navigating between a demand-driven and supply-driven scheme. There was an agreement that there are not enough synergies between the various schemes, and a fair amount of resource would need to be deployed from a business to keep aligned with both programmes. In keeping with the theme of our roundtable, there was a real appetite to collaborate, and to have a shared voice of the Altnets in order to achieve collective success in the rural market.
Final thoughts
The roundtable discussion presented an opportunity for us to discuss the wholesale offerings of different providers, as well as what the future of the industry could hold. It became evident that there is a shared interest in keeping these forums of knowledge exchange open and flowing, to keep up with the rapidly changing industry.
Odgers Interim will be hosting another roundtable later this year for CEOs in Fibre to discuss the evolving wholesale offering, the apparent need for uniformity across this rather fragmented industry and to explore the industry talent pool. How do we expand and refresh such an in-demand group and what can CEOs do to ensure that their business is as best as possible positioned to meet the challenges ahead?
To register your interest in the upcoming roundtable or to receive more information on anything discussed in this article, please contact Andy Wright.