Sustainability and ESG: three expert viewpoints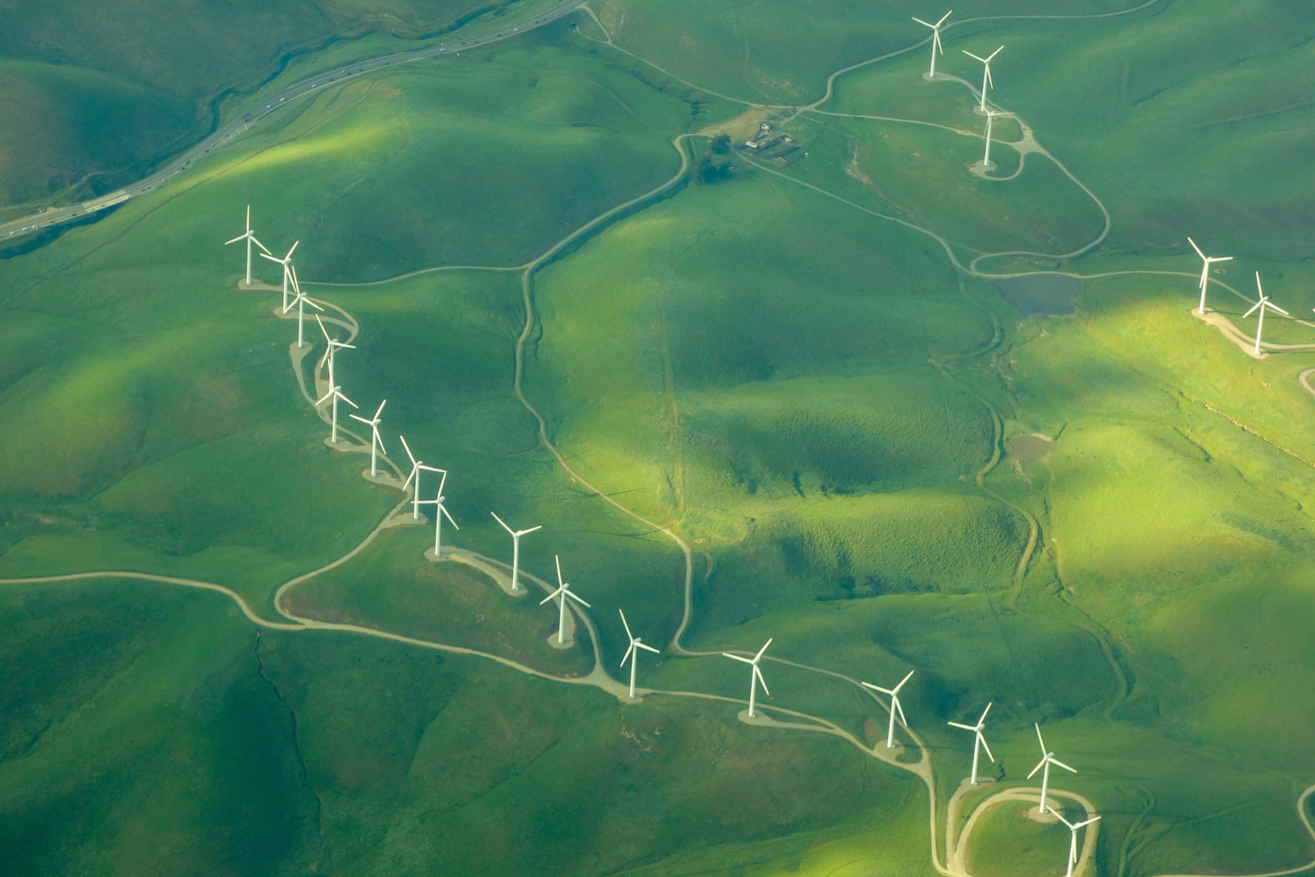 A trio of renowned experts in Sustainability and ESG shared their experiences and opinions in a recent virtual event hosted by Odgers Interim Global Managing Director Grant Speed.
In organisations of every kind, leaders face the challenge of driving Sustainability within their own businesses and across supply chains. On 26 April we were delighted to run a webinar featuring a panel of three illustrious Sustainability experts: Dan Epstein, Consultant Director of Sustainability, Dr Simon Munk, Interim Implementation Director for Sustainability and Kristen Filice, Sustainability Consultant and Director of Net Zero Strategy.
Dan, Simon and Kristen shared their experience of working within the Sustainability/ESG realm, talked about the challenges they have faced and offered insight into how the role of the Sustainability consultant is evolving. It proved to be an illuminating and highly engaging evening.
One major career highlight for Dan, who has spent over 30 years designing and delivering sustainable development in the UK and overseas, was his four years as Head of Sustainable Development & Regeneration at the Olympic Delivery Authority where for a £7bn budget he was responsible for delivering the London 2012 Olympic Park. This massive regeneration programme, completed within a demanding timeframe, resulted in the most sustainable Olympic Park ever.
From the outset, Dan was determined to avoid the "white elephant" scenario that bedevilled many previous Olympic Games, such as unused oversized swimming pools and velodromes. Venues were designed with versatility in mind and some could even be dismantled and transported elsewhere. "My role was really to consider what are we going to leave behind. How can we leverage the Olympics to create in East London a new community that would be there for the next 100 years?"
One of Dan's current projects is working to minimise the impact of five new data centres in West London which need the same amount of energy as 50,000 homes. The aim is to take the waste heat generated by the data centre servers and convert it into heating, hot water and cooling for 25,000 new homes to be built as part of the HS2/Old Oak Common regeneration. "This is about turning waste into a valuable by-product. Which, frankly, the data centres hadn't thought about at all. Throughout my life, I've tried to find solutions to problems and try to do more with less; to tread more lightly on the planet and at the same time build social value."
Dr Simon Munk, a former frontline NHS doctor, has over recent years increasingly pivoted to working on healthcare decarbonisation. Recently he led the establishment of an initiative across London with a mission to accelerate NHS decarbonisation that is focused on executive development, clinical leadership, the collective purchasing power of trusts and energy and estates. While the impact of climate change on people's health is well known, what is less often discussed is that healthcare itself causes significant carbon emissions, for example being responsible for 4-5% of the UK's carbon footprint.
Simon is a firm believer that the "Triple C model" of reducing carbon whilst improving clinical outcomes and reducing costs is a powerful way to engage CEOs, CFOs and other senior leaders in the NHS. "Healthcare has moved from people like me having to advocate for why this is important, to how we're going to do it. There's been a shift from this being principally an engineering or an estates challenge to a challenge about how to engage whole teams within this work, whether that's frontline staff, or leadership, or supply chains.
Sustainability consultant Kristen Filice, Director of Net Zero Strategy at the Zero Carbon Forum, builds decarbonisation roadmaps, climate action plans, and holistic net zero strategies for large businesses, independents, startups and industry bodies. A specialist in food and beverage system decarbonisation, she has previously launched zero carbon roadmaps for the UK hospitality and brewing industries.
Kristen takes the view that consistent definitions are essential within the Sustainability space and that organisations should not only be speaking the same language but must recognise that "this is an area where we just can't afford to compete." It's necessary, she said, to work together to jointly influence supply chains, lobby government on credible and consistent stances on the greenhouse gas protocol, and to share best practice. Where the technology on which decarbonisation depends doesn't yet exist, businesses should jointly invest together and help demystify what is required.
"The role of the consultant is to stay across all of the very overwhelming climate science that's out there and help businesses simply understand what they need to do, why and when, what that looks like, who to bring on board and how to talk about it, because doing the right thing is important."
An informative Q&A rounded off the webinar and elicited great examples of Sustainability in action. Kristen cited one food sector client taking an innovative circular economy approach. It puts food waste filled with maggots into shipping containers. The maggots grow into insects which consume the food and these high protein insects are eventually turned into healthy animal feed, which also helps reduce methane emissions from livestock.
Simon expanded on the relationship between decarbonisation within healthcare and improved clinical outcomes. Dan meanwhile made the point that government has an essential role in creating a level playing field but that once standards are set innovators can begin coming up with fantastic solutions.
This summary only scratches the surface of what was a wide-ranging discussion featuring a trio of eloquent experts happy to share their knowledge. We hope you will be able to join us for future events.