Sports in a Pandemic World: Revolutionising the live sports viewing experience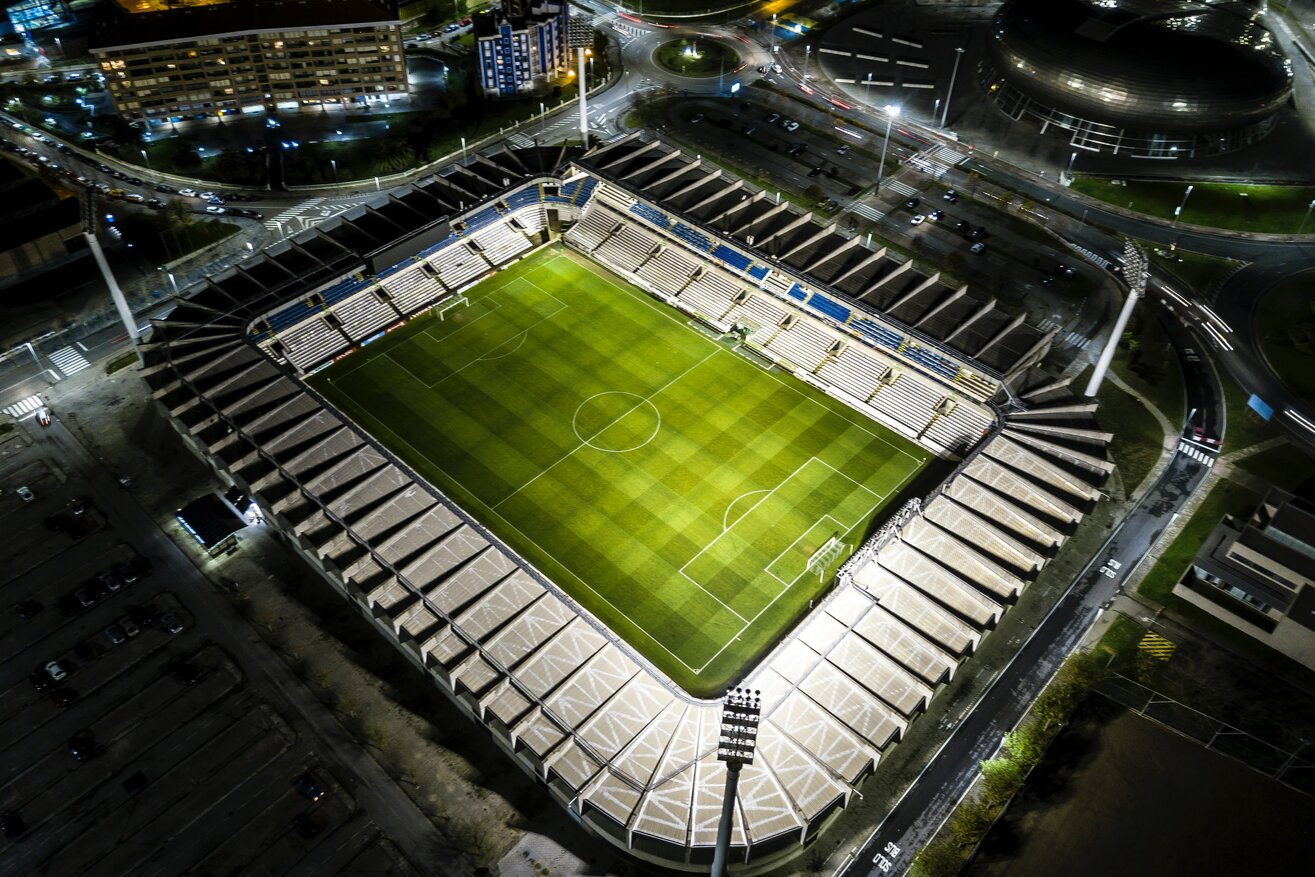 Bambos Eracleous, Partner and Head of the Media & Entertainment Practice, discusses the future of the sports viewing experience as the competition intensifies between traditional broadcasting and new OTT streaming services for sports media rights
It has been a difficult year for sports, and although major events are back on schedule after months of suspension, the experience isn't quite how it used to be. The atmosphere is lacklustre without the buzz of spectators, some game and competition formats have changed for logistical and social distancing reasons, and fans aren't able to come together to celebrate the wins and share condolences for the losses. Despite these significant changes to the ways we engage with and watch live sports, the demand is still as high as ever for sports content.
Although the cause of major setbacks for the industry (such as a 33.5% decrease from last year in projected sports media rights revenue), the pandemic has also been an opportunistic catalyst for change. In a report published back in 2018, the average viewer satisfaction across broadcast and streaming was just 39% which was 15% lower than the in-stadium experience. With the indefinite closure of major sporting venues to public audiences, there has been an urgency to improve upon this low satisfaction rate and ensure fans can continue to engage with their much-loved sports and teams. The focus of the industry over the next 6-12 months will therefore be on enhancing the at-home viewing experience.
This urgency for change has coincided with a pivotal moment for sports media rights-holders. The playing field for rights contracts has changed considerably with the emergence of OTT streaming services. The disruptive digital platforms offer rights-holders what traditional broadcasters do not: the opportunity to reach a wider, international audience at a reduced cost. With broadcast and streaming rights deals accounting for more than 33% of total league revenues, these contracts are critical to the valuation of the industry.
The quality of output is the highest priority for viewers and therefore the reason why more viewers are opting to watch pay-TV coverage over streaming alternatives. However, although traditional broadcasters can guarantee a consistent and high-quality picture, the roll-out of 5G brings new opportunities for digital platforms.
Consumers increasingly are seeking out convenience and looking for customisable viewing experiences with access to the games they want, when they want. Rights-holders need to take this into consideration and be aware of the younger generation's inclination to mobile and on-the-go content consumption. OTT services inherently offer a solution to this, but traditional broadcasters are not far behind with their omnichannel services, taking for instance Sky Sports with their main pay-for TV service running in parallel with their on-demand digital platform: Sky Go.
However, with quality comes price. Traditional broadcasters charge substantially more for their services, giving their customers not only quality but access to a variety of content. Revenue generation is where digital channels struggle to compete with linear TV. Unlike traditional broadcasters, OTT services have free or inexpensive pricing models and are not designed to offer sponsors exorbitant advertising deals. Whether subscription based - or adv-supported, the majority of the digital disruptors are less likely to offer rights-holders the competitive high-value contracts of recent years.
There is however an anomaly in the market. Amazon offers a different proposition to other streaming platforms through its ecosystem of integrated services. Over recent years, the company has increased its involvement in the sports industry, winning more and more contracts with major sporting events. With an already established platform covering a high share of global viewership (in the US over 60% of households have access to a Prime membership), Amazon can be considered a real competitor to traditional broadcasters.
As an already established tech giant, Amazon can also offer revenue growth opportunities beyond the current remit of any broadcaster. For example, Amazon's flagship ecommerce platform offers great potential for the industry. The future of streaming could include the integration of product purchasing options into the Amazon Prime video service so viewers can buy official merchandise or sponsored products with just a few page clicks or, with Amazon's smart speaker Alexa, just a few words spoken, all without disrupting the viewing experience.
It will be interesting to see how a partnership with Amazon could lead to enhancement of the in-stadium retail experience. Amazon Go, although still in its infancy, shows great potential to be adapted for seamless, and critically now more than ever, contact-less shopping, in a variety of venues, such as sports stadiums.
The future of the sport is much more than just access to the live match, it is about fan engagement before, during and after, whether you're watching from home or at the host venue itself. Rights holders must look to broadcasters and digital platforms that will work collaboratively to push their product, develop the viewing experience and offer further complementary services and content. The recent launch of Tottenham Hotspur's branded store across Amazon websites in Europe in conjunction with the release of their "All or Nothing" docu-series on Prime Video, is the template for how the platform and rights holders will use future partnerships and digital tools to further monetise content.
Long before the Covid pandemic, Amazon was already leading the way with their unique Xray feature, bringing the viewer access to real-time data, statistics and replays. The company also trialled live sports streaming on their videogame and esports focused Twitch platform last year with great success through their coverage of the Formula One Mexican Grand Prix. More is certain to come and the cross-over of live 'real' sports and esports increases the potential for gamification. Another example of new at-home experiences is Eleven Sports' Watch Together feature which allows fans to watch games together remotely and has seen over 60% higher watch time for some matches than regular broadcasting.
Going further, there have been substantial developments in VR technology in the US to enhance fan interactivity and engagement. Optical data and analytics company Second Spectrum is trailblazing new sports technology that provides real-time data to viewers in a customisable way with a choice of statistics and animations available to overlay on the screen. An interesting aspect to add is the involvement of AWS in delivering Second Spectrum services. The partnership could be highly influential as Amazon continues to make headway as a leader in the sports streaming industry, potentially looking to integrate Second Spectrum into its own platform.
Above all, underpinning this digital transformation is the opportunity for increased data collection. Data is the key to gaining a true understanding of the needs, wants and behaviours of sports fans, making it invaluable to rights holders, broadcasters and streaming services alike as they strive towards a highly personalised and engaging viewing experience.
There is revolutionary change taking place in the way we watch and engage with sports and it is a change that will gather even more pace given the on-going impact of the pandemic. The race is now on between traditional broadcasters and disruptor OTT services to innovate the viewing experience, integrating new technologies for advanced insight into the coverage and for increased connectivity with the sports fan base community.
For more information please contact Bambos Eracleous.