So you want to be a successful Commercial Interim?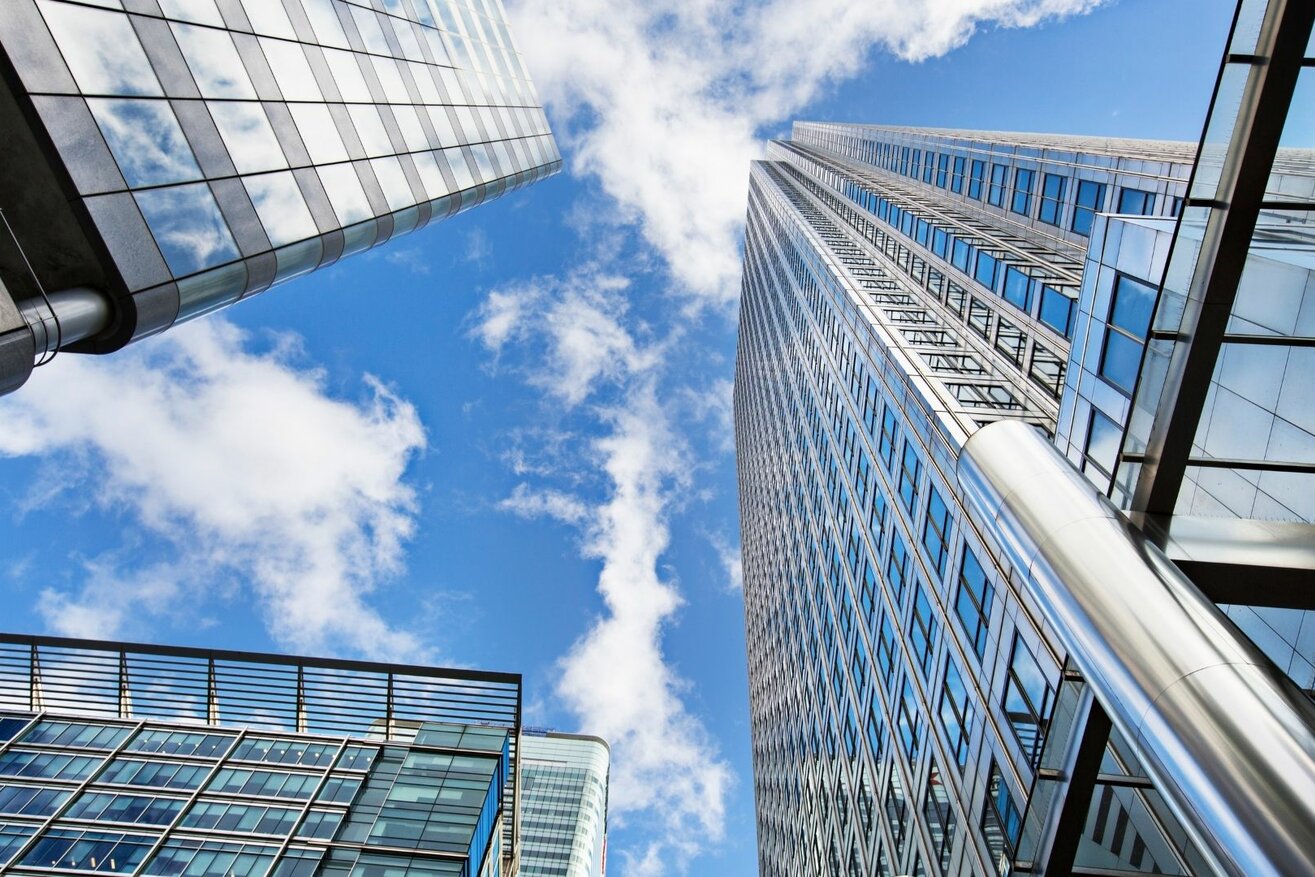 What does it take to be successful as a commercial interim? Chris Jones, Principal Consultant in our Industrial and Transportation Practice, speaks to Commercial Interim David Baldwin-Evans to find out what it takes to be continuously successful in winning assignments and providing business development solutions for clients across a vast variety of industries
Thriving on change
14 years, 12 industries, 6 interim placements by Odgers Interim, 1 functional focus – David Baldwin-Evans can look back at an impressive and versatile career as a commercial interim. Having been inspired to pursue a career as an interim during his graduate trainee scheme at Ford, which in the short span of 12 years exposed him to more than 9 different roles within Marketing & Sales, David thrives on the sense of excitement typical of those initial months within a business.
But he admits, interim work might not be for everyone. "Every year it is new IT systems, a new set of people, even a new building pass," he notes when asked to reflect on his favourite part of being interim. So, unless an executive thrives naturally on this constant change, they might not enjoy the working reality of being an interim.
For David, however, two elements of being a commercially focused interim stand out particularly. "One is the ability to genuinely apply what I have learned in a lifelong business development career. I think that is immensely attractive - that you are the one to whom the organisations look to see what "good" looks like. That is really powerful! And the other thing, which is such a minor point, and which only someone who has been doing this themselves might understand, is that roughly every year you start have a blank Inbox. A small luxury!"
Focusing on people and surviving the gaps
Passing through as many as 12 different industries, whilst keeping within the overall function of Marketing & Sales, David notes that even if the functional role is similar, application and ownership pattern can vary significantly, which is very appealing to him as an interim. When I ask him about recurring challenges and how he overcomes them, his answer is simple. For him, every problem involves the 3 P's – People, Processes, Product, with the key element being the 'people' bit. "If the 'people' bit is not right, it does not matter if processes or product are on point, it simply will not allow you to deliver. For a commercial interim to be successful, they need to have good people skills, and should be able to accurately judge how people will respond to them."
Likening the start of every interim assignment to the event of the Space Shuttle re-entering the earth's atmosphere, David refers to this moment as the 'corridor' which varies from organisation to organisation. "When you come in too strong, you risk 'bouncing off the organisation as it rejects working with you; however, if you come in too shallow (soft) you risk burning up as you get buried with all the pre-existing challenges within the organisation," David explains.
Learning to be comfortable in uncertain times is another key skill for a successful interim. "You have to be comfortable with the gaps between assignments," David points out, "and you have to thrive on change. You are being looked at as the driver of change, the moment you settle for the status quo you are likely to fail."
But that is also where an interim most critically adds value to the organisation. The pace and level of change interims have to deliver is typically way beyond what the organisation would or could have done in a short period of time. "Stakeholders aren't patient to wait," David notes. "Instead, people are looking to you to have the map and be able to deliver this at pace."
Turning challenges into achievements
And delivering at pace is exactly what David had to do, when he was parachuted into a failing business that had been acquired by another company. David recounts "probably the most challenging introductions to a business" he has ever had. Having acquired the business, the Managing Director acting on behalf of the parent company made it clear to employees that the sales team were considered to have been the cause of the business failure, leaving David to fix the organisation's marketing and sales. So, that Monday morning, David was confronted with a room full of managers, who "crossed their arms in front of their chests", presenting David with a challenge.
"That's when you have to show integrity to build confidence," David tells me, when I asked him how he approached this difficult situation. "And you have to say what you are going to do and then do what you say! Don't change your mind when it gets hard, because as painful as it might be, that's how you manage a situation where you have to build credibility."
And sometimes, challenges present themselves in completely unprecedented forms. Having just been placed by Odgers Interim at a leading airport services company and having the hard act of following in the footsteps of two longstanding and popular managers who had just left the business, David experienced the biggest "surprise" of his business development career. The outbreak of the global Covid-19 pandemic caused 85% of the company's revenue to disappear over the space of 30 days, putting huge and unforeseeable pressure on the leadership team.
However, after the initial shock, David reconsidered the circumstances. "The reality was, it was a really good test of business capability. It provided a great opportunity to improve customer relationship management for when business revives," he tells me. In many ways, the pandemic forced him to develop an even more robust BD strategy by account managing the customer in a much more focussed way, thereby improving relationships with key customer bases.
Getting the balancing act right
Working as an interim is decidedly different to the normal weekday 9-5. "You have got to like the frequent moves, it has ups and downs," David notes. From a weekly commute to different parts of the country, or even the world, to delivering for the client way beyond the normal 9-5, interim work requires flexibility, adaptability and thrive to go the extra mile. But it can be equally as rewarding.
Staying connected with family and friends while on assignment has been made a lot easier thanks to technology, David tells me. "Technology helps, even if it's as basic as a 30 min FaceTime call. My wife and I have been together for 40 years, so it's clearly working."
Of course, one of the huge draws to interim work is the fact that interims are likely to have more time off throughout the year and making the most of holiday time will surely add to assuring a good work/life balance. But, as David reminds me, that requires smart financial planning, as interims have to be able to be financially independent for several months while they are between assignments.
And when he is not working or on holiday, David leverages the time between assignments by connecting with his interim provider. "Your job as a business developer is to ensure that your service provider understands where you are at," he tells me. Keeping in touch, updating resumes, and actively connecting with clients to talk about the benefits of hiring a commercial interim executive is just as much part of the interim life, as the actual assignments.
Commercial interims are in high demand
After 14 years in commercial interim roles, David can draw upon a wealth of experiences and observations, and while he believes that IR35 might be a challenge to overcome, he is very optimistic about the future of commercial interims. "The arrival of the Chief Commercial Officer (CCO) means that Marketing & Sales now have a firm seat in the C-Suite. It used to be incredibly rare for a commercial person to make it to C-Suite," David elaborates, "whereas it now seems to have come into its own." And considering that Odgers Interim have placed David in 6 commercial roles across different industries surely highlights the value of commercial interims - the role of the commercial interim at executive level is on a steep upward trend.
If you would like to find out more about our services or have an informal conversation, please contact Chris Jones.