Retail sector: key trends for 2019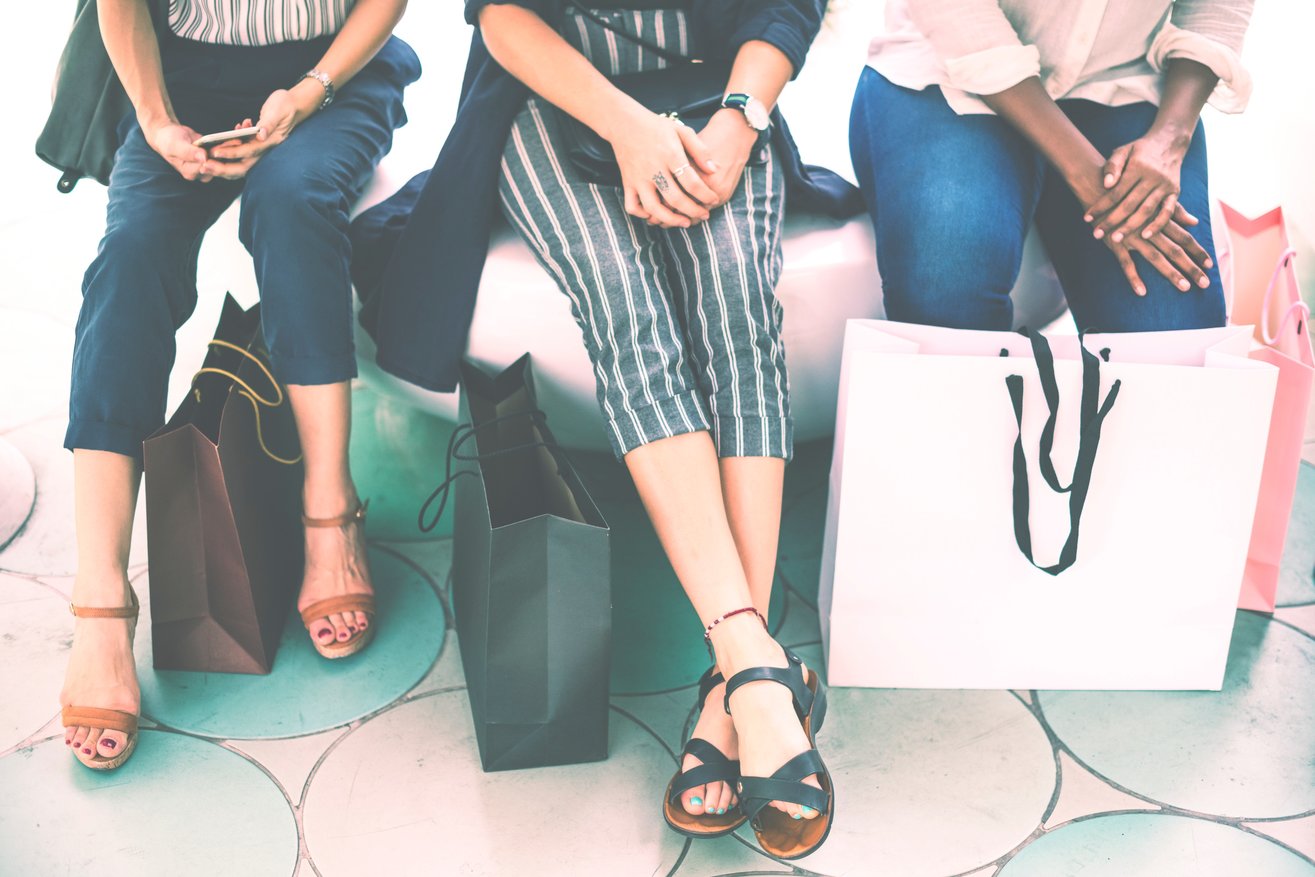 To say that 2018 was a turbulent time for the retail sector would be an understatement. Increasingly touted as one of the worst year's for retail since the millennium, it has played witness to a major brand entering into administration almost every month, with the latest victim's including café chain Patisserie Valerie and department store giant House of Fraser.
Consumer confidence rose and another good summer enabled the food and drink sector to buck the general 'doom and gloom' trend. However, neither factors could prevent the domino effect of collapse and closure sweeping through Britain's high streets.
Whilst this apparent 'retail apocalypse' dominated headlines, an undercurrent of success stories demonstrated that the retail sector isn't necessarily dying, it's merely evolving. Amidst the death throes of traditional retail a new narrative is emerging; one where shopping is no longer simply transactional but described as a journey in which consumer experience and engagement take precedence.
It's against this backdrop of collapse and evolution that I've set out the 5 key trends we can expect to see develop throughout 2019 and beyond:
The rise of social commerce
Social media will continue its collision course with the retail sector, spurred on by the 'digital native' gen Z and millennial shoppers.
According to Retail Dive, more than 80% of generation Z and 74% of millennials say that social media influences their purchases. It's something that a number of social media giants have already begun to capitalise on with Instagram introducing shoppable posts in 2016 and Snapchat recently launching an e-commerce, or 'selfie-commerce', channel for brands to advertise on.
The ability for consumers to more easily and quickly connect with brands and products is driving the convergence of social media and retail. Personalisation and a reduction in the friction between the start of the shopping experience and the selection of a product are key features of both platforms' e-commerce capabilities and offers us a glimpse into the future of what clothing retail will really evolve into.
In a recent interview with Retail Week, Gord Ray the head of brand development at Instagram explained that "Instagram's growth is about listening to the community". This focus on the consumer and shaping the shopping experience around them is enabling the platform to make inroads into the retail sector and in 2019 we're likely to see other social media platforms follow suit. As we've already seen with both Instagram's Popup store and Snapchat's advertising features, this will be in the form of partnerships between retail brands and social media companies.
Bricks and Mortar: to ditch or develop
In addition to making himself even more unpopular, the Chancellor's controversial business rate hike also made the cost of operating a physical store that much more expensive. The £186.45 million price tag that the retail sector is going to bear the brunt of will force many brands to assess whether or not their physical stores are worth it.
The 20 biggest online retailers saw a 23% sales uplift over the past year, offering yet more evidence of the viability and potential of e-commerce only retailing. With this in mind, many retailers will look at building online only brands and we can expect to see a transition away from the high street throughout 2019.
This will not be one all encompassing movement however. Many retailers – especially the large department store players – will be hamstrung by long leases. The question these companies will ask themselves is whether they develop their existing spaces or hold out until their leases are up and spare the cash.
Consolidation of the high-street
Whilst 2018 has been a bleak year for many retailers, the term 'retail apocalypse' is somewhat of a misnomer. Retailers that have failed to drive towards consumer centricity are dying off, but that doesn't mean the high-street is dead.
Co-op for example, which recently launched a £160m expansion plan, sold 300 of its larger stores in order to refocus on its smaller outlets in community areas, thereby catering to consumer shopping habits of smaller but more frequent store visits.
Brands across other branches of the retail spectrum will be making similar moves in 2019. In focusing on the consumer and their shopping experience, we'll see a reinvention of the physical space around the customer – in many cases leading to fewer stores per retailer. Dyson's demo stores and Nike's concept stores are perfect examples of what we can expect to see more of next year, as retailers understand that 'just building a store' is no longer going to cut it.
Bill Grimsey, the former Wickes and Iceland chief executive predicted this in 2013 when he published a controversial review of the high street. He argued that "bricks and mortar retailing can no longer be the anchor for thriving high streets and town centres," and that "town centres need to be repopulated as community hubs." 2019 will be the realisation of this sentiment.
The rise of the plastic free aisle
Birmingham's first plastic free supermarket opened earlier this year. It's one of over 40 similar independently owned shops around the UK that requires the consumer to bring their own containers and bottles. It's a concept that has so far only transitioned to one mainstream retailer in Europe – Dutch supermarket Ekoplaza.
However, with Iceland pledging to go 'plastic-free' on it's own brand products by 2023, it's a trend that will gain momentum in 2019, and whilst we're highly unlikely to see a 100% plastic free supermarket, major UK retail brands will be training their sites on plastic free products and sections.
With increasing media coverage around the impact of plastic waste bleeding into the public consciousness, the UK's high-street will see the introduction of plastic-free shopping as both a moral commitment and an opportunity to reengage customers with their brands.
Retail and Technology are going to get married
At the moment they're only dating but 2019 will be the year where things start to heat up. The brands that will do well next year are those that have invested in unified commerce and continuous concept development; something that is engendered by the adoption of key technologies.
Gathering insights on consumer shopping habits is part of this and throughout 2019 we'll see an increase in the deployment of machine learning and computer vision. Both technologies enable brands to gather insights on every step of the purchasing journey, providing retailers with information on how the customer interacts with the shop.
In a drive to achieve unified commerce, retailers will also increase investment in both back office IT systems and front-end software such as consumer applications. We've already seen hints of what the future supermarket experience could look like with augmented reality apps that guide consumers through aisles to specific products. In 2019 these will begin to truly 'marry-up' with brands, offering customers the ability to use seamlessly integrated platforms to find, browse and purchase products, whether they're online, offline or both; after all the consumer is channel agnostic.
It's been another choppy year for the retail sector but with a number of key trends gaining momentum, 2019 will pave the way for what the future of retail will evolve into.