Odgers Interim at the 2021 MJ Awards: Proud Sponsor of the Corporate Director of the Year Award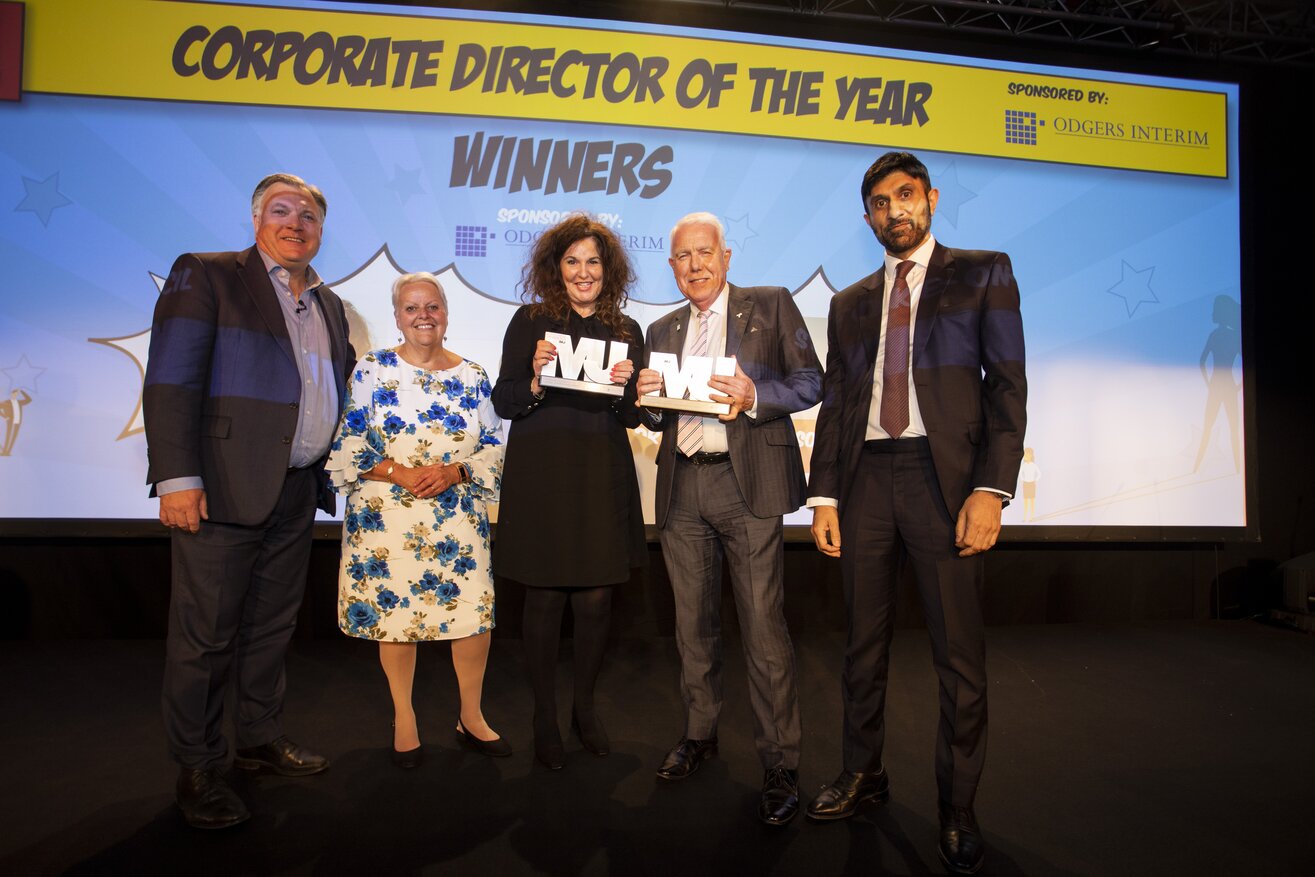 After a successful virtual event in 2020, we were delighted to be back at the first big live event. Held at the Hilton Hotel in Park Lane on Friday 17th of September 2021, the annual MJ Awards celebrate the best of Local Government.
The "Corporate Director of the Year"-Award, sponsored by Odgers Interim, recognises the incredible talent of Local Government leaders and their outstanding commitment to their local constituencies.
The award was presented by Jes Ladva, Partner and Head of Government at Odgers Interim, Ed Balls, Former Shadow Chancellor of the Exchequer, and Shirley Reynolds, Councillor at Telford and Wrekin Council, to the deserving winners Jo Britton and Paul Edmondson-Jones.
Here is what Partner Jes Ladva had to say about the winners of this years "Corporate Director of the Year"- Award:
Winner: Jo Britton, Executive Director of Children's and Family Services at Telford & Wrekin Council
"Achieving an outstanding Ofsted judgment in Children's services is a remarkable feat. To do this in the context of 2020, while simultaneously playing an active role in corporate objectives, was unanimously acknowledged by the panel.
Jo's leadership proved instrumental in ensuring the outstanding platform created can reach yet further across the region and partnership, making her a worthy winner of this prestigious award."
Winner: Paul Edmondson-Jones, Director of Adult Social Care, Health Integration and Wellbeing & Director of Public Health at Stoke-on-Trent City Council
"Paul is a great example of someone leading through uncertainty with insight, intelligence, experience, and example. His leadership and wider contribution internally and externally were universally acknowledged by the panel.
Paul's leadership courage instilled confidence, allowing the service to make difficult decisions in an untested environment.
All combining to make Paul a deserved winner of this esteemed award."
We congratulate our winners on their amazing achievements, and we look forward to the 2022 MJ Awards, where we will once again celebrate the leaders of our Local Governments and their vital work.