Meet the Team - Annaliese Rogers, Consultant in our Housing Practice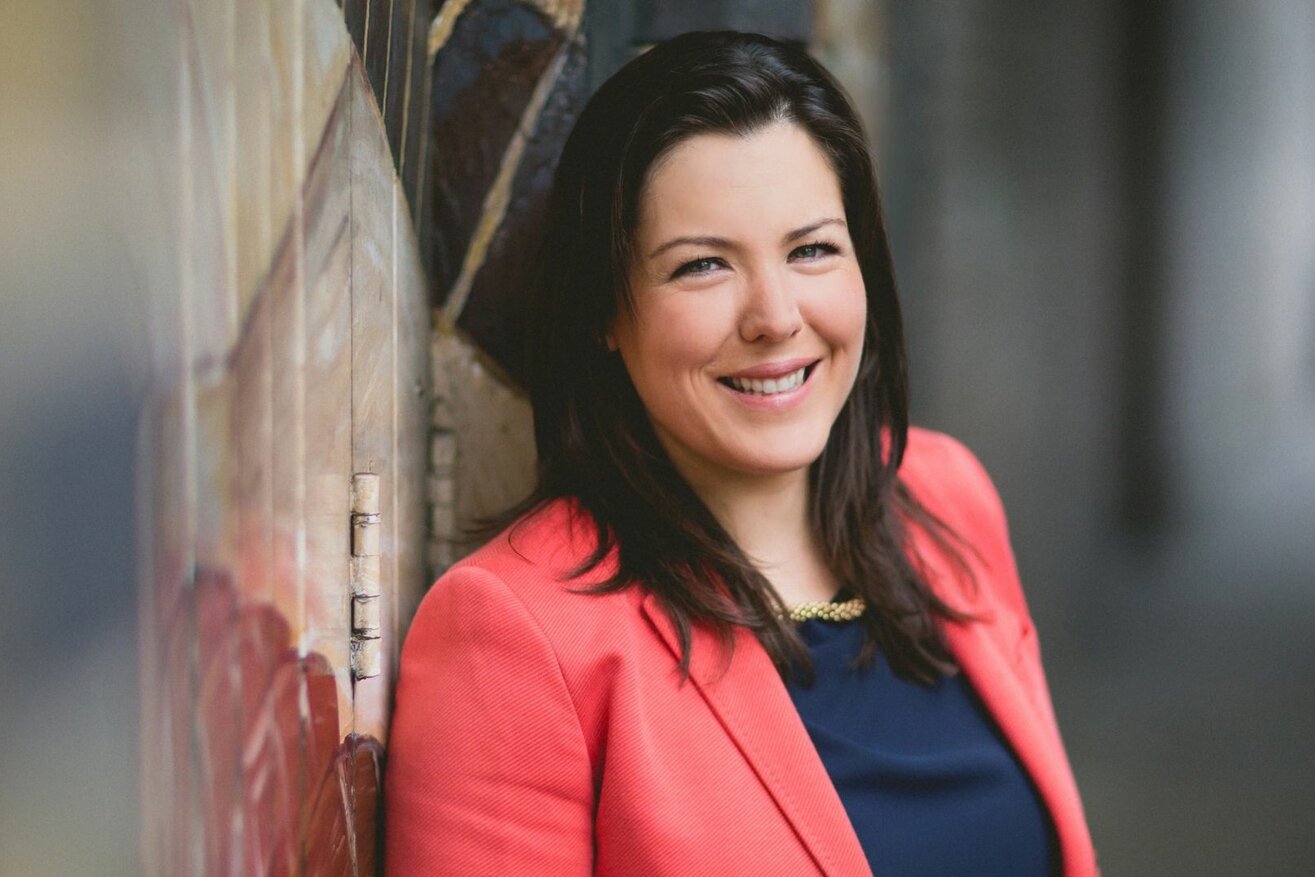 In this series, we invite you to take a look behind the scenes of Odgers Interim and get to know the people that make our business world-class. This month, we talked to Annaliese Rogers, Consultant in our Housing Practice about her role, her motivation to always go that extra mile for her clients, and her life outside of Odgers
Sandra: Annaliese, you have been working across the Housing Sector for many years now, placing incredibly talented Interim Executives across a variety of roles nationwide. Tell us, which aspects of your job do you enjoy the most and what motivates you to be one of the best in your field?
Annaliese: Without doubt, one of the aspects I enjoy most about my job are the people I get to work with. I get to work with some fantastically experienced, motivated, talented, and inspirational people. Whether a Chief Executive, Chair, or Executive Director seeking council and ideas on the best fit interim for their needs, or one of the many superb interims I work with on a daily basis - the common sense of pride is evident and is a pleasure to work around.
I get a real kick out having my own small part to play in helping organizations achieve their aims, by helping them select the right interims to drive things forward. The work carried out by Housing Associations (HA) is so critical; on a macroeconomic scale, and yet also has huge impact on the daily life and wellbeing of so many. I guess, ultimately, I feel lucky and proud to work with so many brilliant people across the piece. In pre-Covid times, I would be out and about meeting people pretty much every day of the week, and I thrive off that personal interaction. There is a lot to be said for the new ways of working and our ability to have a meeting with someone on the other side of the country without stepping out of our home but staring at a face on a screen is no replacement for a real in-person catch up. I am really looking forward to getting back out there as we all start to feel more comfortable with meeting freely in person – just perhaps not every day of the week now.
Sandra: As someone who has worked in the sector for a long time, what do you think the needs of the sector will be over the next 12-18 months, and how can interim executives help to fill them?
Annaliese: The HA sector continues to change and push innovation and growth. The last 18 months have been challenging but have also fast-tracked many change programs and given the confidence to trial something new, even if it is not fully mapped out and tested 100%. I see the next 12-18 months building on this willingness to 'feel the fear and do it anyway'. There are of course many broader aspects to contend with: the net zero carbon agenda, building-safety, and the continued need for more social and affordable housing and the social housing white paper are all up there.
Interims can offer a boost to innovation or a steady hand on the tiller. They can add capacity and capability and are comfortable with ambiguity. They can help deliver change or hold the fort for a period. They are flexible, experienced, will have often worked in multiple organisations, and sometimes even in different sectors, acquiring a broad view of how things can be done. They can impact quickly, in whatever way is needed. They will want to leave a lasting legacy, not only in their own right, but with the people and teams they have helped bring on throughout their assignment. Most interims see knowledge transfer as part of the job.
With so much to contend with now and more on the horizon, many HAs have been increasingly seeing the value of interims, whether for a consultancy piece a couple of days a week, short term capacity issues, or a longer term 5 days a week commitment. Their ability to share best practice across the sector at pace is hugely valuable, and I suspect we will continue to see the sharp uptick in demand to help meet the needs and challenges of the next 18 months.
Sandra: On a more personal note, as a working mum, how have you juggled home life and your career during the pandemic, and what are some of the key learnings you will be taking away from the past 18 months?
Annaliese: Let's just say the juggle has been real! My daughter started reception in 2020, so I am very thankful that home schooling is now a distant memory. Hats off to all the primary school teachers out there!
I am genuinely looking forward to seeing more of my network in person again, but the benefits of ditching a 2-hour commute, 5 days a week cannot be denied! Being able to work from home some of the week has definitely helped ease the juggling of running a home, family, and a full-on job. I'm sure anyone with any caring responsibilities will attest to the benefits the flexibility gives. Some days I will log on in the evening after putting my children to bed to finish off some work, but I am happy to do that as the trade-off is beneficial to the whole family and is worth it. The "lunch-hour laundry" is here to stay – but like many we are still working on finding the right balance between time in the office together, time working from home and time out catching up with clients and candidates.
Sandra: If you look back on your career to date, can you tell us about an interim placement you are particularly proud of and why?
Annaliese: Some years ago, I was called by a CEO on Boxing Day. His Finance Director had been taken ill right in the middle of a critical piece of work. We had built a strong working relationship over the years of us working together and he trusted me to select the candidate I thought was the best fit for their needs, and we had an interim FD start work the following day – everyone was happy! The pace and excitement of interim and the ability to genuinely help clients through what is often a tricky time is what has kept me interested, engaged, and excited for the best part of 20 years.
To get in touch with Annaliese, or find out more about Odgers Interim, please get in touch here.