Levelling up: a greater emphasis on regional diversity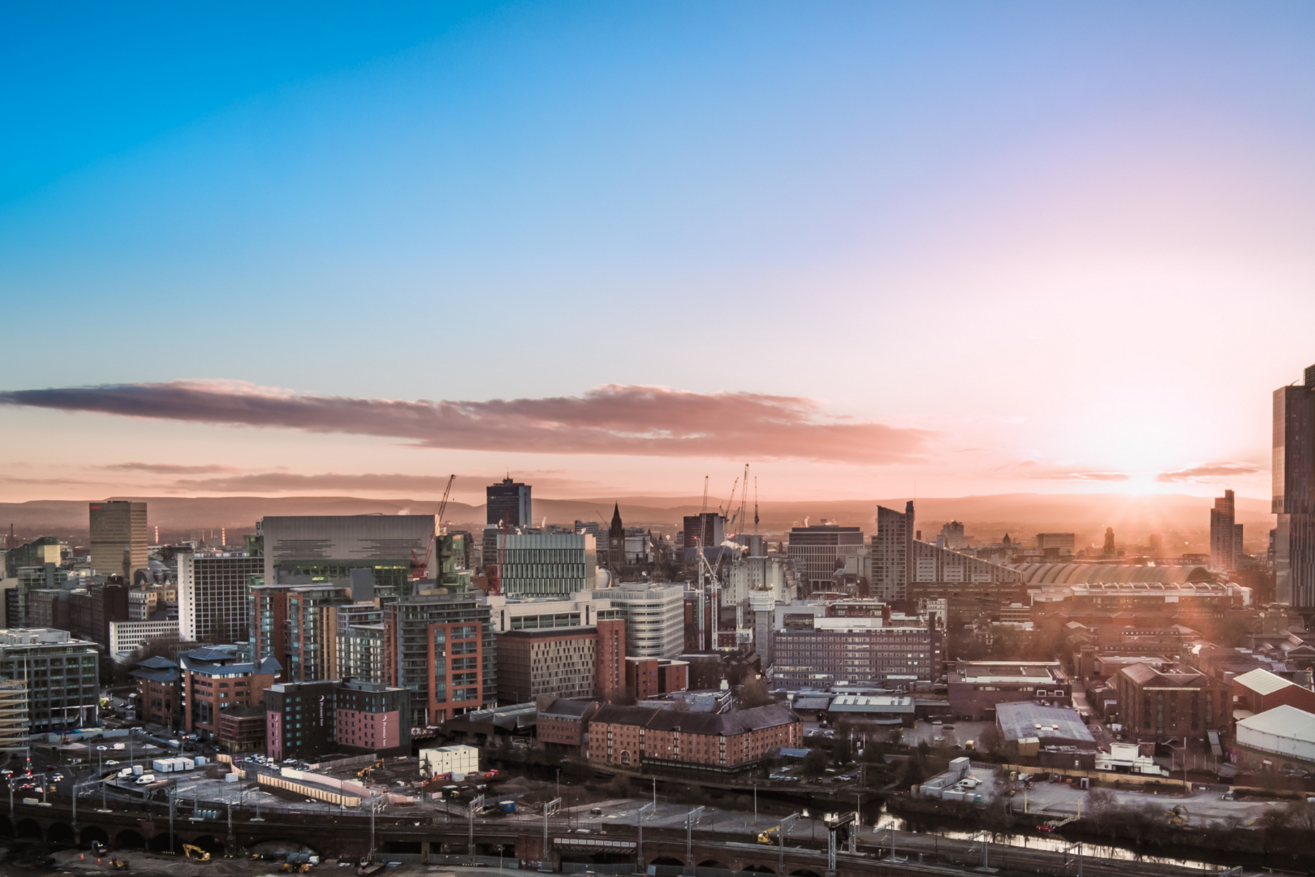 Acceleration in the regional rebalancing of the UK economy calls for a change in mindset regarding talent shortlists, says our Principal Consultant, Business Services & Life Sciences, Ross Gordon.
One positive to emerge from the misery of the pandemic is an acceleration of the levelling up agenda. Several factors are at work here.
For a start, events of the past couple of years have underlined some of the regional disparities across the UK in terms of wealth and access to services and opportunities, highlighting the necessity to move faster on rebalancing measures. Yet alongside this, a massive wave of digital transformation coupled with the Work From Home revolution sparked by lockdowns has already brought about significant change.
In the WFH era, with homes doubling as offices, many executives have taken the relocation plunge and moved, often in the process realising a dream to 'escape to the country' and establish a better work-life balance. Often such moves have entailed a relocation to a different part of the UK – as exemplified by this BBC story on How Covid has changed where we want to live.
All of this has implications with regard to the hunt for talent. But first it's important to elaborate on why levelling up matters.
The Levelling Up white paper, published in February 2022, sets out the Government's grand ambition to "spread opportunity more equally across the UK." Its policy objectives are laudable and, for the longer term health of the economy and society, need to be met.
Damning research from the University of Sheffield found the UK has a higher level of regional inequality than any other large wealthy country. While last year's Industrial Strategy Council report Devolution and Governance Structures in the UK concluded we are also one of the most politically and fiscally centralised large countries in the developed world.
There are clear alternatives to the stark concentration of wealth we see in London and the South East. Germany, for instance, has a successful economy not centred on one big city. As this research shows, London is the leading European city by GDP, but is the only UK city to feature high on the list. Whereas there are five German cities in the top 15: Munich, Berlin, Hamburg, Stuttgart and Frankfurt.
The unequal state of affairs on our shores has been readily apparent for a long time. The Core Cities group – comprising 11 second-tier city members: Belfast, Birmingham, Bristol, Cardiff, Glasgow, Leeds, Liverpool, Manchester, Newcastle, Nottingham and Sheffield – has been lobbying for levelling up change for a quarter of a century. Time and again, often supported by compelling academic evidence, it has argued the case that behind the world's most successful economies lie successful cities, and that the path to increased city competitiveness is one of devolution and decentralisation.
Certainly, the Northern Powerhouse and the rise of the metro mayors are steps in the right direction, but it's important to appreciate that levelling up is about more than infrastructure projects and local politics – important though these aspects are.
Which brings us back to the question of talent. Organisations should increasingly consider candidate shortlists that offer a regional spread. There are several reasons for this. Diversity, is good for business as it helps avoid narrowness of thinking and may therefore have a positive impact on business performance.
Secondly, with the war for talent in full swing, tapping into a wider pool of candidates has to be good thing. Many interim executives are now happy to travel relatively long distances to the office…particularly if they only need to be there one day a week and can work productively from home the rest of the time. And thanks to the 'race for space' there is now a higher number of top quality executives in the regions than ever.
We are extremely passionate about our regional presence, with partners based in offices across the UK including, Leeds, Manchester, Birmingham, Aberdeen, and Cardiff. Our national reach enables us to find candidates from across the UK helping us to overcome the war on talent and deliver regionally balanced shortlists.
Organisations should celebrate their presence in more challenging regions, and the career opportunities and valuable inward investment this brings. With technology making working from home, virtual call centres and the like a straightforward proposition for many businesses, there is no reason why deprived (yet often beautiful) areas cannot benefit from an influx of talent and spending power.
Major problems remain to be fixed, however. As Barrow & Furness MP Simon Fell notes in an insightful piece, levelling up requires apprenticeship schemes to work as intended.
In the post-industrial towns of Northern England, the number of people starting apprenticeships has fallen in all but two constituencies. The main cause? A drop in the number of small and medium sized businesses offering apprenticeships. Clearly, the Government should find a way to make it easier for SMEs to take on apprentices to help invigorate local economies.
There is a long way still to go on the levelling up journey. But it's heartening to observe a quickening in the pace of change.
For more information, please contact Ross Gordon.