In a time of headwinds, aviation needs more automation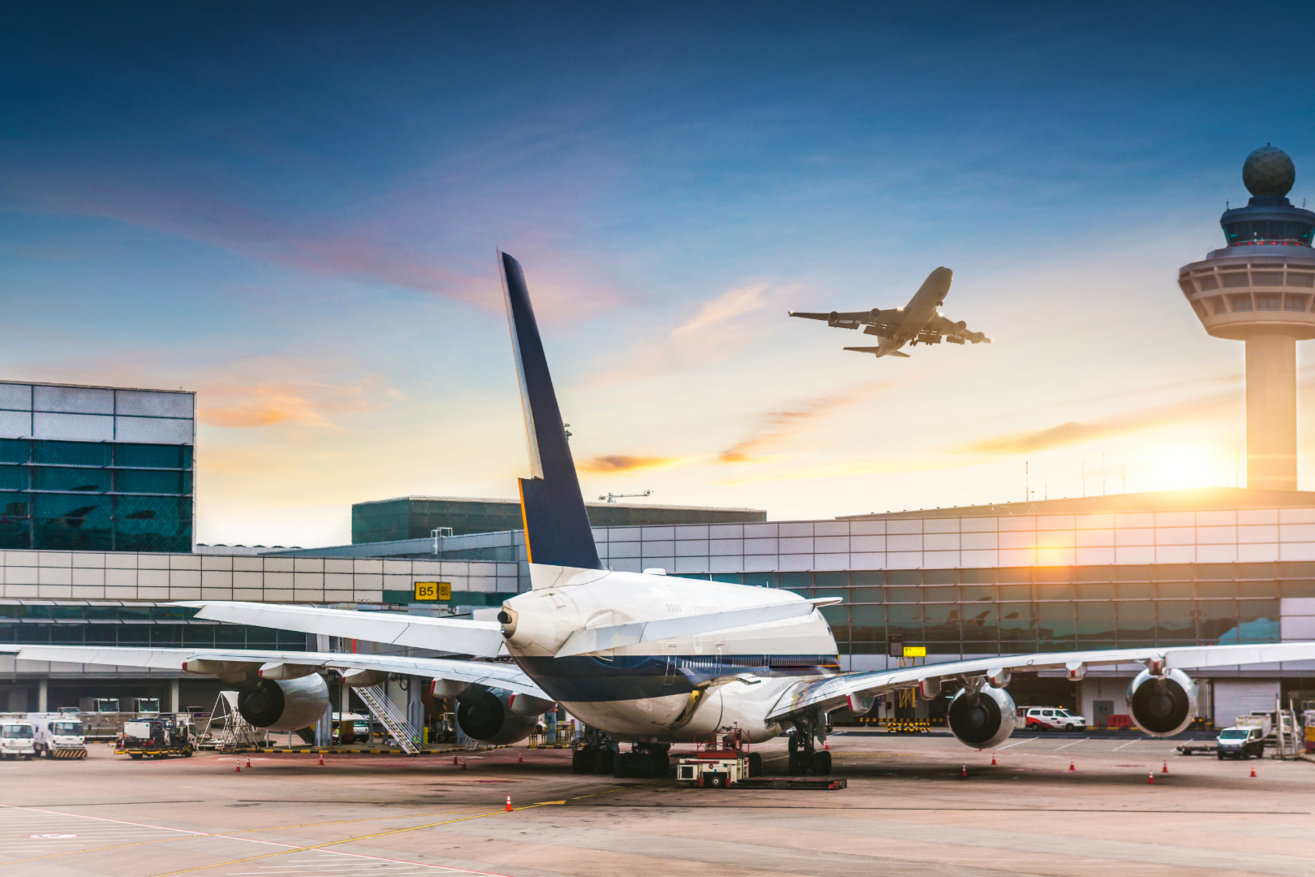 Airlines and airports have struggled to fill certain roles after making drastic cutbacks. Automation holds the answer to some of the sector's problems, says Chris Jones, Principal, Industrial and Transportation.
We can all appreciate that the aviation sector has endured some challenging times over the past couple of years. The Covid pandemic required many in the industry to furlough over 90% of their staff and watch revenues disappear overnight, while still having to maintain expensive assets in the form of aircraft and airports.
The sector was hit as hard as any. One could sense the feeling of relief when restrictions were eventually eased, and planes could fly again.
Scroll on to summer 2022 and airlines and airports would not have wanted to find themselves in the headlines for all the wrong reasons once more. Flight cancellations and delays appeared endemic, all at peak season when those businesses were keen to restore lost revenues and confidence in their industry.
We have witnessed the resulting blame game, with airlines pointing the finger at airports for lack of staff numbers and vice versa, Remainers blaming Brexit and politicians citing Covid as the cause. It's hard to pick sides amid such a complicated set of circumstances.
Of course, to survive during the pandemic both airlines and airports had to make drastic cuts. Now, many people who left aviation are reluctant to return, having found improved pay and conditions in other sectors such as logistics which fared better during the pandemic.
This has led to criticism of airlines and airports for not foreseeing the recruitment problems they have faced. It takes a lot of time and effort to train people with no sector experience to the point where they can operate. Especially in airside roles.
However, maybe these clouds have a silver lining. This could be an opportunity to increase levels of automation and reduce reliance on humans for some of the roles where recruitment is currently a struggle.
Obviously, this has not come in time to rescue the summer season this year. But with British Airways announcing that cancellations will go on until at least the spring, it's clear these issues are not going to be resolved any time soon.
Automation is far from new to aviation. Flight management and baggage handling systems have been around for years, largely going unnoticed until there is a problem. Who can forget the chaos caused by the failure of the baggage handling system when Heathrow Terminal 5 opened for business?
App development has made ticket purchases and check-in far simpler and more efficient. Taking bodies' out of the process has lowered costs too.
Yet both airports and airlines still rely on human capital to fulfil a large number of roles. And passengers will always wish to see 'boots on the ground' when the inevitable technical issues arise with IT systems. We do prefer to complain face to face when we can.
There are examples from around the globe of increased use of technology in aviation. For instance, the FLEET autonomous checked baggage system negates the need for conveyor belts to be loaded by hand. The same developer has also created automated security screening lanes.
Ground handling, the area blamed for a lot of the staffing issues, should be targeted for a reduction in human involvement. Robot vehicles reliant on AI, such as those developed by Orok, could help replace staff required to load and drive baggage carts; with the added advantage that they are electric, thereby reducing carbon emissions. These modular Orokarts can be easily scaled up or down in line with demand and it is estimated that they can reduce operational costs by 50%.
Humans will of course always have a place in aviation. Some thought that autopilot was the end for real pilots, but people and tech simply complement each other, even helping reassure passengers. Why couldn't other roles and processes be the same?
There is little to fear from automation if introduced correctly and this should and could be seen as making human roles easier and more efficient. Given that the recruitment situation is not going to improve any time soon, increased automation, despite the high initial costs, could be the longer-term solution. Aviation can look to other sectors, including manufacturing and logistics, to learn how they have successfully converted certain roles from manual to automated. The industry should take the opportunity presented by the current difficulties to ensure a more robust and flexible model is created to match future demands.