Greener utilities: will they meet the ambitious zero-carbon targets?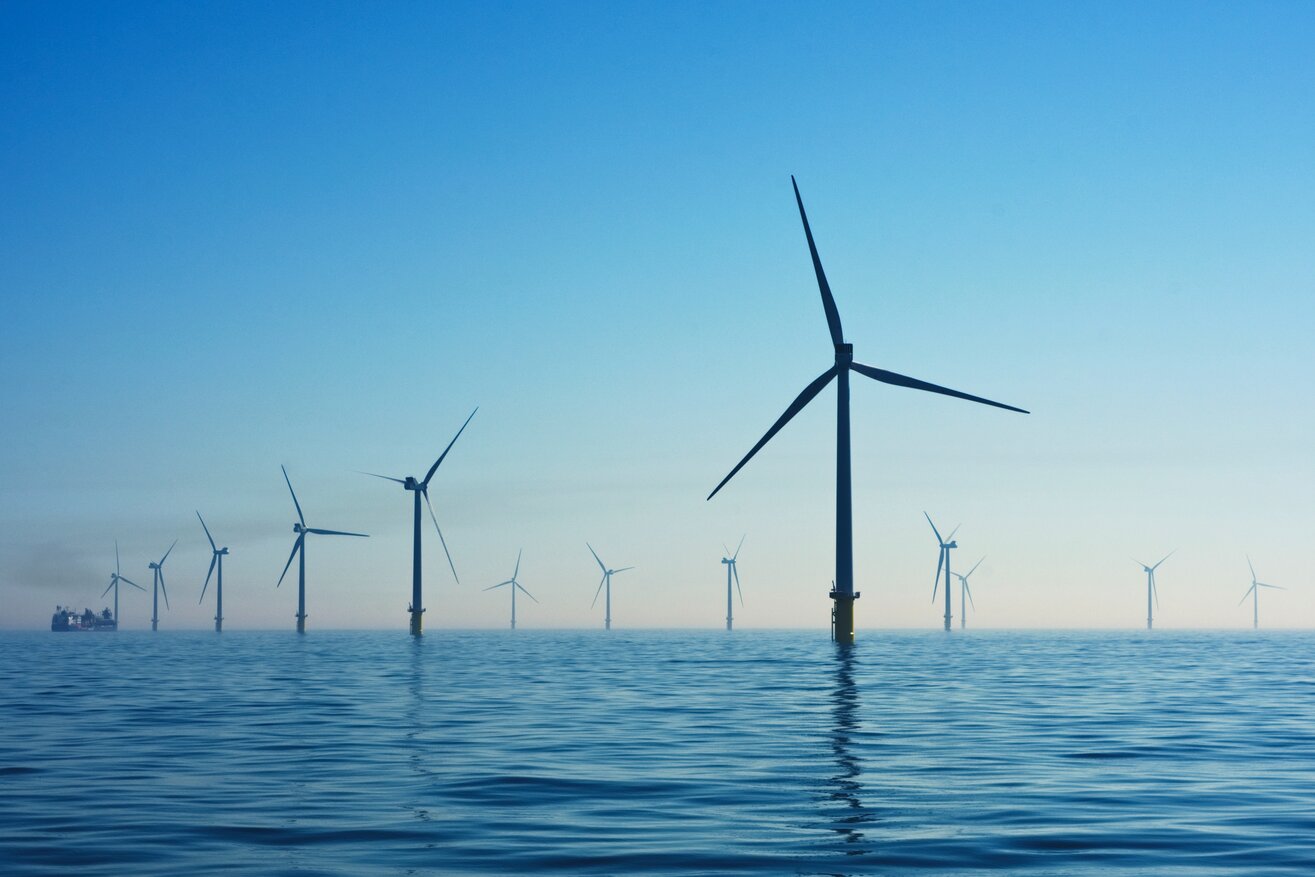 Terry Noble, Consultant in our Energy & Utilities Practice, discusses the future of the utilities industry as it moves towards achieving net zero emissions by 2050.
The signs and impacts of global warming are speeding up; the five-year period from 2014 to 2019 has been the warmest on record and sea level rise has increased to 5mm per year from the 3.2mm previously. The chief executive of the UK Environmental Agency warned that we are quickly moving towards the "jaws of death" moment as supply is drying up whilst demand is only increasing - water shortages are foreseen within the next 25 years. The startling statistics predicting the future outcome of our detrimental trajectory of carbon emissions and excessive consumer behaviours have put the consequences of our actions into a greater perspective as we consider the prospects for younger generations.
Following mounting pressure to enforce limits on carbon emissions, the UK government announced new legislation earlier this year to achieve net zero emissions by 2050. As the first country in the G7 to make such an ambitious move towards a more sustainable world, there is increased pressure to live up to the promise. Several national milestones were reached this year, including going three days without coal power, and so the UK is showing signs of promise to realise such ambitions.
Climate change is a multifaceted issue, and so there must be action across departments from agriculture to transport but ultimately utilities is at the heart of the challenge as the underlying provider of carbon-emitting energy and water.
Across energy and water, regulators are putting demands on the utility providers to invest in sustainability initiatives. As a result, leaders of utilities companies are considering their own actions and evaluating whether they are doing enough to meet their customer's sustainability demands, and the targets set by regulators and government policy. Energy companies, from the big six and new start-up competitors, have already made the transition to be providers of 100% renewable energy to their customers. Water companies have also announced great progress in the reduction of the number of pollution incidents (39% on average since 2015). However, there is still major pressure to improve exponentially if the UK is to keep the legally-binding promise to be carbon neutral by 2050, or in the case of the water industry, their target of 2030.
Despite record-breaking protests for climate change in the past few months, public adoption is still a major difficulty for utilities companies. There appears to be high support but the up-take is low for many initiatives. Companies need to be clear on the tangible benefit in order to encourage consumer behaviours to change. This seems to be the position of the UK government; for example, electric vehicles are to have green license plates that will provide them with such rewards as free parking. Bristol Water have also taken action to support greener behaviours in their scheme to provide water fountains across the city. Taking on a great environmental challenge of single-use plastics, this is expected to make an impact and save over 100 million plastic bottles from entering our waste stream by the end of 2019
There have also been major challenges on the supplies of energy and water due to extreme weather conditions. Thames Water in particular has noted this as being a strain on their maintenance plans as pipes have been more prone to damage with the hottest summer on record and the "beast from the east" last year. Leakage is a universal problem across regions, but the industry has promised a 16% reduction over the next five years; it is the most ambitious plan for leak reduction the industry has declared in twenty years. New technologies and great innovation, however, are ensuring a "calmer" operation. But, with companies committing to more resources and new techniques from the introduction of technologies such as satellite imaging and drones, or in the case of South Staffs Water, HydroSEAL – blocking the small ruptures in pipes with a gel-based sealant – there can be a larger reduction in the time taken to identify and fix background leaks.
Increasing demand on utilities, from an escalating population and the Government's promise to increase housing construction to 300,000 per annum, is taking its toll, especially as infrastructure is becoming increasingly complex and extensive but simultaneously more vulnerable as a result, making it prone to disruption; earlier this year, the worst black-outs in over a decade took place as a result. Several energy companies are responding to this with new initiatives to reduce impact and likelihood of this happening again. Centrica recently introduced smart water heaters as part of their Smart Homes that respond to the energy demand on the grid – making it so that certain appliances, such as a boiler, are turned on when usage is low and off when there is a surge in energy demand. Octopus energy, one of the emerging energy companies, has opened an off-peak plan that encourages customers to avoid the peak times for a reduced cost, thereby reducing the demand and difficulty in supply.
The UK government has backed many of the plans to construct renewable energy sites, including promising offshore wind developers £557m of state subsidies (in exchange for industry investment of £250m over the next 11 years). But last year it pulled funding out of a major project to build tidal energy sites in Swansea Bay, justifying the retraction of the £1.3 bn investment as the money would go further in offshore wind investment. Although a calculated decision, the project is due to go ahead with private backing as there is potential in the next 6 years to power 150,000 houses with the addition of solar panels. Tidal is a renewable energy source that has been setback with challenges of high capital costs, technological uncertainty and possible environmental impacts. However, Minesto received further investment from the European Regional Development Fund through the Welsh Government earlier this year to develop their technology off the Welsh coast to be able to produce 80MW – enough to power 60,000 homes. So, despite scepticism in marine energy, we may be seeing more adoption in the coming years that will boost our renewable energy potential higher than initially predicted.
Beyond solar, wind and tidal, the water industry is making strides in energy production and recycling by-products. Water companies generate waste in water processing systems that companies are capitalising on. For example, Northumbrian Water has already invested £75 million into a Thermal Hydrolysis Advanced Anaerobic Digestion (AAD) system that converts 100% of their sewage sludge to biogas which then is made into renewable energy and fed into the national grid.
In this push to a more sustainable Britain, collaboration is critical. Consumers are demanding immediate action, but the changes must be implemented in a planned, calculated and strategic manner that will ensure long-lasting success. Work across sectors but equally further collaborative projects within water and energy, that incorporate the providers, the regulators and NGOs, will allow the problem to be tackled from multiple perspectives to get maximum impact.
The bold 2050 target for net zero carbon emissions has set the UK as a global leader in sustainable change. Utility companies have taken on the challenge and we are already seeing expedited progress in energy and water. Earlier this month figures revealed that the substantial development of renewable energy is making headway with renewable energy generating more electricity than fossil fuels in the third quarter of this year. As the industry continues to develop new technologies, implement them and push their sustainability prospects further, the UK is set to become a key global player in green utilities.
For more information, please contact Terry Noble.