Getting ready for take-off: aviation faces staffing and marketing challenges as travel recovers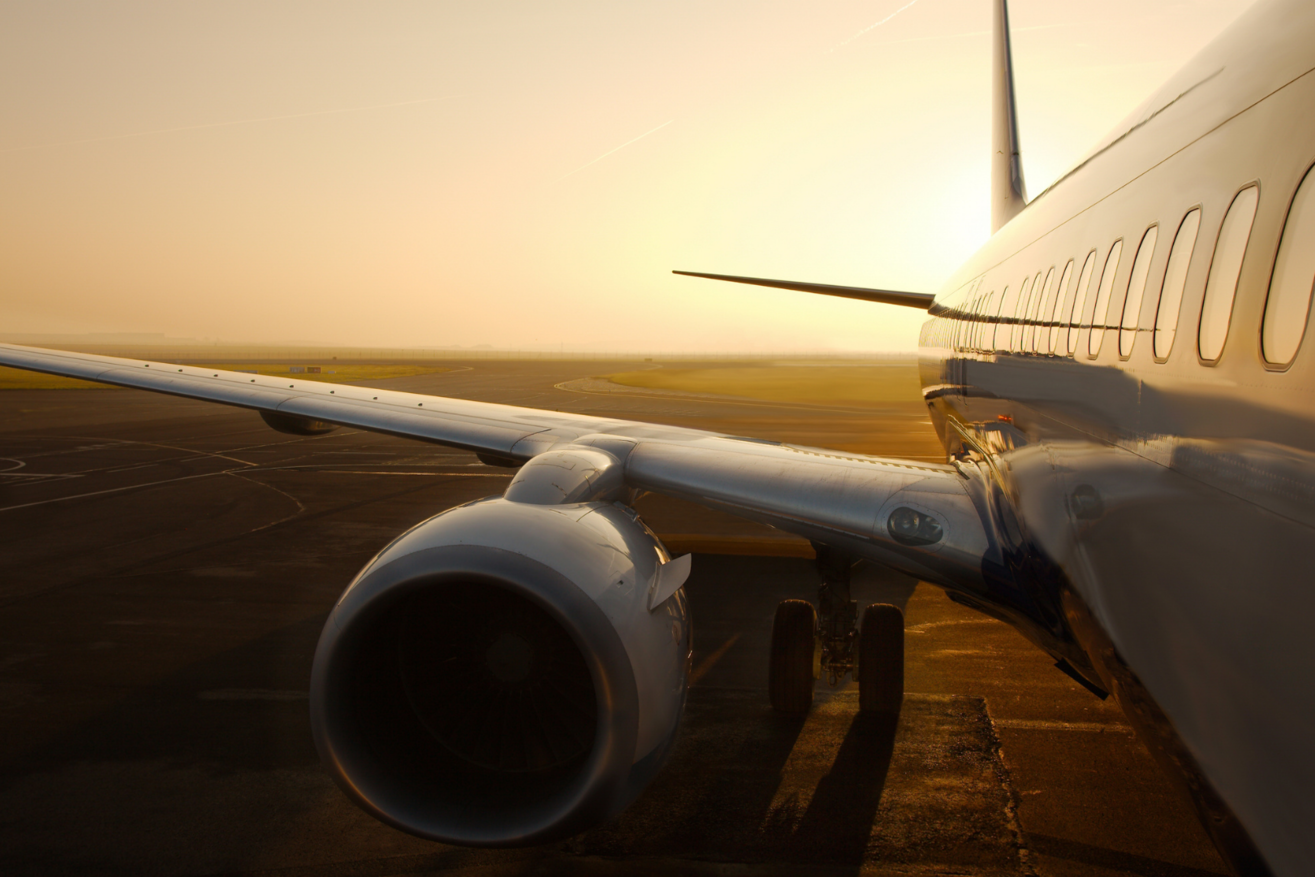 Aviation is showing strong signs of recovery after a severe contraction in demand. But making the most of a return to growth means attracting new people to work in the sector and overcoming image problems, says our principal consultant for transportation Chris Jones.
Not that long ago many of us took flying for granted. Catching a flight for work or a well-earned break in the sun was second nature.
COVID smashed those habits to smithereens. Travel restrictions and the rise of video calls accelerated by the pandemic saw demand plummet. Research from aviation analytics firm Cirium finds there was a 71% slump in international flights in and out of the UK in 2021.
Furlough aside, there was no financial support for an ailing industry and inevitably the brutal contraction in demand was reflected in widespread job cuts. In March 2021, the UK's largest union Unite criticised the government for treating aviation as the 'forgotten' industry when publishing research showing the loss of more than 5,000 UK aviation and related jobs every month.
Fast forward to today and the situation looks somewhat different. There's a far more optimistic tone to my discussions with airport CEOs, some of whom anticipate a return to pre-pandemic levels of demand this summer – although of course fears of another worsening in the Covid situation haven't been entirely banished.
Resurgence in demand for flights will almost certainly be driven by short haul leisure travel, with budget carriers such as Ryanair and easyJet likely to lead the charge by offering some enticingly cheap offers.
Package holiday operators such as TUI and Jet2 have launched aggressive marketing drives. The former is using the 'Live Happy' tagline to promote the breadth of its offer to consumers, many of whom have been starved of international travel over the past couple of years. If short haul leisure bookings boom as predicted, aviation bosses will be living happier too.
Given that the industry haemorrhaged employees when tight travel restrictions were in place, the return to growth poses a staffing headache. Many customer service specialists, baggage handlers and other operational people have left aviation for different industries such as logistics and distribution and will not be returning. Aviation needs to find new ways to attract people into the industry.
At Odgers, our focus is on the more senior level roles. However, the change in market dynamics has implications at the executive level too. While running airports isn't really the sort of job you can do from home full time, attracting talent able to bring in valuable best practice from other industries may call for greater flexibility and more open-mindedness with regard to hybrid working. It goes without saying that for many people, a lasting effect of the pandemic is a shift in expectations regarding work/life balance.
The pandemic has also influenced people's perception of risk. Whereas once fear of flying was all about plane crashes, today the industry has a big issue to deal with around hygiene amid consumer concerns about catching Covid. The industry needs to bring in more marketing communications talent to address perception problems as a failure to properly reassure the public may restrict the size of the bounce back.
As things stand, it looks like the long haul market and business travel will not come roaring back to the same degree as short haul leisure flights. Not in the short to medium term at least, and in the case of business travel there has to be a question mark over whether it will ever fully recapture past glories. The proven effectiveness of Zoom and Teams meetings has made some categories of travelling for work much harder to justify; all the more so once the environmental dimension is factored in alongside cost considerations.
Such issues aside, things are definitely looking up for the aviation sector which is looking forward to a summer with more passengers in the sky. But to make the most of improved circumstances, there is a lot of rebuilding still to do. And Odgers Interim is on standby to help.
For more information, please contact Chris Jones.