Exploring the growth, popularity and opportunities for Mobile Gaming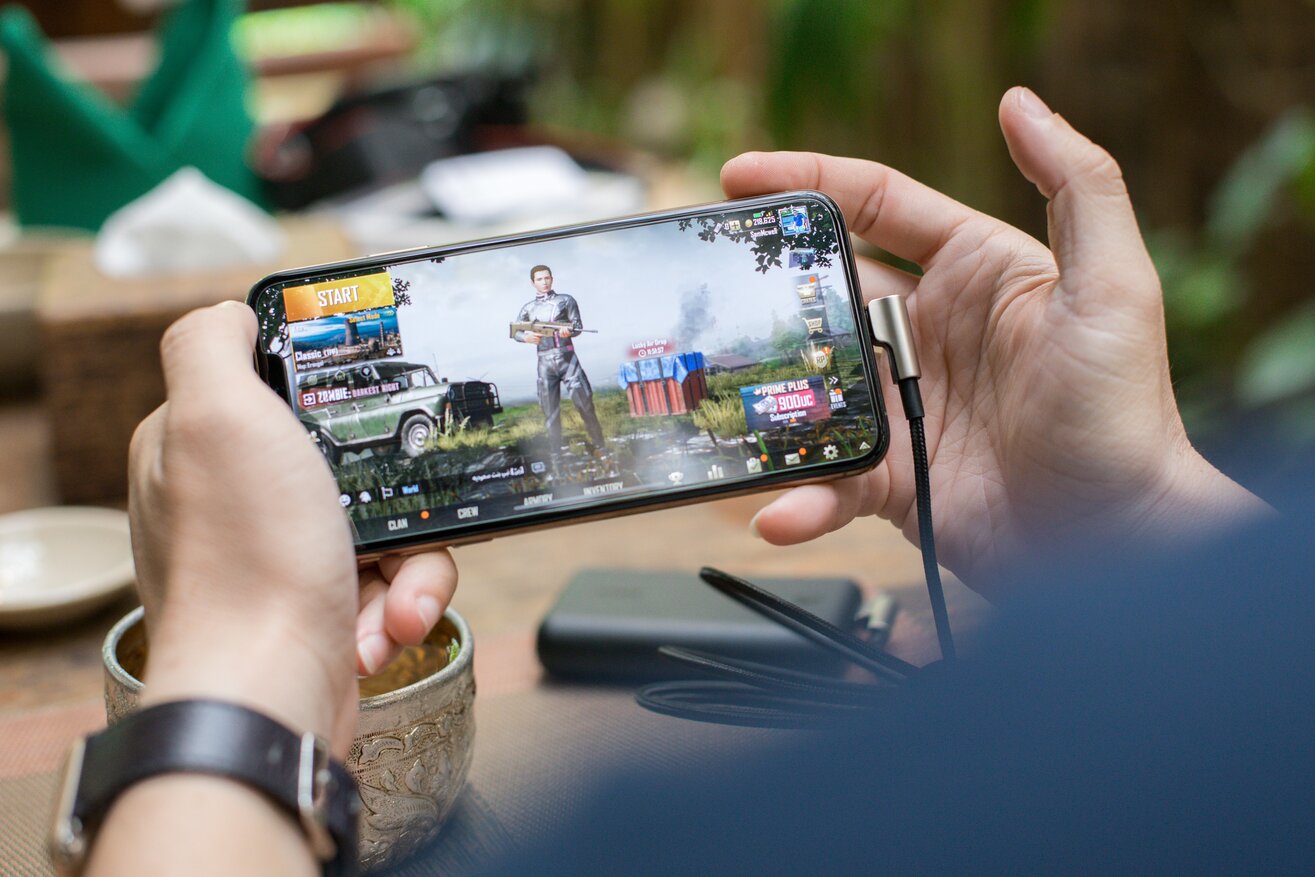 Bambos Eracleous, Partner and Head of the Media & Entertainment Practice, discusses why mobile may soon overtake the console and PC to become the future of gaming
Mobile gaming is one of the most significant developments within entertainment over recent years. What used to be a relatively small part of the gaming eco-system has now become an estimated $86bn global market of its own.
Designed for devices such as smartphones and tablets, mobile games are typically downloaded from app stores and offer something different to the traditional console-gaming experience. Their popularity with the casual gamer stems from their mix of playability, mobility and limited cost (either free or relatively cheap to buy). It is estimated that as much as one third of the world's population currently plays mobile games and with the global adoption of 5G and the constant development of mobile devices, this figure will continue to rise as games become more immersive.
With such a vast and global reach, mobile gaming is now attracting significant interest from both investors and advertisers. This is hardly surprising given that a worldwide campaign, such as the launch of Pokémon GO in 2016, can potentially reach over a billion users. Although these numbers used to drop over time, the 'shelf life' of a popular franchise has improved over recent years as mobile game communities began to grow. A characteristic that was once solely associated with only the most successful console-games, 'social' has now become a key feature of mobile gaming too, forming daily habits and enabling continued engagement amongst players.
Although these communities do not account for all users of mobile games, they are particularly significant from an investment perspective. Markets now look at the opportunities offered by mobile gaming and the growth of its core franchises in the same way as the early years of arcades, consoles and PC gaming. The companies that continue to attract serious interest are those who can create a worldwide hit akin to Angry Birds or Candy Crush whilst continuing to invest in their established franchises through the retention and acquisition of users.
It is in this area where the larger operators have a distinct advantage. Their scale provides opportunities to both develop new content and to invest in marketing channels that grow user numbers and revenue. Increased player numbers lead to more data over time, allowing the larger companies to track and model every player interaction through sophisticated segmentation tools. This in turn provides an even greater depth of unique user experiences which feeds the long-term popularity of the games. The businesses that maximize the lifetime value of their players through this advanced use of machine learning technology and algorithms could therefore experience huge commercial growth.
Significant and sustained user numbers take time to build however, so perhaps the more immediate opportunity for mobile game developers is advertising. This part of the industry is evolving quickly and could generate significant revenue given that so much time spent on mobile games remains un-monetised. While approximately a third of all mobile downloads are games, only $3bn of the $133bn mobile advertising market is accounted for by in-game advertising.
As you would expect, the number of non-paying users is far greater than the figure for players who pay for in-game purchases. However, with so many mobile games being played per day, it is no exaggeration to think that advertising can produce billions in new market value for the industry over the next few years. Developers are also becoming more adept at introducing ads to games in ways that keep both the pay and non-pay user groups engaged.
All of this means that there is currently a big appetite to invest in the industry, particularly as the pandemic has led to further growth in all forms of gaming. More gaming content and infrastructure companies will explore potential IPOs and M&A whilst established gaming companies will seek to increase their exposure to mobile gaming, especially as producing hits in such a crowded market can be tough.
As for the games themselves, their design and social features will continue to evolve as developers look to increase users' interaction outside of the gameplay environment. Hi-fidelity graphics, character design and increased levels of art style will begin to provide a more attractive bridge between console gaming and mobile, as was the case with last year's hit, Genshin Impact. There is also scope to develop the genre of 'massively multiplayer online' games, such as World of Warcraft, to the point where users can start playing on a PC before moving seamlessly to mobile to continue.
Just like console gaming before it, perhaps the next significant step for mobile will be increased cross-over with other areas of the entertainment landscape. This evolution, coupled with our thirst for content and over-exposure to mobile devices, means opportunities for the industry's growth will continue at a pace.
For more information, please contact Bambos Eracleous.