Empty shelves: overcoming supply and sustainability hurdles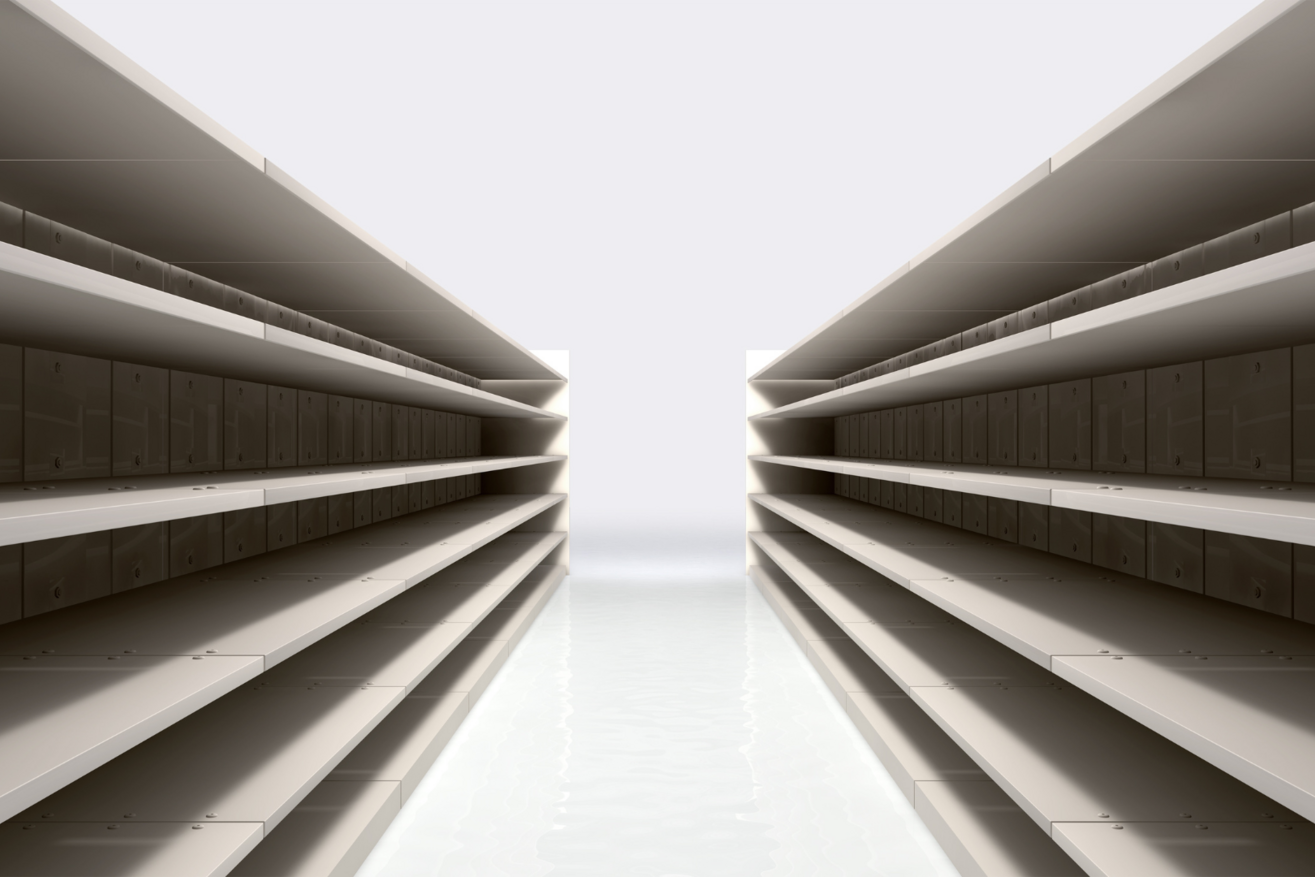 Supermarket shortages have become a familiar sight and illustrate the pressing need to resolve a host of supply chain challenges, say Zoe Wakeham and Daniel Wood, Consultants in our Consumer & Retail practice.
Take a stroll down the fresh fruit and veg aisle of your local supermarket. What do you notice? Chances are that once well-stocked shelves are emptier than they used to be. Perhaps frustratingly so.
Even if you haven't seen the dearth with your own eyes, you will have been bombarded with headlines and social media commentary about the situation. These supply chain issues are a tough nut to crack – assuming you can find the nuts you want in the first place.
Back in December 2022, the National Farmers Union warned that the UK was "sleepwalking" into a food supply crisis with farmers under immense pressure due to soaring fuel, fertiliser and feed costs. With retailers often refusing to pay higher farmgate prices that reflect the true cost of production, some UK growers of produce such as tomatoes and cucumbers decided to stop growing them out of season this winter as the sharp rise in fuel prices meant it was no longer financially viable to heat greenhouses. One in a complicated array of factors causing supply shortages.
At the beginning of March, Henry Dimbleby, who a few days ago resigned as Government food policy advisor, blamed shortages on the UK's "weird supermarket culture" which in his view is causing a market failure because suppliers are locked into contracts with supermarkets while burdened with rising costs. The market dominance and thus buying power of the leading supermarkets allows them to put the squeeze on suppliers in various ways.
Tesco recently asked suppliers to pay fulfilment fees with those who choose not to toe the line facing the possibility of cuts in the amount or range of products ordered. As leading trade magazine The Grocer observed last year, in a world where data is power, supermarkets with their deep knowledge of consumer shopping behaviour continue to strengthen their hand.
Bad weather that disrupted harvests in Spain and Morocco has also contributed to shortages of certain items. But it is wrongheaded to pretend climate is entirely to blame. Under the self-explanatory headline "Stop blaming bad weather for empty shelves, it's a lack of competition in the food industry", CityA.M. pointed to a recent report from ETC Group, Food Barons, which highlights that many parts of the agricultural and food system have been captured by between four and six giant companies. Farmers are caught in the middle, in thrall to large corporations when both buying and selling.
Then of course there is the impact of Brexit, whether that be on labour shortages that affect crop-picking in the UK or the extra complications facing EU suppliers with respect to exporting to the UK. In a recent interview, former Sainsbury's CEO Justin King observed the sector has been "hurt horribly by Brexit."
On top of this, suppliers and retailers are grappling with a series of related major issues. The drive towards greater sustainability is an obvious one but others include the lingering aftermath of the pandemic and its disproportionately higher impact on lower income economies, emerging agricultural diseases and geopolitical disruptions such as the war in Ukraine and a deterioration in the relationship between the West and China.
All in all, it's an incredibly complicated picture. It's hardly a surprise therefore that we have seen an upsurge in demand for experienced interim managers who have the supply chain expertise to address these many challenges. Roles we have filled include a Supply Chain Director tasked with transforming logistics and warehousing for a major retailer and an Operations Director whose focus is on driving factory efficiencies.
We are keen to promote and facilitate debate on this fascinating topic and will be holding an event on it in the coming months. Specific details will be available soon – and unlike some shelves, this promise is not empty.