Case study: Interim CHRO and Interim CIO of Zellis, a Bain Capital portfolio company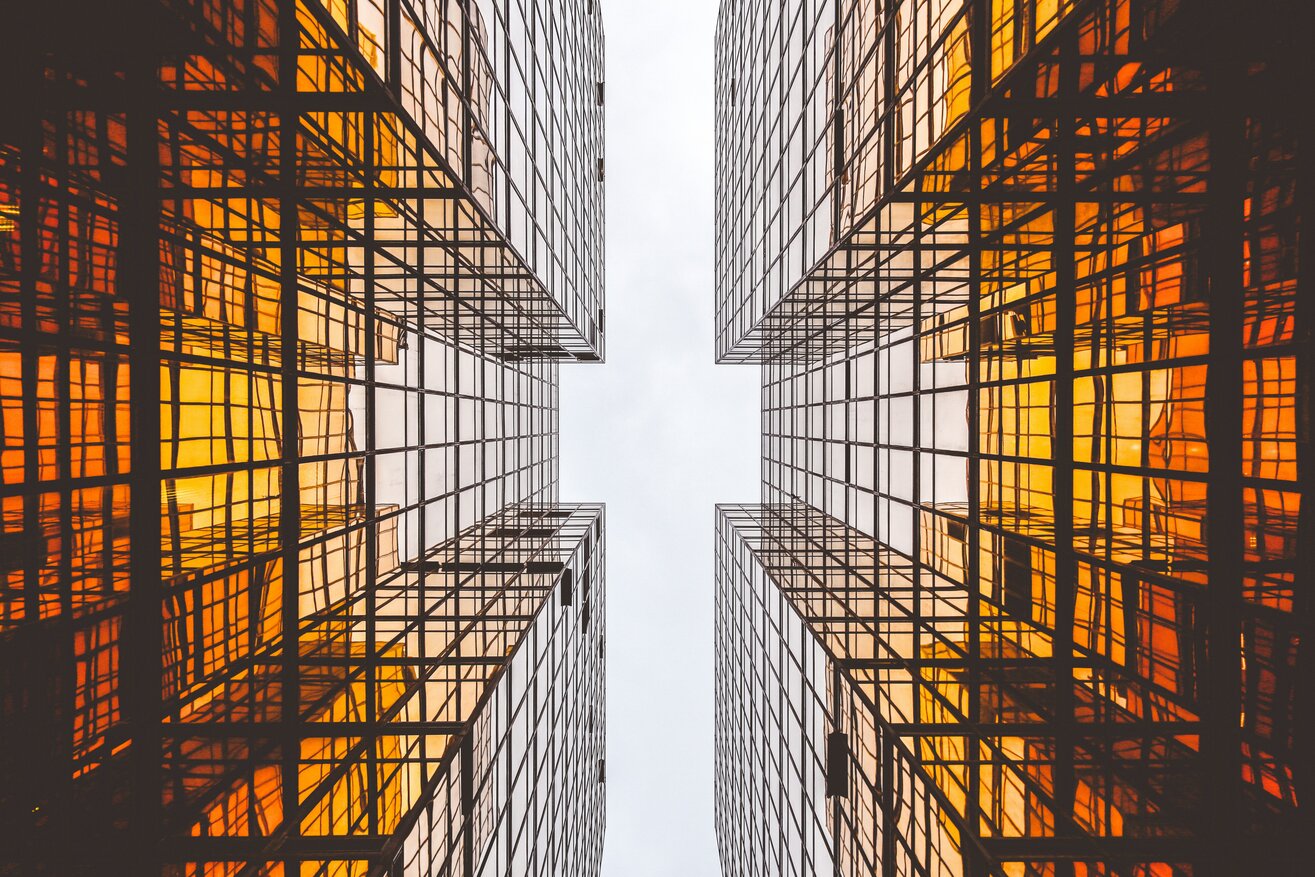 Paul Wright, Head of our Technology Practice, speaks to Tony Perks, Interim Chief Information Officer (CIO) and Daniel Kasmir, Interim Chief Human Resources Officer (CHRO), about their recent assignments through Bain Capital at Zellis (formerly NGA UK) following their acquisition of the payroll and HR software and services company
The issue:
Bain Capital is one of the world's leading private equity (PE) firms and has a long history of accelerating the growth of the companies they invest in. Bain Capital expanded their technology portfolio by acquiring Zellis in January 2018. The payroll and HR software and service provider was formed when the PE business purchased the mid-market and SME assets of the NGA HR Group from Goldman Sachs and KKR.
The acquisition of two divisions of a company and their integration into a single organisation is complex. This is particularly true of this case, as NGA HR group had been run as a global organisation with many functions operating a shared service model. The carve-out and transfer project of the subsidiaries required leaders to deliver a smooth migration and seamless transition of people, processes and systems.
At the time of the acquisition, Bain Capital urgently required an experienced Interim CHRO to lead the people change programme and a professional Interim CIO to lead the process and systems change. Paul Marchand, Executive Vice President in the Portfolio Team at Bain Capital, turned to Odgers Interim to close these talent gaps and quickly secure two exacting candidates with the brief of helping to carve out two segments of the NGA HR Group, integrate them into a single, transformed NewCo operating in the UK and Ireland and to establish the company as a distinct, thriving operation within Bain Capital's portfolio.
The interim managers:
The Interim CHRO:
For the people aspect of the work, Daniel Kasmir was hired as interim CHRO from December 2017 to December 2018. Daniel has worked as a professional interim HR director with a track record in both interim and consultancy assignments for a range of companies and PE firms such as Interactive Investor, the BBC and FNZ (the wealth management software and services enterprise then owned by General Atlantic). These assignments include designing and implementing culture change programmes and developing frameworks to deliver employee engagement to drive commercial value. He works with both growing companies and established firms to accelerate their human capital development through effective people and organisation strategies. His previous interim assignment at Interactive Investor primed him for this role as it was an acquisition and people integration project requiring the appointment of a new leadership team.
Interim Technology Leader:
Tony Perks was assigned the role of interim CIO from December 2017 through to December 2019. He is a highly experienced transformation CIO with strong experience at household brands including BHS (in three forms) and technology organisations such as Apple, Mercury Interactive (now HP Software) and GFI Software. He has wide-ranging experience in all aspects of IT planning, service management and delivery and has proven success in planning and leading the delivery of ERP carve-outs and merger and acquisition programmes.
The solutions:
Both Daniel and Tony were engaged shortly after the deal to buy Zellis was struck. There were two distinct stages to be carried out:
The carve-out and separation from NGA HR Group
The transformation programmes to stand-up the fully-fledged organisation
Both Daniel and Tony were brought in from inception to determine the as-is state of the situation, formulate a plan for the future-state, and to implement and oversee the completion of the project plan to get there.
Human Resources:
Daniel's first task was to ensure the smooth separation of the people that would be transferred to the NewCo entity on Day 1 of the transaction in January 2018. This required a TUPE transfer of a number of employees based across the UK as well as similar arrangements in Kochi, India where NGA UK had a sizeable managed service operation. Daniel was able to leverage prior experience in both aspects having done similar work in both the UK and India earlier in his career.
Post separation, one of the main tasks Daniel had to manage was an organisation redesign with the key priority of forming a new senior leadership team for the company. With the high degree of change that this involved from the redeployment of existing staff and bringing in new hires, it was critical for Daniel to oversee this and simultaneously manage the retention of key personnel down to CEO -2 and -3 levels.
As Daniel said: "I had to ensure sufficient capability by maintaining and upgrading quality within the team and acquiring the talent needed such as technical architects and engineers, whilst stabilising the critical talent that was being transferred with the company".
Daniel aimed to achieve an equilibrium by establishing a highly inclusive culture. In order to retain employees during the change of ownership, he swiftly implemented a programme with strong incentives for staying. More generally, a communication strategy was rapidly put into effect to promote the message that the acquisition was part of the long-term plan of Bain Capital to improve, transform and grow the company. An internal communications expert was quickly appointed to give regular updates on the acquisition and ongoing planning for the transformation work. As part of this, Daniel initiated regular organisational get-togethers for senior leaders to provide open, face-to-face communication to existing and new personnel.
As stated, a key aspect of Daniel's assignment was to address the business in India where a significant number of employees were carrying out back-office operations for HR and finance as well as technology work. Pre-acquisition, the UK leadership team had spent little time engaging with the team in India. Daniel spent time there which gave him insight into the capabilities and resources that were being overlooked and could be incorporated into the integration plan. This time also enabled him to gain a fuller understanding of the processes taking place in India and of the overall operating model there.
Technology:
Similarly, Tony had to assess the current state of the business and understand what of the company's core infrastructure and enterprise systems needs were being transferred or provided under the Transition Services Agreement (TSA). This work was particularly time-sensitive given the parameters of the TSA with the NGA HR Group that governed each stage in the timeline of planning, architecting and information migration. Strict deadlines meant that Tony had to have a meticulous plan in place to ensure delivery on time, in particular where new arrangements needed to be in place between the signing (October 2017) and closing (January 2018) of the deal.
In the early planning stages, Tony quickly identified a number of outdated legacy enterprise systems. He advised that these should be replaced with a new cloud environment designed specifically for their business needs. He also, "put a stake in the ground very early on to move as much as possible from the onset to the cloud, away from physical infrastructure and servers".
With the opportunity to take a completely fresh approach to technology, Tony defined the business' requirements in detail before going to market to select a new enterprise platform that would streamline processes and ease the transition, ultimately opting to deploy NetSuite CRM and ERP in order to provide a single view of the customer.
Implementing a completely new environment that replaced long-established systems was a challenge for Tony and his team to overcome. As he said, "you are completely reengineering the whole company even if that is not the intention. You cannot just enforce a new way of working; there has to be a strategy in place taking into account the cultural change and needs of the workforce".
Tony worked from the top of the organisation, securing the support of the CEO to sponsor his plan and then engaging senior executives from every function from finance to sales to co-design the solution.
Daniel worked alongside Tony for this work in order to have open communication and engage with staff from across the company and to incorporate training as part of the IT transformation plan.
The outcomes:
Daniel and Tony's work has been extremely important in laying the foundations for the new Zellis organisation and providing the company and Bain Capital with a clear people and technology road-map.
Tony delivered the complex technology carve-out and has laid the foundations of a sustainable and fit-for-purpose stand-alone cloud infrastructure and a cloud enterprise systems platform.
Daniel helped form a new organisation with a strong leadership team and talent to drive the company forward. He also identified the opportunity for Zellis to achieve a more optimal cost structure by migrating more resources offshore.
Zellis has established itself as an independent entity, launched a new brand and is the number one provider of payroll and HR software and services in the UK and Ireland, putting it in a strong position to grow with its customers as they too advance technologically in how they provide payroll and HR experiences for their employees.
Daniel and Tony have now completed their interim assignments with permanent executives taking over their strategic plans to continue developing and transforming the company.
For more information please contact Paul Wright.