Beyond clients and candidates: supporting society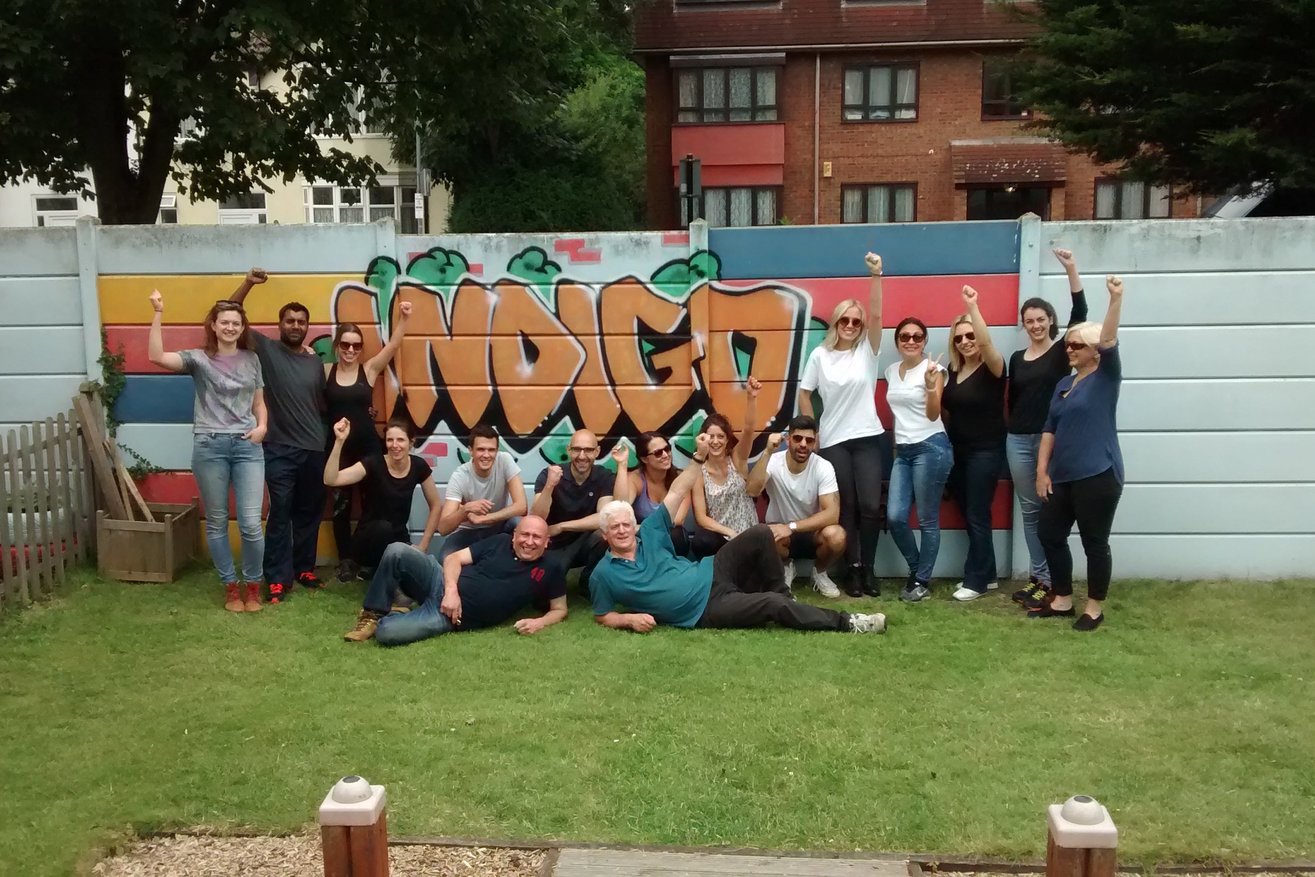 Beyond clients and candidates: supporting society
The interim management industry provides an often hidden, but essential role to supporting the UK economy. Our consultants work hard to match our clients with the right interim – whether they are the medicine that turns around an organisation, the leader that marshals through a difficult project or the spark that sets management on course for growth.
But, there is also much more that our industry can offer, beyond our careers as consultants.
In April 2015, we voted for our new corporate charity. Barnardo's, the UK's largest children's charity, won an overwhelming 43% of the vote. It is clear that Barnardo's is close to the hearts for many of us from across our eight offices in the UK, from London to Manchester and Birmingham to Edinburgh.
Since we started fundraising for Barnardo's, alongside our group companies, Odgers Berndtson, Berwick Partners and Odgers Connect, we've raised more than £40,000 to help its valuable work.
During that time, we have been involved in lots of challenges that have tested our team and, more crucially, raised money and awareness for tackling the most pressing issues facing children.
In doing so, I've now come to realise how many budding Bear Grylls we have in the company. I really shouldn't have been surprised by how many of these events involved climbing up large hills!
On one side of the Pennines, eight people from our Manchester office took on Scafell Pike, England's highest mountain. They managed to ascend the 978 metres to the summit, despite predictably cold and snowy conditions.
Thirty three brave volunteers from our London and Leeds offices gave up their bank holiday weekend to tackle the Yorkshire Three Peaks. For 1,585 metres of ascent, 24 miles of walking and, of course, hailstones and snow.
Our colleagues in Aberdeen had also caught the hiking bug. It took them seven hours to walk Lochnagar, the infamous highland route. Spirits remained high throughout, despite sunburn, midge bits, blisters and only a quick stop for lunch.
The thirst for heights and ever-greater challenges could not be abated. Some hearty souls took to the skies for a sponsored skydive, while a team of consultants set out on the Lands' End to John O'Groats bike ride. Over nine days, two of the latter group managed to successfully ride the entire 'Ride Across Britain' route covering 966 miles, climbing around 15,000 metres – equivalent to 13 times up Alpe d'Huez. Another intrepid colleague conquered Mount Kilimanjaro, for eight days she battled freezing temperatures, altitude sickness, fog and a treacherous toilet situation to make it to the top of the highest mountain in Africa and the highest free-standing mountain in the world.
Back in more pleasant conditions, nearly 50 of us got together to support the Barnardo's Indigo Project in Ilford. Indigo is a day centre offering a range of services to enhance the quality of life children and young people with disabilities in the Redbridge Borough area. Over four days, we took to spades, hammers, paint brushes and trowels to transform their garden area at the site.
And finally, for Christmas we pulled together 82 shoe boxes filled with small presents, eight larger individual gifts for the Indigo Project, raised money for a family in need in Leeds and provided 71 different items to be used as home starter packs for Barnardo's Leaving Care team in Redbridge.
Looking back over the year, it has been an absolute pleasure for us all to take the time out and dedicate ourselves to such a noteworthy cause. There may have been blood, sweat and tears on the way, but it is a small price to pay for playing some part in making the lives of children across the country better.
Hopefully our 2016 efforts can offer some inspiration to others to get on the fundraising trail, but have also laid down the gauntlet for more daring challenges to come. Of course, we aren't the only ones that give a lot back. It is always great to see colleagues and competitors alike harness the passion and energy of our industry to support the communities we live and work in.
No doubt, it will make us all stronger for it. All the best for the rest of 2017.