Automate Success: Why Clients in the Parcel & Logistics Sector should invest in Automation now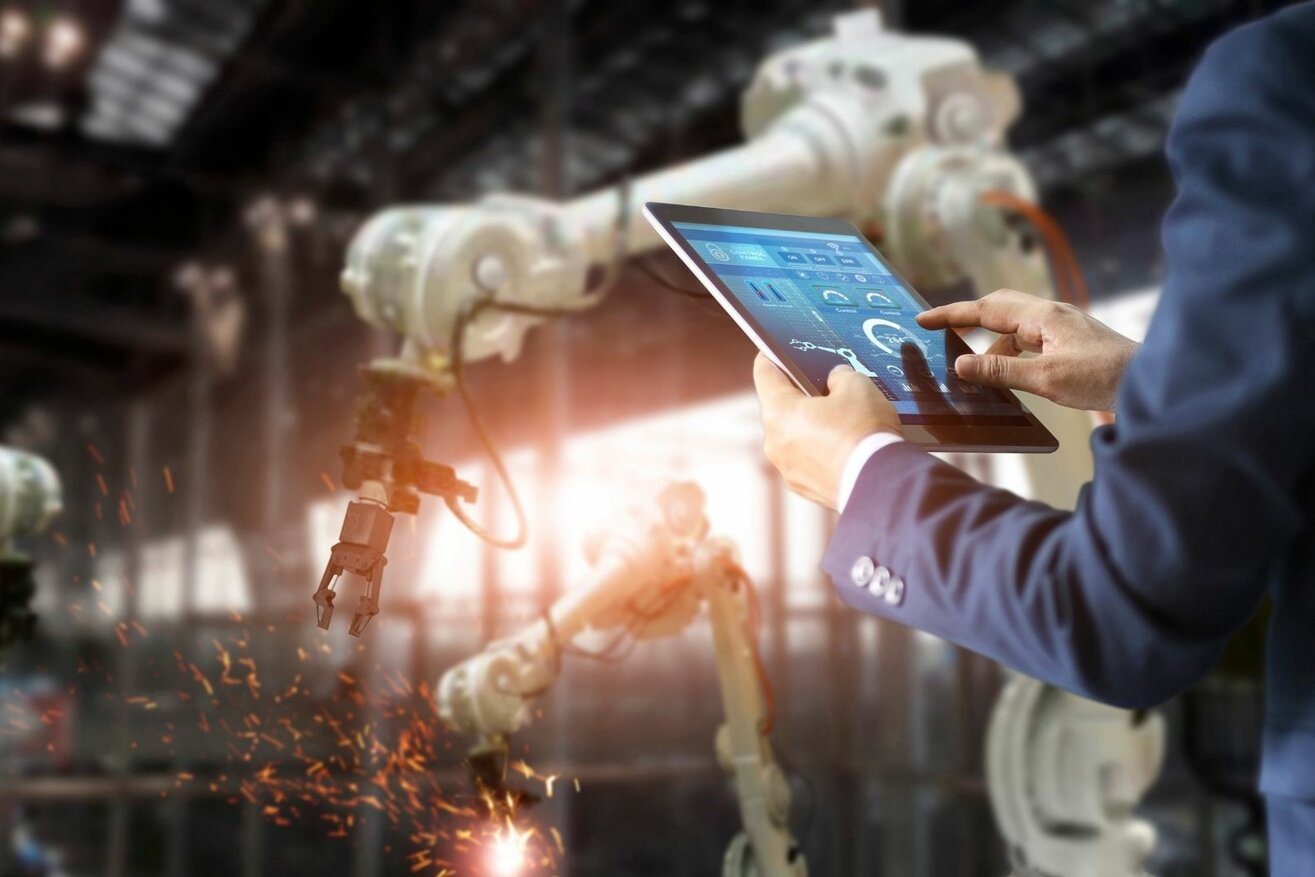 Ross Gordon, Principal Consultant in our Business Services Practice, reflects on the incredible success of the Parcel & Logistics sector in the last twelve months, and explains why clients in the sector should turn their attention to investing in automation now.
In August, I published an article outlining the incredible success we have seen across the Parcel & Logistics sector over the past 18 months, arguing that the pandemic has accelerated the demand for delivery services and pressure on online retailers. At the same time, the impact of Brexit and the pandemic has led to a shrinking workforce and wage inflation, which puts the Parcel & Logistics sector under enormous additional pressure. To ensure continued success and growth across the sector, businesses have started to invest heavily in automation with the vision to be able to downscale on labour whilst increasing performance and output in the long-term.
While a sensible plan in the long run, planning, sourcing, and implementing automation across a sector that is already under enormous pressure, requires high calibre senior leadership talent well versed in managing complex automation and transformation projects, but also physical space and organisational flexibility to accommodate such elaborate changes.
What do we mean when we talk about Automation?
In their recent report about 'Robotics & Automation', DHL stated that "robotics solutions are entering the logistics workforce, supporting zero-defect processes and boosting productivity", greatly impacting supply chain efficiency for the better. Earlier this year, SHD Logistics, the leading news source for the industry, has reported that a combination of a shortage of skilled people and the high cost of manual operation, makes automation a cost-saving and efficient solution for logistic companies to overcome workforce shortages and ensure the smooth running of their supply chain for years to come. On top of these obvious benefits, automation often also leads to long-term sustainability and more environmentally friendly processes.
In another part of the industry, according to PreScouter, automated freight delivery systems benefit from 'sophisticated control systems' which allow vehicles to move autonomously by means of an intricate control system, as well as 'high efficiency', for instance through the deployment of drones and by reducing cost.
However, as exciting as the connotations of the term 'automation' might be, implementing automated systems and processes is not always a straightforward matter.
What are the challenges around Automation?
If we think about the Parcel & Logistics sector, we might be tempted to imagine it as young and modern, when in fact it tends to be a traditional, underinvested, and heavily unionised industry. The older an organisation and its infrastructure, the harder it is to implement something new, especially whilst keeping up performance levels and current productivity. The important factor to implement change – in our case automation – is that of the change management journey. Leadership must manage to communicate the vision of how change must happen, why it is valuable, and how the organisation will benefit from it – inspiring people to join in on that journey, especially unions.
While the letter business has long been automated, parcels and freight is still lacking behind, due in parts to the physical restraints of occupying large enough buildings to house automation. While many new delivery services come in fully automated, long established and more traditional delivery service providers have to learn how to automate, rethink their cost model, and adapt their technologies, without increasing their prices or dropping their performance for the customer.

What needs to be done to implement Automation successfully?
To successfully implement and manage automation in the Parcel & Logistics sector, organisations need to understand the parcel and freight journey and try to increase efficiency at every step. They need to understand the physical and mechanical demands, such as standard kit, conveyors, and sortation, while focusing on automated solutions, such as robotics, driver-less vehicles, and optical character reading - with the latter being the most crucial element. A lot of this also has to do with exploiting automation to change processing as a whole and maximising benefits by improving the supply chain from end to end. Championing best practice across all processes can ultimately be more advantageous than purely implementing new technologies.
In the UK, major parcel carriers are well on track to achieving their efficiency targets through automation. Back in March of 2020, 30% of their processes had been automated, which grew to 40% in 2021. They predict to have reached 50% by March 2022, aiming for 90% in the future. According to business estimates, annual benefits of implementing automation exceed 10 of billions of Great British Pounds, highlighting the need for and advantage of automation for the Parcel & Logistics Sector.
If you would like to find out more about our Business Services Practice, or you would like to have an informal chat about anything in relation to this article, please contact Ross Gordon.