How to combat post-lockdown return-to-office anxiety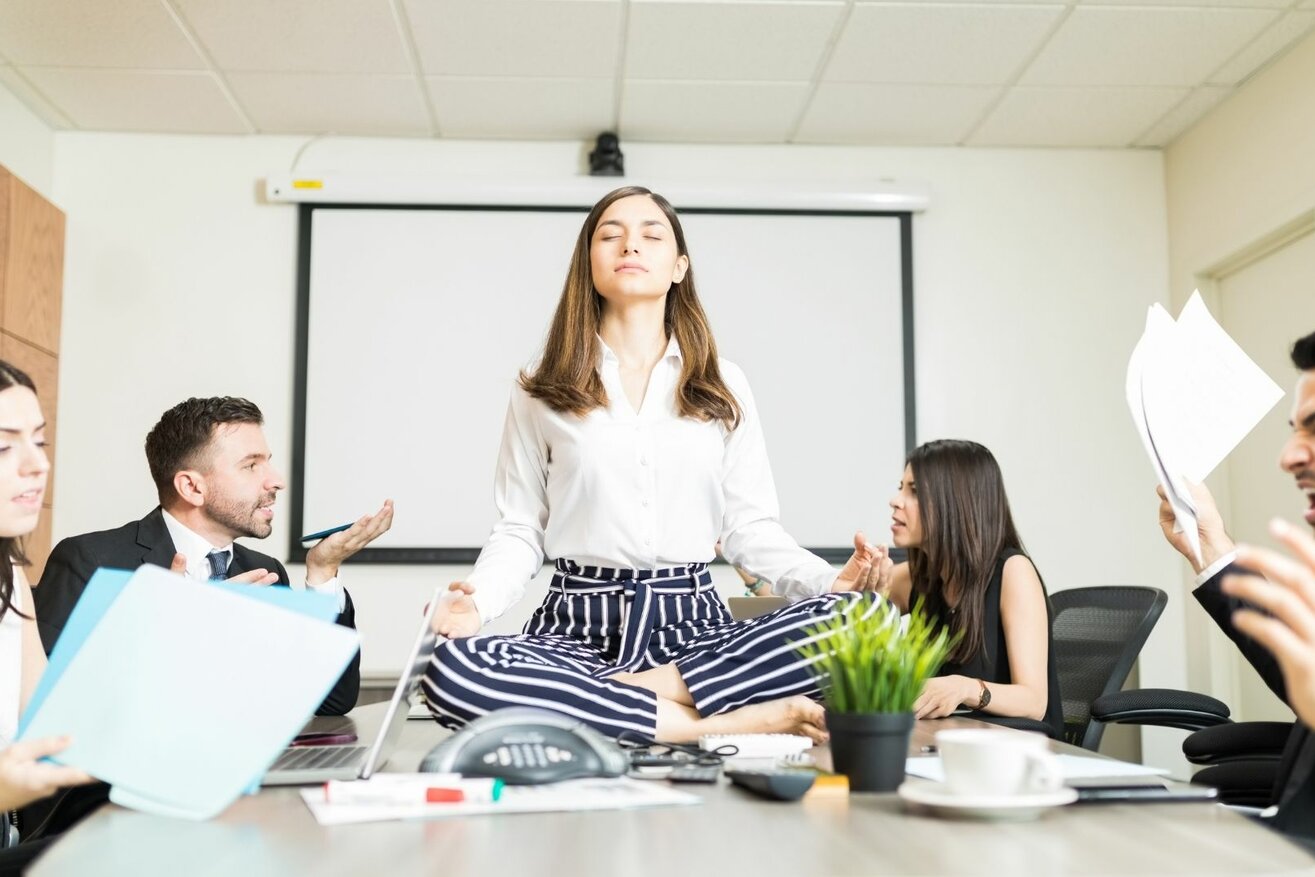 As vaccination rates increase through the UK, and lockdown measures are easing, we are beginning to see some light at the end of the tunnel. Whilst easing restrictions grants us more freedom to return to offices, see colleagues in person rather than via Zoom and Teams, it also has the possibility to increase anxiety surrounding maintaining our health and wellbeing during the daily commute and returning to the offices, with many still anxious over catching the virus or transmitting it to friends and family.
Coping with anxiety
Anxiety and fear have been prominent emotions for many during the last 13months as we have faced social restrictions, isolation, lockdowns and in some cases furlough, unemployment or starting new positions virtually. Whilst these are normal responses to dealing with the COVID-19 pandemic, if left unchecked they can impact our mental and physical health, as well as impacting our behaviours. As we are moving towards being able to get back into offices or on to site, it is important we realise that this process may be stressful and implement coping mechanisms to help with the transition.
If you are struggling with anxiety there are plenty of places you can gain information – speaking to your GP or company HR/Occupational Health departments may help, or Organisations such as MIND and NHS have plenty of free advice online.
Ways of tackling anxiety of returning to the office:
Understand and pay attention to your emotions.
It is OK not to be OK and it is normal to feel some anxiety as we move out of lockdown.
Face our emotions – it is ok to be nervous, anxious or fearful as we move towards a new normal.
Pay attention to how you are feeling and learn to recognise when emotions are impacting behaviours or thoughts.
The uncertainty of what working from the office will be like can increase feelings of stress and anxiety – talk to your boss, colleagues or HR to see what practices have been put in place and what to expect when you first return to the office. Minimising uncertainty could help us cope better with our return.
Whilst we may have been craving a change of scenery during the work-from-home period, when we return to the office, you may feel "homesick" – in many cases we have become used to our new working environments and routines, and these have become our safe havens away from the pandemic.
Acknowledge what was once familiar may feel unfamiliar.
Working from home we were prepared for the difference that this would create in our working day – for most of us this was a different situation to where we normally worked. Returning to offices post-lockdown may make the familiar feel non familiar as we face social distancing measures, mask wearing, no tea-rounds.
Take time to adjust to these new measures and understand we may feel more mentally exhausted as we learn to adjust to these new methods.
Think positive
Whilst fear and anxiety are contagious – so is optimism, gratitude and positivity.
Be a conscious source of positivity in your team – perhaps finding a way to positively view the transition will help others or asking the team what they have missed most about the office whilst working from home.
Suggesting a RWP (return to workplace) sharing space will enable team members to share their experiences – both the good and bad, as we learn to transition back into offices.
Try to recognise when you are over-thinking or focusing on negative scenarios and ask yourself – what is the worse thing that could happen and how likely it this, or are these thoughts an exaggeration?
Don't pretend your team or co-workers are not feeling anxious – recognising this is more helpful than ignoring it, allow people the opportunity to talk about their feelings or concerns. Managers can normalise re-entry anxiety by discussing their own experiences.
Look after your mental wellbeing and continue to prioritise a work-life balance.
Returning to offices does not have to mean we are losing all the self-care and wellbeing practices we maintained through lockdown. If you are used to taking daily walks at lunchtime - try to continue this whilst working from the office.
Try to finish on time – just because we are back in the offices does not mean we have to start working later, it is important to continue to look after our mental wellbeing.
Prepare for the return and Protecting your boundaries.
During a year of working from home, we may have changed our "regular" working patterns – prioritising our sleep schedule prior to returning to offices could help us get back into a routine, especially if we will be facing earlier starts to tackle the morning commute.
Feeling back in a routine can also help us feel in control and reduce anxiety.
Prepare the night before to avoid a morning rush.
Perhaps pack your own cutlery or hot drinks to avoid touch points in the office – checking what protocol has been put in place by the company will highlight if this is a requirement.
Prepare for situations where colleagues or commuters may not respect your boundaries – not everyone will adhere to safety guidelines or be aware of personal space. Plan how you will respond in these situations – what will you say to maintain boundaries and avoid triggering defensiveness in others?
Flexible Working/Hybrid Roles
Find out what your companies' stance is on flexible working going forward, how many days will employees be required on site and is there the opportunity to tailor working hours?
If commuting is the main source of concern surrounding returning to offices – can you alter the working hours to avoid the rush hour commute?
Ease back into office life – we have spent the last 13months trying to minimise social contact, remaining in bubbles or isolation as well as avoiding spending too much time indoors with people outside of our households. Moving back into offices requires changes to this way of thinking which can be daunting. Perhaps start with the odd day per week and build up from there.
If you would like to discuss this article, or would like further information about the issues and tips mentioned, please contact Zoe Spalding.